Last updated on March 9th, 2023 at 07:02 am
The electronic logging device (ELD) federal regulation requires fleet owners to install ELDs in their vehicles. ELDs are electronic devices that record data about driving behavior and the Hours of Service (HOS). 
An ELD log incorporates mileage information, motor hours, location, date and time, ID data about the driver, vehicle, and motor carrier. It does this by matching up with the vehicle engine and recording the driving parameters every shift. 
The FMCSA says that the motivation behind the new ELD law is to improve security and responsibility in the trucking business. It also prevents the issue of paper logs tampering, where drivers work longer hours than they are permitted to by law. 
With the introduction of ELD, keeping the Record of Duty Status of a driver has morphed from manual to electronic. It has also reduced workload and increased profitability for truck companies.
To make sure you're in line with the FMCSA's regulations, use this ELD guideline when shopping for ELD solutions.
Functions and Capabilities Checklist for the Best ELD
It should offer two different portals for the managers and drivers.
The ELD solution should sync up with the EMC of the truck. The link ensures that the solution records the speed, braking, fuel usage, and much more data.
ELD gadgets should send driving reports to the fleet manager at intervals. The report should consist of the following entries:- time, location, engine hours, automobile miles, fuel usage, HOS of service, and driver ID.
A good ELD should be able to send and record correct location information. It must be correct inside a one-mile radius at some point in the driving hours.
The best ELDs should have a tamper-proof mechanism to ensure the driver and fleet managers can't erase or alter records accumulated on the device
It should also allow the driver to transfer the data via Bluetooth, email, or USB connection.
A good ELD should require driver authentication at the start and end of a shift.
The best ELD should be tested and certified by the FMCSA and listed on their website, DOT.gov.
All devices found on the FMCSA's ELD approved list meet these minimal requirements. Therefore, the things you should look for in an ELD are the extra features that enhance user-experience and ease the ELD compliance transition. For example, the TruckingOffice ELD is a plug-and-play model, which means you don't need additional training or tools to fix and use it on your trucks.
Below is a more detailed review of the Trucking Office ELD to help you make an informed decision when committing to this ELD solution.
TruckingOffice Background
Based in San Antonio, TruckingOffice was initially established as a small business by veteran trucker Allen Campbell in 2002. He saw a requirement for an exhaustive business management device in the trucking world. Initially, Allen attempted QuickBooks and other programs. However, none gave all the results he expected to maintain his trucking business effectively. 
"Everything I looked at either didn't track what I needed or was extremely pricey," Campbell said. "The cheap stuff wasn't much better than my spreadsheets. There were expensive software packages, but they were so expensive that for a few thousand more, I could have bought another truck!"
Eventually, Campbell decided to make an answer from the ground up — one that would serve all the requirements of the advanced trucking ELD solution. It was then that TruckingOffice was conceived.
"Originally, I built it just to help me survive," Campbell said, "but I'm really excited that it has grown beyond that and is helping other people like me succeed."
The most important question for any trucking organization is the place they should buy an ELD solution for their fleet. With TruckingOffice, you will get a complete ELD system and an App for $20 per month. You can also add VID for a one-time fee of $85. 
For $240 annually, on top of the total ELD functions, you'll also get a free VID that you can monitor with a Bluetooth device. 
TruckingOffice ELD provides significant value for any trucking organization. This ELD solution guarantees that no trucker will get exhausted from over-working, ensures that HOS reports are accurate and easily transferable. The ELD doesn't just spare your driver's time spent filling the HOS paper log — it also protects lives. 
The TruckingOffice ELD provides accurate reports, simplifies HOS log filling, and helps truckers become more accountable.
TruckingOffice ELDs offer a less complicated way for drivers to report HOS, mileage, and all other data required under the ELD mandate.
With only a few clicks, the TruckingOffice ELD offers you data about your fleet operation that help in managing resources better, creating reports, becoming IFTA compliance, and much more. TruckingOffice ELDs helps to make fleet management more comfortable and provide TMS options that handle all of your record-keeping needs.
How does the TruckingOffice ELD work?
1. The first step is to connect a vehicle interface device (VID) with the truck's electronic control module port.
2. The VID gets the truck's driving information from the ECM (vehicle computer).
3. The VID records the data automatically on to the ELD via Bluetooth on the mobile app.
Rest assured with TruckingOffice that your ELD is undoubtedly not an additional gadget. It is whatever you drivers use for daily communication – such as a personal tablet or smartphone.
After downloading the application, attach it to the VID to begin compiling data. The app is simple to use, as its operation is derived from the traditional paper logs.
TruckingOffice holds its customers' data protection with high regard. Therefore, its VIDs and ELDs don't accumulate data that you don't require for your trucking management.
Features and Benefits review of the TruckingOffice ELD
A user-friendly app dashboard
When driving, it's hard to navigate the ELD device to check the remaining driving hours or to check alerts. Most drivers have been used to the old ways of recording HOS on Paper logs. Therefore, when you introduce a complicated ELD solution to your fleet, drivers might end-up failing to record or end up recording the wrong data.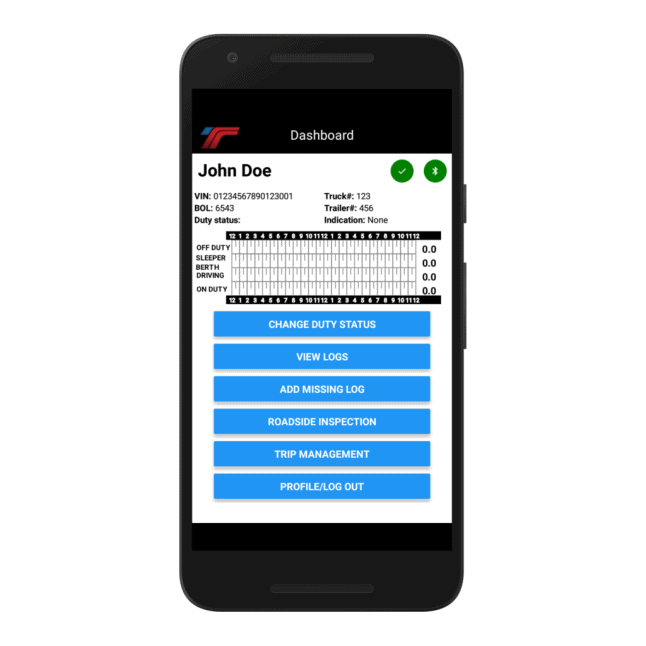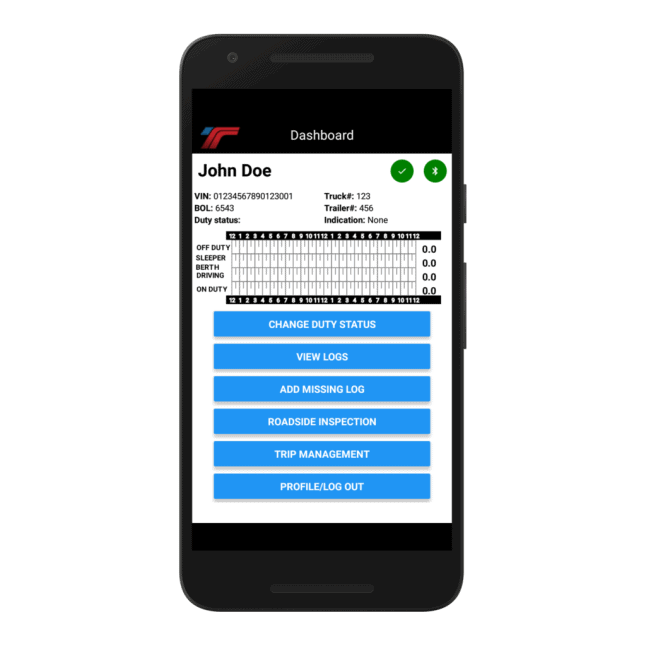 Unlike other apps, the TruckingOffice ELD has a user-friendly dashboard that is easy to operate even with minimal skills. Drivers will be able to use the ELD for electronic logging without much training.
The "bring your own device" (BYOD) feature allows drivers to use their usual communication devices such as personal smartphone or tablet and install the TruckingOffice ELD App. In short, this ELD is a great option if you want an easy to use software for fleet management. 
Easily transferable ELD logbook
With such a significant large number of electronic logging devices (ELDs) out there in the market, it may be hard to choose which ELD design accommodates your organization the best.
Unique features can simplify the usage of an ELD for your truck drivers and fleet managers. One such element is an easily transferable TruckingOffice ELD logbook. All you need is a Bluetooth enabled device, and you can easily connect the ELD to your mobile or tablet. 
Add missing log event and certify driver logs
Sometimes, a driver may forget to input a certain event in the log. A forgotten entry can become stressful as it may bring unwanted repercussions. However, the TruckingOffice ELD is designed to offer drivers a chance to add an event on their log if forgotten earlier.
It's good to note that the feature does not allow the drivers to edit or erase already saved data to ensuring the tampering of the data.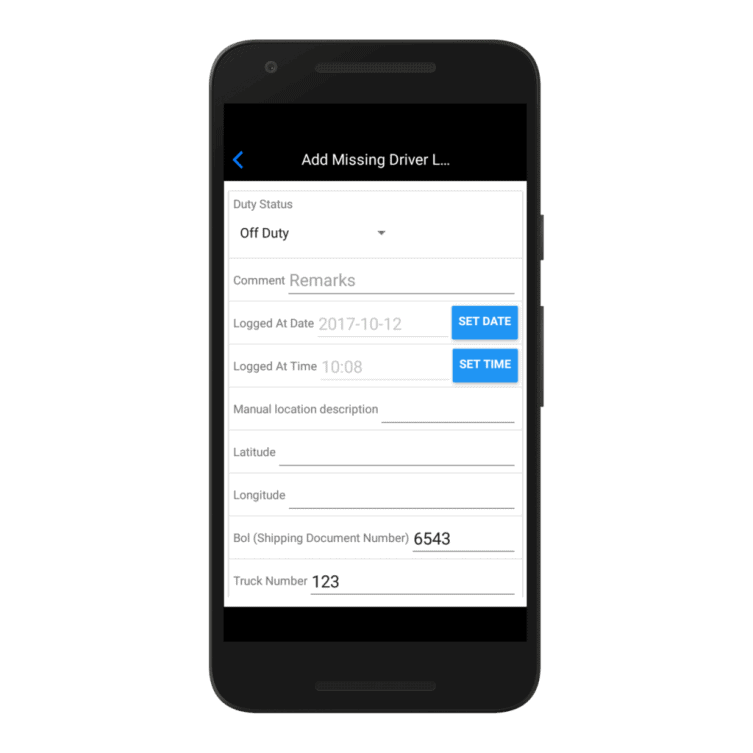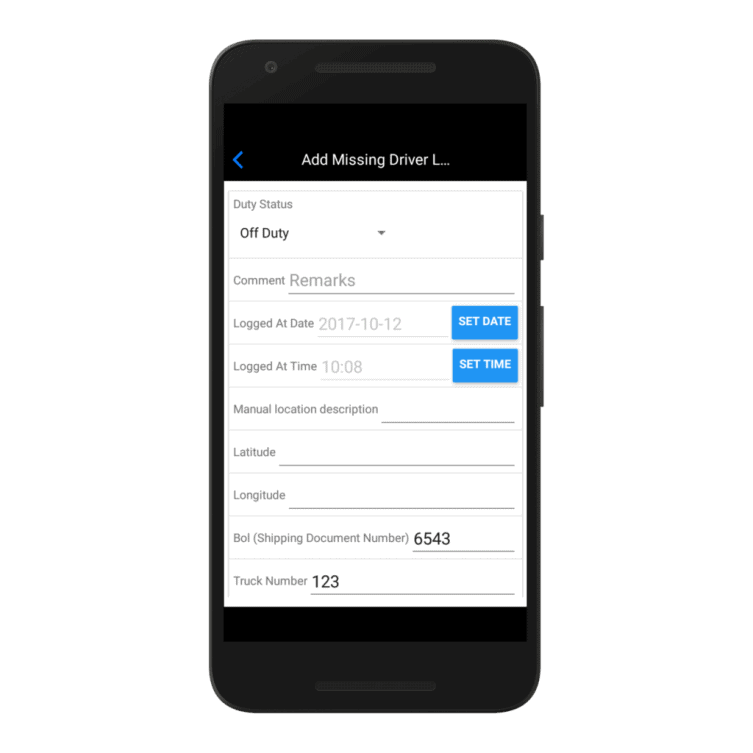 Just like the drivers and managers signed the old paper log, the TruckingOffice ELD HOS logs allow drivers and fleet managers to certify the logs electronically.
Compliance
Another crucial detail you need to check in an ELD is its compliance. Does your gadget conform to the ELD mandate? If not, then you are taking a risk. You might end up facing legal charges for not using a compliant ELD.
Ensuring the ELD solution you choose is compliant can be very valuable to your trucking organization. Inconsistent ELD logbook entries result in inspection fails that may lead to fines, thereby jeopardizing your business.
TruckingOffice ELD ensures that you are 100% ELD compliant.
Extra Functions
TruckingOffice ELD offers various additional functions features in the same ELD solution. For instance, TruckingOffice ELD incorporates DVIR, Add Missing Log Event, and change of duty status.
These functions allow you to manage your HOS better. On the TruckingOffice dashboard, a driver can change status, save records, confirm logs, and send or show more than seven days' worth of logs to anybody who might need them, such as DOT inspectors.
In addition, TruckingOffice ELD integrates a vehicle interface device (free with the yearly package). This gadget is connected to the electronic control module port and relays with the computer in the truck.
The VID connects up with the TruckingOffice ELD application and is overseen by the fleet manager. This a great way of fleet tracking and management.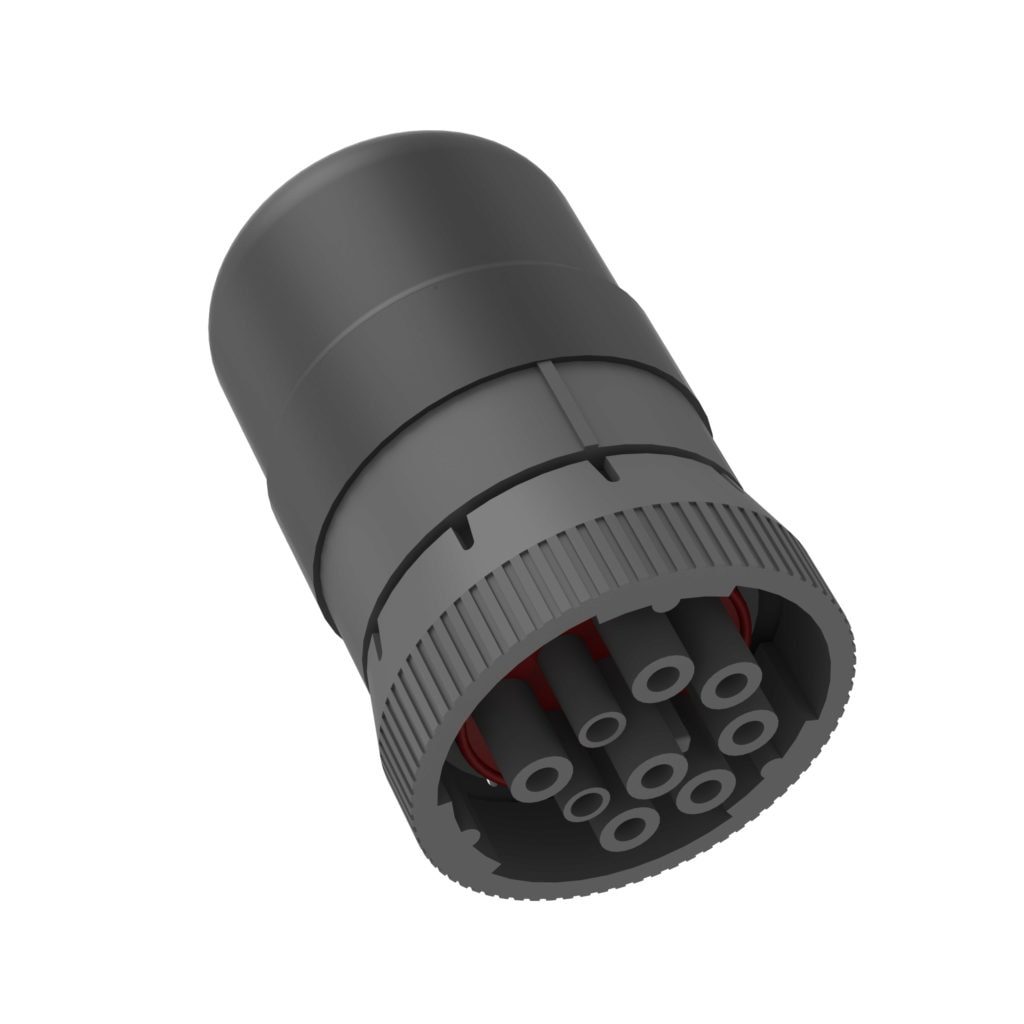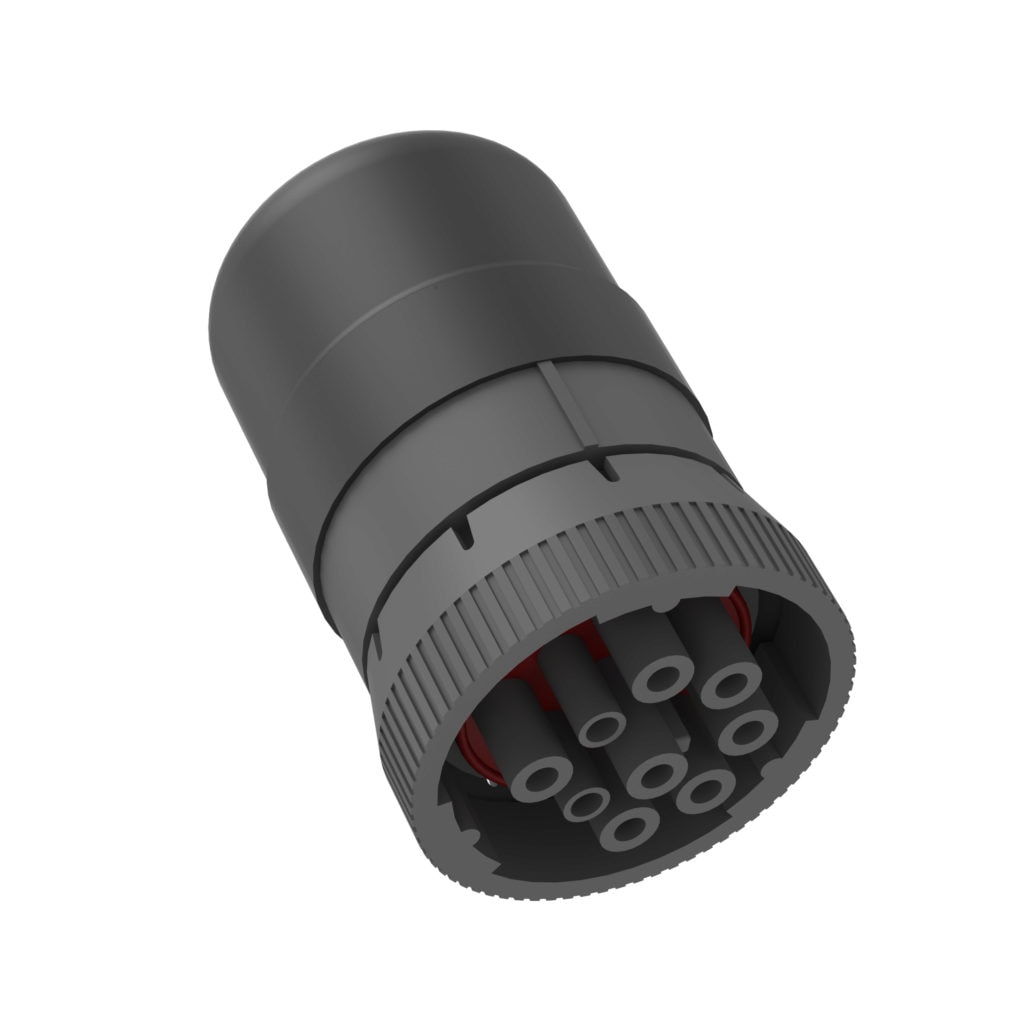 A roadside inspection reporting tool
If your trucks run into roadside inspectors, it might hard to share the DVIR with the DOT. However, the TruckingOffice ELD offers three ways of sharing data either through email or Bluetooth or by displaying it on a phone screen.
Your drivers will not have to worry again about meeting roadside inspection because their DVIR data is easily accessible, and they are fully compliant with the ELD regulations.
Uninterrupted connection with Bluetooth
For other ELDs, phone networks or 4G is vital for sending reports and alerts from the ELD to the fleet managers. If a truck has an ELD that depends on the 4G network and happens to goes into a zone with no cell services, the result is data transmission failure.
However, TruckingOffice ELD offers other connectivity options, such as Bluetooth capabilities. The Bluetooth connection ensures that the ELD is connected and can send reports to the fleet managers, thereby ensuring compliance with regulations.
TruckingOffice ELD Pricing
The price of an ELD can be quite high. TruckingOffice offers two pricing packages.
The monthly subscription package requires a $20 fee per month and incorporates a total ELD solution, app, and company control panel. With a one-time fee of $89.95, you can get VID.
The yearly package costs $240 per year and includes the same features as above, but the VID is free.
Why should you choose the TruckingOffice ELD?
When buying an ELD system for your trucking organization, you need to check for extra features, availability, usability, costs, and compliance. TruckingOffice ELD is 100% FMCSA compliant. On top of that, it has additional features that simplify its usage, such as a user-friendly dashboard. The Bluetooth and messaging function ensure a smooth transfer of data from the ELD.
TruckingOffice offers two pricing packages, a $20 monthly plan, and a $240 yearly plan (that incorporates a free VID). The ELD will help improve your fleet management and drivers' accountability.
The TruckingOffice ELD framework will also help in dealing with streamlining other parameters such as mileage and fuel management. Indeed, the information by ELD gadgets can likewise be utilized in a few different ways to improve your primary concern. Something else you may not understand is that ELDs improve driver wellbeing.
It also helps in saving costs, improve dispatching, and patrol schedules.
Drawbacks of the TruckingOffice ELD
Aside from keeping depleted drivers off the road and restricting mishaps, the new principle is intended to consider organizations and drivers responsible for HOS compliance.
Why is it essential to monitor the driver's HOS?
As per data from the National Highway Safety Administration, exhaustion in driving caused 72,000 accidents and 44,000 injuries per year. The study shows that tired drivers cause 6,000 road accident deaths per year. Truck drivers are more likely to sleep while driving due to exhaustion.
The ELD regulation will help to prevent 1,844 truck-related accidents per year, save 26 lives, and prevent 562 injuries.
Other than improving the HOS, the TruckingOffice ELD will also help to save lives, save resources, improve fleet management, and improve driver's accountability.
Pros of TruckingOffice ELD 
The ELD will help to spare drivers' valuable time as they will never again need to enter information into paper logs. Saving time will improve productivity and help to save money. 
Helps in improving dispatch proficiency by permitting fleets to all the more likely procedure out their loads and transmissions. 
ELD helps to control fuel usage by reducing truck breaks and bringing down accident rates.
The ELD will ensure you become FMSCA and IFTA regulation compliant. For example, driver vehicle inspection reports compliant. 
Cons of TruckingOffice ELD
The ELD Bluetooth features are affected by power-saving mode and other phone settings, resulting in regular logging off. Drivers have to keep logging in back again every time they want to use the app.
There are several negative reviews on Google Play, where customers report that the app is slow, unreliable, complicated, inconsistent, and inadequate. However, the company responds that they have since fixed the bugs experienced in the Beta version.
On the Apple App Store, customers have left feedback complaining that the app sometimes disconnect the Bluetooth and that prevents the driver from changing the status. The other thing is the lack of minute indicators on the remaining driving hours. The developer assures the customer that the code has since been upgraded, fixing the issues.
Choose the TruckingOffice ELD for Fleet Management
The TruckingOffice ELD features benefits and customer reviews proofs with no doubt that it can help you to become ELD compliant.
Apart from the usual HOS logging, TruckingOffice ELD offers extra such as driver change of status, which allows drivers to select what they are doing, such as On Duty, Off Duty, or Driving. This status helps fleet managers to quickly identify what the drivers are doing at every single minute, thus giving you excellent tracking control over your fleet. However, GPS tracking is not available.
The other extra function to look out for is the Add missing log, which allows drivers to add any missing event on their log in case they forgot to do so earlier.
The TruckingOffice ELD will ensure you become ELD compliant while at the same time giving you a free DVIR platform to help drivers record daily maintenance reports.
However, the earlier versions were reported to have some bugs such as Bluetooth disconnection, and difficulty in logging in. There is no need to worry about those issues today because the company rolled out code upgrades to fix the errors. We hope this ELD review will serve you well in making informed choices for your transportation business.