Last updated on March 9th, 2023 at 08:42 am

Ezlogz is a unique, all-in-one logistics platform that has something to offer for all players in the trucking industry.
In addition to Electronic Logging Device mandate compliance, the platform offers some of the best trip planning, weigh station, social media, chats, Point of Interest (POI) maps, Logbook, CB radio, and documents scanning capabilities.
Despite having numerous state-of-the-art capabilities, this product is designed to make life easier for truckers on the road. With this ELD device installed in your cab, you will be able to plan for your trips, navigate as well as stay in touch with the fleet manager, truck owner or just your friends and family.
As you can see, this solution is much more than just an ELD device, offering an assortment of features that are tailor-made to suit your needs. Throughout this Ezlogz reviews, you will learn why thousands of truckers are already shifting to this one-of-a-kind solution.
Ezlogz ELD Review – Company Overview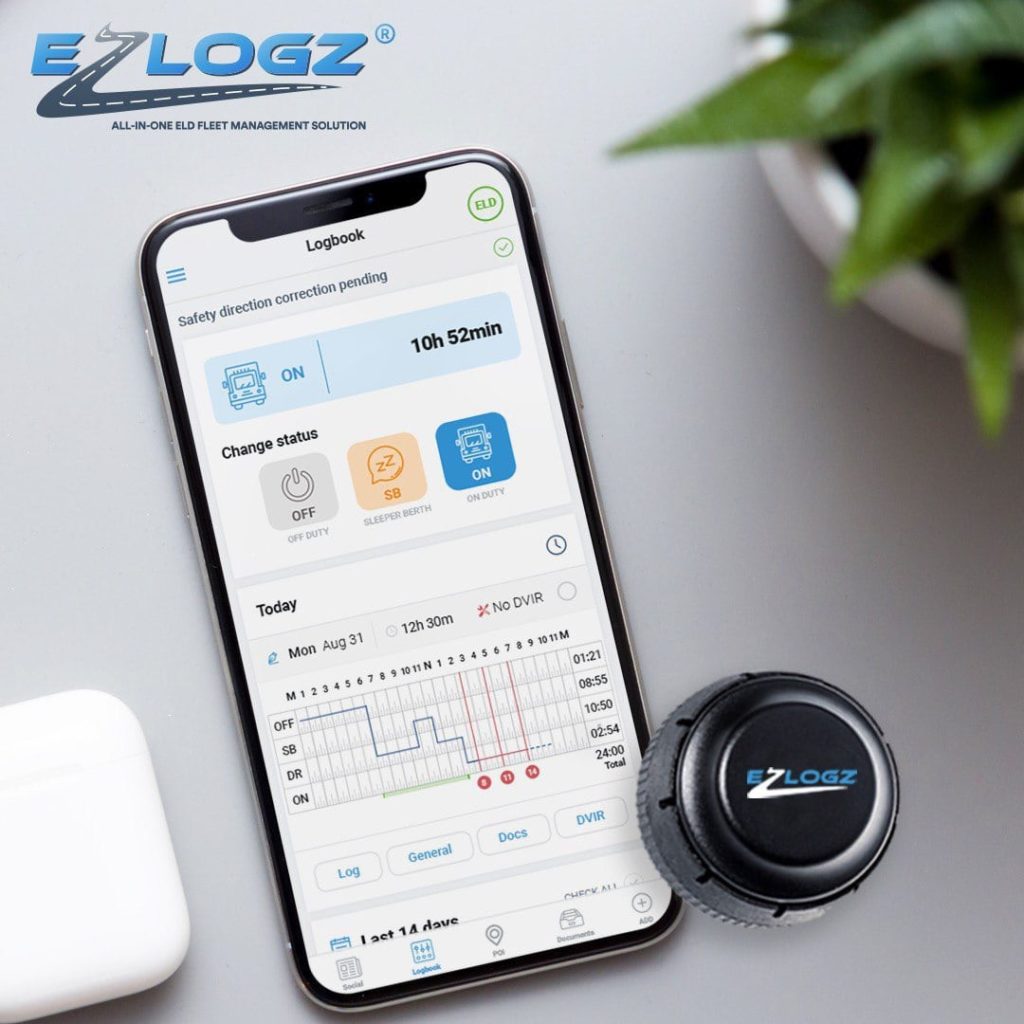 Based in Vancouver, WA, Ezlogz, Inc. is one of the leading ELD providers company in the trucking industry and stands out from its competitors due to one of the best customer service. The company is also known to offer several other solutions for commercial fleets. For instance, its eld devices offer GPS tracking, IFTA calculations, navigation, and trip planning capabilities.
The ELD solution offered by this company is FMCSA certified. Additionally, the solution is compliant with requirements by FMCSA as well as CCMTA. As opposed to other providers of similar products that only seek to meet compliance requirements, Ezlogz offers an all-in-one logistics platform.
All-in-one Logistics Platform Powered by Blockchain Technology
The company recently added Ethereum Blockchain functionality to its logistics mobile applications. According to Ezlogz, this technology allows for secure and transparent handling of certain transactions by owner-operators. It will also ensure that your ELD data is tamper-proof.
The technology establishes a secure and unchangeable ledger of transactions between such parties as brokers and carriers. With this technology, owner-operators will have an easy time entering into secure and immutable contracts with other players, such as brokers.
Discussed below are some of the options that make Ezlogz one of the best ELD solutions in the market.
Ezlogz's Top Benefits
Allows for transmission of logs to DOT through emails or Web services telematics
Supports DVIRs
Features two-way messaging
Accurate engine diagnostics, including faults and MPG info
Support for docent scanning
Blockchain technology makes data tamper-proof
Electronic Signature with the swipe of your finger across the screen
Better driver behavior
Ezlogz ELD Pricing
Affordability is another thing the truckers' community has come to like about the Ezlogz ELD device. Unlike some of the leading ELD providers, Ezlogz will not require to pay all the prices upfront. Instead, you will be allowed to pay affordable monthly installments of $29 a month for each ELD.
The mobile app, on the other hand, is free to download and install from the Apple app store and Google Play Store. The app has got the best reviews and ratings on all rating platforms and gets occasional updates to refine the in-app experience.
The affordability of this solution may be attributed to the fact that it is a BYOD ELD option. As such, you will be allowed to connect your own display devices to the Ezlogz devices installed in the truck through the free Ezlogz mobile App.
Ezlogz ELD Features and Capabilities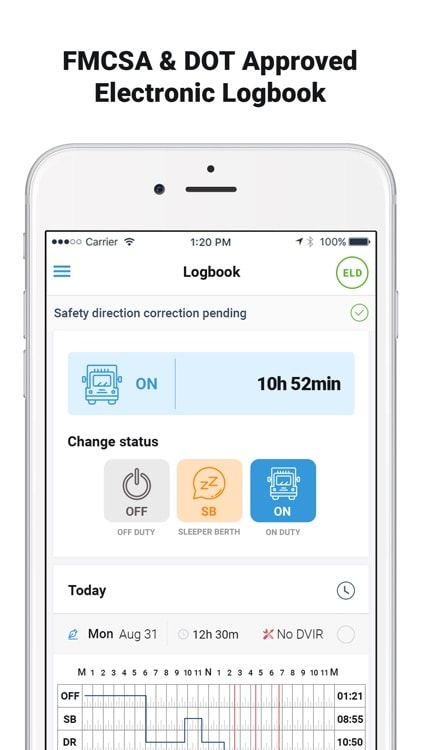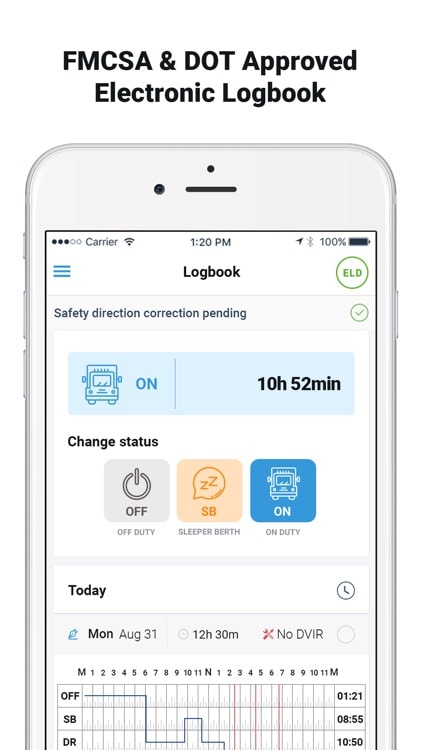 As mentioned earlier in this review, Ezlogz is much more than just an ELD solution. In addition to ELD compliance, it features an array of social tools, allowing for effective communication.
Discussed below are some of the capabilities that make Ezlogz stand out from its competition.
ELD Compliance Features
The provider offers an easy to use front and backend software for logging hours of service and remaining compliant with FMSCA requirements. To begin with, the software is bilingual, supporting multiple languages. This makes it easier for drivers to understand and use the device.
You will also find the device rather intuitive to use. For instance, you can change duty status with a simple click of a button. The unit will also allow drivers to still scan and attach diesel receipts and BOLs to their past or current logbooks. Despite its affordability, Ezlogz offers all compliance features you will ever need.
For instance, it supports IFTA calculations, engine diagnostics, and DVIRs. The device also features an automatic offline mode and sends violation alerts. It also has an officer inspection mode, making inspections easier and faster. It will also allow you to set your own time zone and work cycle as well as share your travel data via email to work out HOS recap calculations.
Trucker Trip Planner
This feature helps you plan for your trip efficiently. It will help you calculate the estimated time of arrival, having factored in the driver's hours of service (HOS) as well as environmental factors like traffic and weather conditions. It will also present you with vital trip details to help you make informed decisions.
While estimating the time of arrival, the system will consider such aspects as the driver's log hours, speed limits along the way, rest breaks, fuel stops, and other such data. By so doing, the device helps you remain compliant ad safe throughout the trip, arrive on time, as well as save Tim and money by planning ahead in any situation with the multiple options.
With its GPS tracking and Geofencing capabilities, the Ezlogz updates location history throughout the trip, even when the connection is lost. You just have to place your device on the dashboard. The solution helps fleet managers and truck owners get live location tracking of their trucks fleet in real-time and improves driver behavior.
Point of Interest (POI) Maps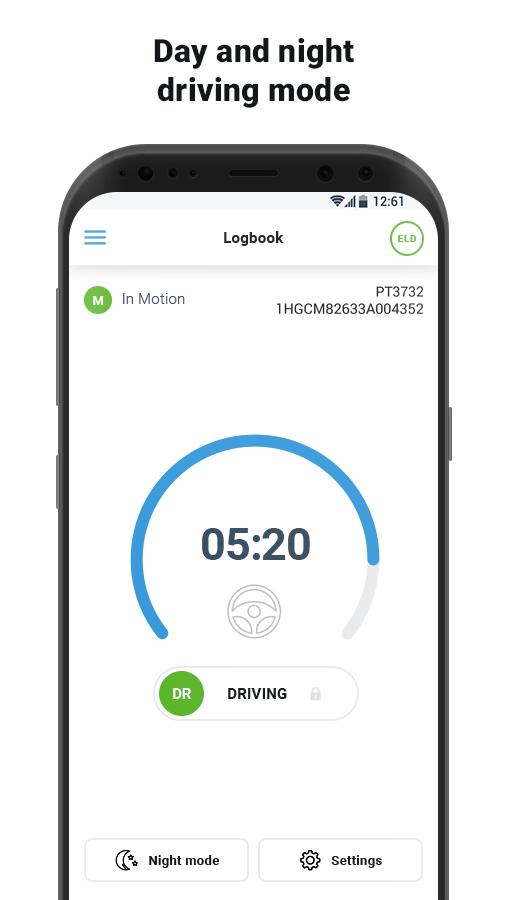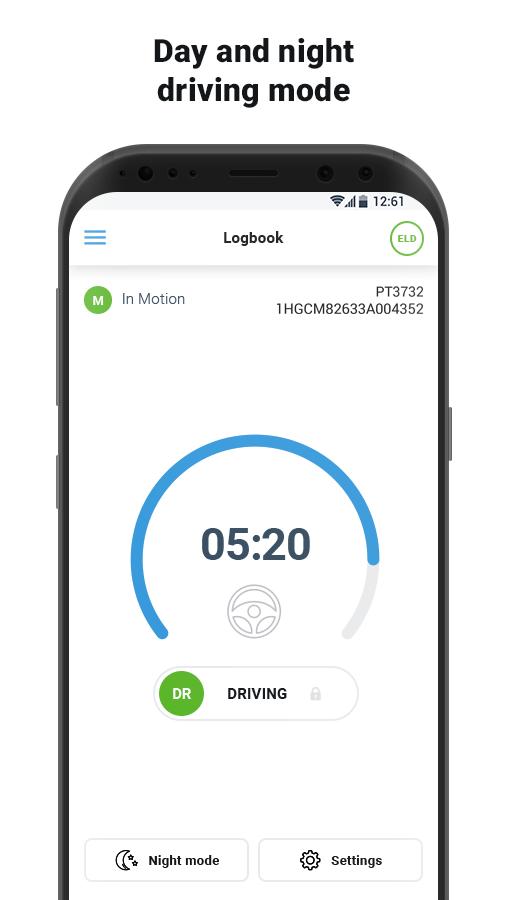 In addition to compliance and communication capabilities, the system is preinstalled with POI—an intuitive map. The map has been helping thousands of drivers pinpoint important locations along the way, such as rest stops, weigh stations, and fuel stops. This feature in the application will help you pinpoint such locations even on routes you have never used before with the calculation of the shortest distance.
By the end of 2018, the provider had implemented advanced truck navigation and truck location facilities to help the truckers community driving along certain routes. In addition to pinpointing weigh station locations, it will also let you know whether they are open or closed. It will also show you available parking spaces, mechanic shops, and warehouses nearby.
The app will also display diesel prices in the nearby fuel stations within the application. With this feature, you will also have access to accurate maps and a reliable navigation system that you can conveniently use. According to the truck drivers who currently use the devices, Ezlogz also displays accurate weather information.
Document Scanning, Attachment, and Sharing
This feature is meant to help drivers keep their documents organized and conveniently share them whenever they are required to do so.
To do this, you need to take a picture of the document you would like to upload using the phone or tablet connected to your devices. Thereafter, you elk be able to attach the pictures to your logs or share them via email.
Some of the documents you can conveniently upload and share using Ezlogz include accident photos, Bill of landing, citations, and fuel receipts. You may also upload, attach or share insurance cards, lumper, annual inspection reports, Scale tickets, registration documents, and repair tickets.
With Ezlogz, you may share such documents through email or using mobile apps that support document sharing.
Interactive Social Media Platform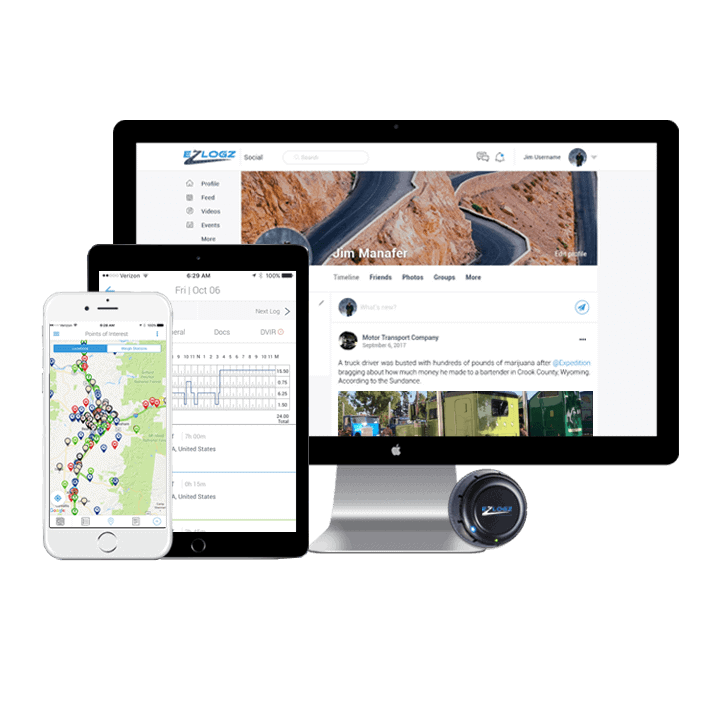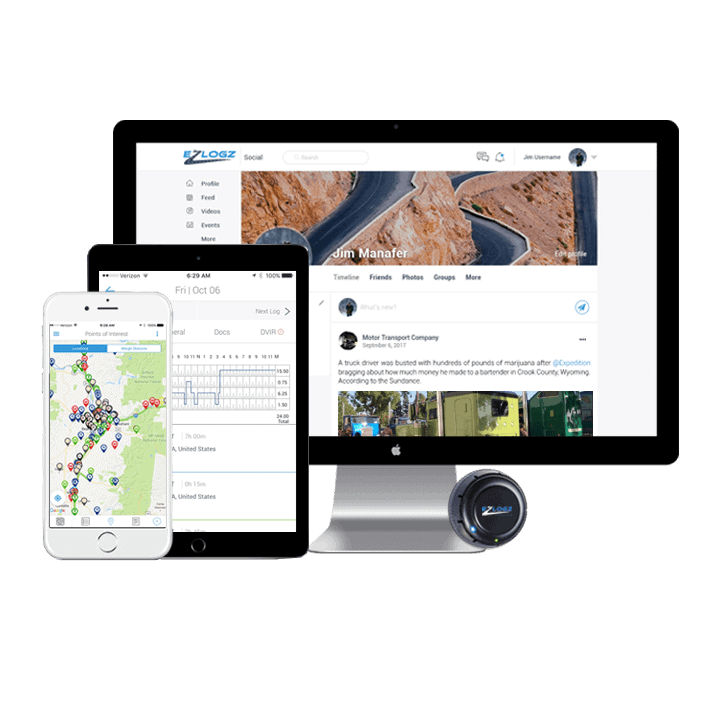 This is the very first-of-a-kind social media platform aimed at connecting the various players in the logistics industry. Initially, you will be required to create your profile on the platform for you to access its benefits.
Thereafter, the platform will keep you connected with your friends and family as well. Once you are logged into the platform, you will be able to create or follow pages by other users, access the news feed, share pictures, and videos, chat, post, and join groups.
The platform also offers in-fleet messaging capabilities and live stream capabilities. It will also allow you to buy, sell, and trade with other players in the trucking industry.
Ezlogz Customer Support
Ezlogz has skilled and knowledgeable customer support services in place to respond to any concerns you may be having, regarding their products.  You may email your problem to support@ezlogz.com or sales@ezlogz.com.
For prompt response, you may also get in touch with the customer support team at Ezlogz through the phone. Just call them at (800) 670-7807 or (877) EZLOGZ1.
Ready to Use Ezlogz In Your Fleet?
Affordable ELD mandate compliance, interactive social media platform, documents center, trucking navigation, and maps give Ezlogz a great value for money. Despite offering so many advanced capabilities and solutions, you will find this device less distractive and comparatively easy-to-use.
With the Ezlogz mobile app installed into your Smartphone or tablet, you can connect to the device installed in your truck, via the OBD port, to monitor vehicle health and compliance. The solution also keeps your documents organized and easy to retrieve whenever they are required.
Such are the aspects that make Ezlogz one of the best electronic logging devices in the commercial vehicle industry.
Please see our Best ELD Devices in 2023 review.