Last updated on July 24th, 2023 at 06:06 am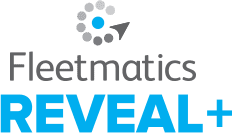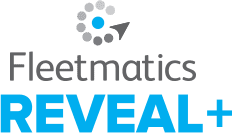 Fleetmatics REVEAL ELD Logbook is now Verizon Connect Reveal
ELD technology has come a long way in recent years and it is constantly developing and changing. As a result, there is a wide range of electronic logging devices today. Customers have an opportunity to choose from software and hardware options offered by numerous vendors. Verizon Connect Reveal is one such top vendor selling top-notch vehicle tracking solution.
All these devices and systems are designed to sync with vehicle engines in order to record driving time automatically, which allows for more accurate HOS (hours of service) recording.
Verizon Connect Reveal is one of the largest among such ELD providers and caters to the needs of drivers in regards to GPS fleet tracking and management.
Benefits of the Fleetmatics Reveal ELD
ELDs, especially reliable and user friendly ones like Fleetmatics ELD/Verizon Reveal Connect, offer a lot of benefits to fleet owners. For example, Fleetmatics ELD can:
Simplify and speed up driver logs to reduce fuel costs.
Provide motor carriers and drivers with information so that they can easily schedule issues and manage fatigue at work.
Manner errors and limit mistakes.
Record location, vehicle tracking, and information correctly to keep records of incidents.
Track duty status with ease.
Act as a good management tool to enhance compliance and improve productivity.
Reduce paperwork and make driver logs neat, accurate, and clear.
Fleetmatics Reveal Review for 2023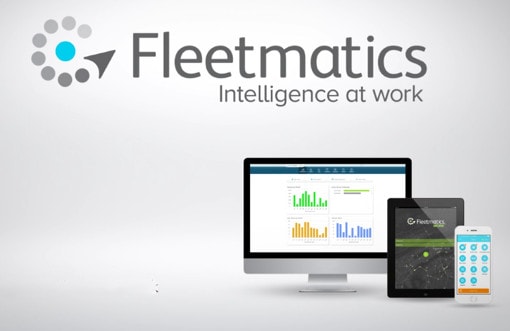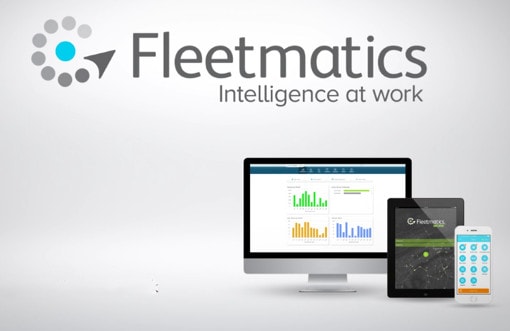 We are going to present you Fleetmatics Reveal, advanced fleet-tracking/fleet management software that allows you to easily manage and monitor your mobile workforce. Read on to learn more.
Who Is Fleetmatics?
With more than 1.8 million vehicles being tracked through the world and a strong history, Fleetmatics is deemed to be one of the industry leaders in telematics, tracking, and fleet management software and app.
As a matter of fact, it is one of the largest GPS fleet management systems around the globe used by everyone when it comes to the mobile workforce. The company is geared toward fleet-based businesses, providing them with web-based cost-effective solutions. Their goal is to optimize and revolutionize the way vehicles and people move.
This year, Fleetmatics has joined its sister companies Verizon Telematics and Telogis, so it is rebranded as Verizon Connect. Based in Ireland, this world-renowned, respected company offers a good range of mobile applications and web-based solutions that help fleet operators keep track of some important information, such as vehicle location, fuel usage, speed, and mileage.
Here's what this Verizon subsidiary covers:
Fleet tracking
Roadside assistance and vehicle diagnostics
Asset tracking
Field service & scheduling
Modular, end-to-end solutions for automakers
ELD and compliance
fleet tracking solution
With regard to fleet tracking, Verizon Connect Reveal offers two main solutions:
Fleetmatics Reveal – intended for small and medium-sized businesses
Fleetmatics Reveal+ – Designed specifically for large fleets; it is mostly created on the fundamentals of the Fleetmatics Reveal,
Here, we will focus on Fleetmatics Reveal, as we primarily want to help small to medium enterprises access a good and cost-effective fleet management solution. So, if you are in need of access to a fleet tracking system that's easy to operate and install, we recommend choosing this one.
What Exactly Does Fleetmatics's Product Do?
Fleetmatics Reveal is a GPS fleet vehicle tracking system that offers a number of features that enable you to keep your drivers in the loop while tracking and optimizing the routes. That way it allows you to monitor a fleet of vehicles in real-time and see which routes are most efficient. However, except for route planning, this tracking system doesn't have the same range of features as some other models in its field (e.g. Fleetio and TomTom Webfleet).
With this amazing system, you can expect to benefit from the straightforward dashboard reports and accurate real-time location tracking using a hardware-based third-party system or mobile app. These two things set the Fleetmatics Reveal apart from the rest. Besides, it provides better insights into driver behavior while giving you a clearer sense of the health and security of your vehicles.
Another thing that makes this management solution so popular is the ability to remotely access the mobile app/software from mobile devices.
For Android Users: Verizon Connect Fleetmatics REVEAL LogBook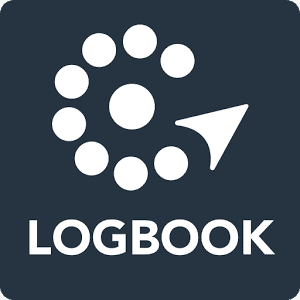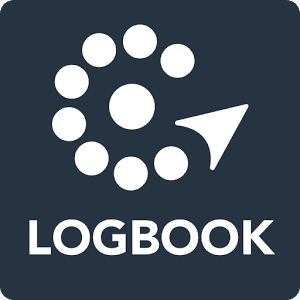 If you plan to use Fleetmatics Reveal on your Android device, keep in mind that you will have to download a separate app called REVEAL ELD Logbook from the Google Play store. Verizon Connect has designed this solution for administrators and drivers to help them stay compliant with ELD regulations. Here's what you need to know about it.
First of all, it should be noted that this app is specially designed for Verizon Connect users and it is only possible to install it with a Logbook login. The solution is only available on Android-powered tablets, but it is expected to also have phone support as early as this summer.
Aside from keeping fleets compliant with recent FMCSA regulations, REVEAL ELD Logbook also allows fleet managers to have in-depth insight into real-time HOS tracking and reduce the paperwork. Seamless HOS tracking implies getting information about vehicles through the engine.
Below, you can see the key features of this app:
Supports FMCSA regulations
Compatible with Android-powered tablets
Works with any type of vehicle
Supports fleets of various sizes
Minimizes downtime
Optional data plan
Easy setup
Best Suited For – Who Should Use Fleetmatics Reveal?
As mentioned above, Fleetmatics Reveal/Verizon Connect Reveal is an excellent solution for small and medium fleets seeking an easy-to-use GPS tracking system.
It is particularly useful for fleet managers who want to monitor and organize the dispatch activities of their fleets. That allows them to identify unauthorized use of vehicles and optimize routes, thereby increasing productivity and reducing costs.
Despite being a prolific tracking solution, it is primarily aimed at smaller fleets consisting of local vehicles such as local delivery trucks, cable repair or plumbing vans, and the like. However, if you run a large business that includes a big fleet, Fleetmatics Reveal may not be the best option for you.
Top Features and Integrations from Fleetmatics
Fleetmatics Reveal comes with a whole suite of cost-saving features, such as:

Driver management and monitoring via unique key fob
Customized real-time reporting including driver behavior, time, fuel, and activity
Clear dashboard data presentation
Live map (allows you to know where your drivers are at any moment)
Maintenance scheduling
Geofencing capabilities
Real-time alerts
Fuel card integration
Work order management
Route replay and optimization
Fuel management
Mileage tracking
Fleetmatics app
Cloud-based access
While these features are quite enough for most users, Fleetmatics Reveal/Verizon Connect Reveal lacks some extra features available at its advanced version (Fleetmatics Reveal+) and its competitors — like historical analysis, return on investment analysis, accident tracking, inventory management, truck route navigation, 2-way messaging, and team-driver mode, just to name a few.
Nevertheless, this software is powered by Verizon, meaning it offers a 4G LTE Advanced network. This integration is of immense help, allowing users to improve reliability and service connectivity. It's the thumbs up for Fleetmatics Reveal.
Top Benefits
Fleetmatics uses advanced fleet management technology that brings a lot of benefits to businesses with large fleets. For instance, this system can help fleet managers to:
Make their fleet more efficient and responsive
Improve customer service and customer experience
Maximize fuel efficiency by cutting wasted miles
Improve the security of their drivers and vehicles
Reduce unsanctioned trips
Increase productivity
Increase profits
Ease of Use and Setup
The user interface is decent, but to be honest, it is not in the same league as high-end fleet tracking systems. The software is a little difficult to navigate, so it may take some time for you to get used to it. Instead of being a contemporary Software as a Service (SaaS) solution, Fleetmatics Reveal software is designed as any other file navigation system.
The reports are nice, and the mapped data are very clear, but you may sometimes be cluttered with the layers of different menus. Another shortcoming is that there is no follow-up support that would assist you in the installation and ongoing use of the software.
Fleet Visibility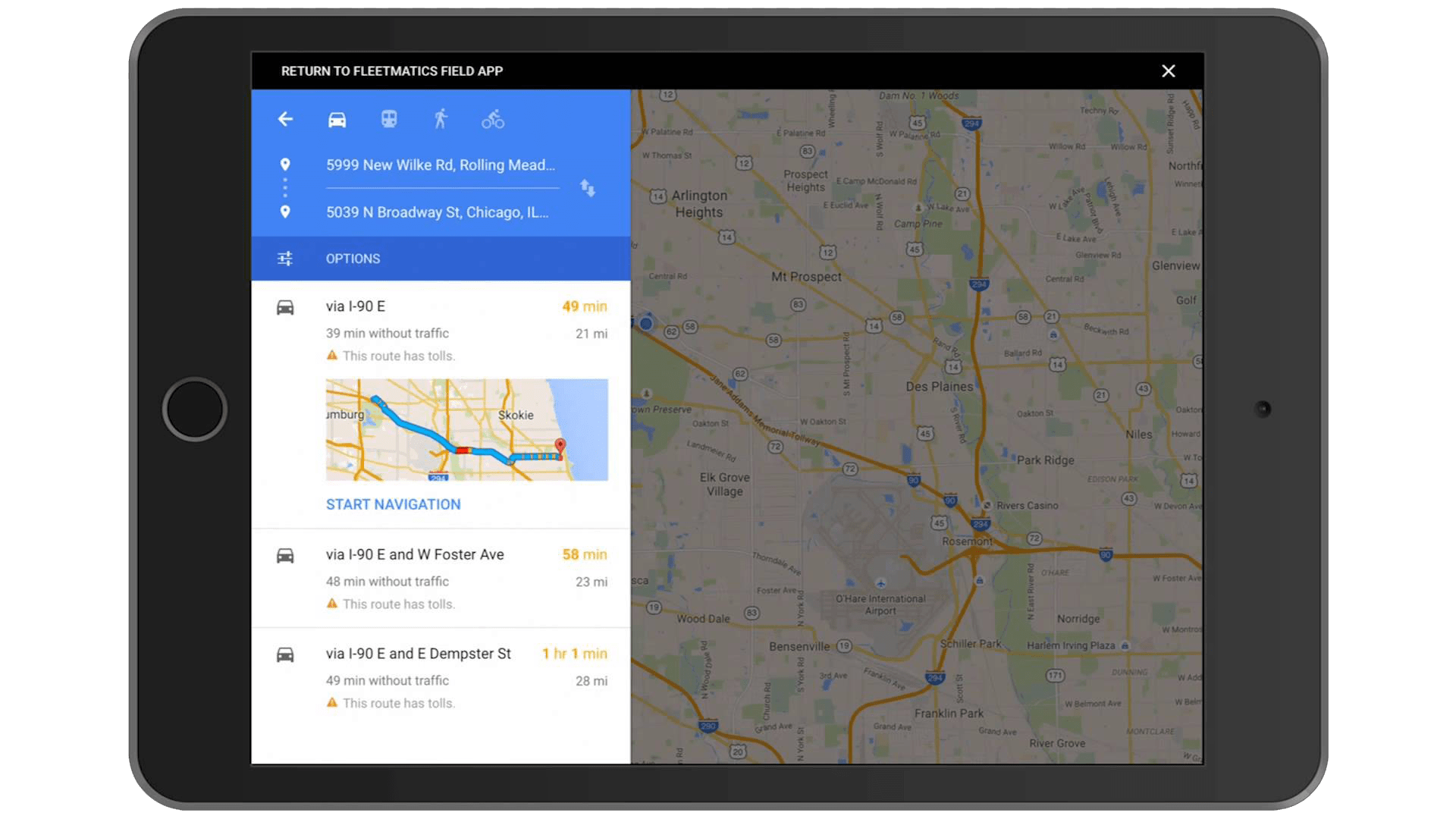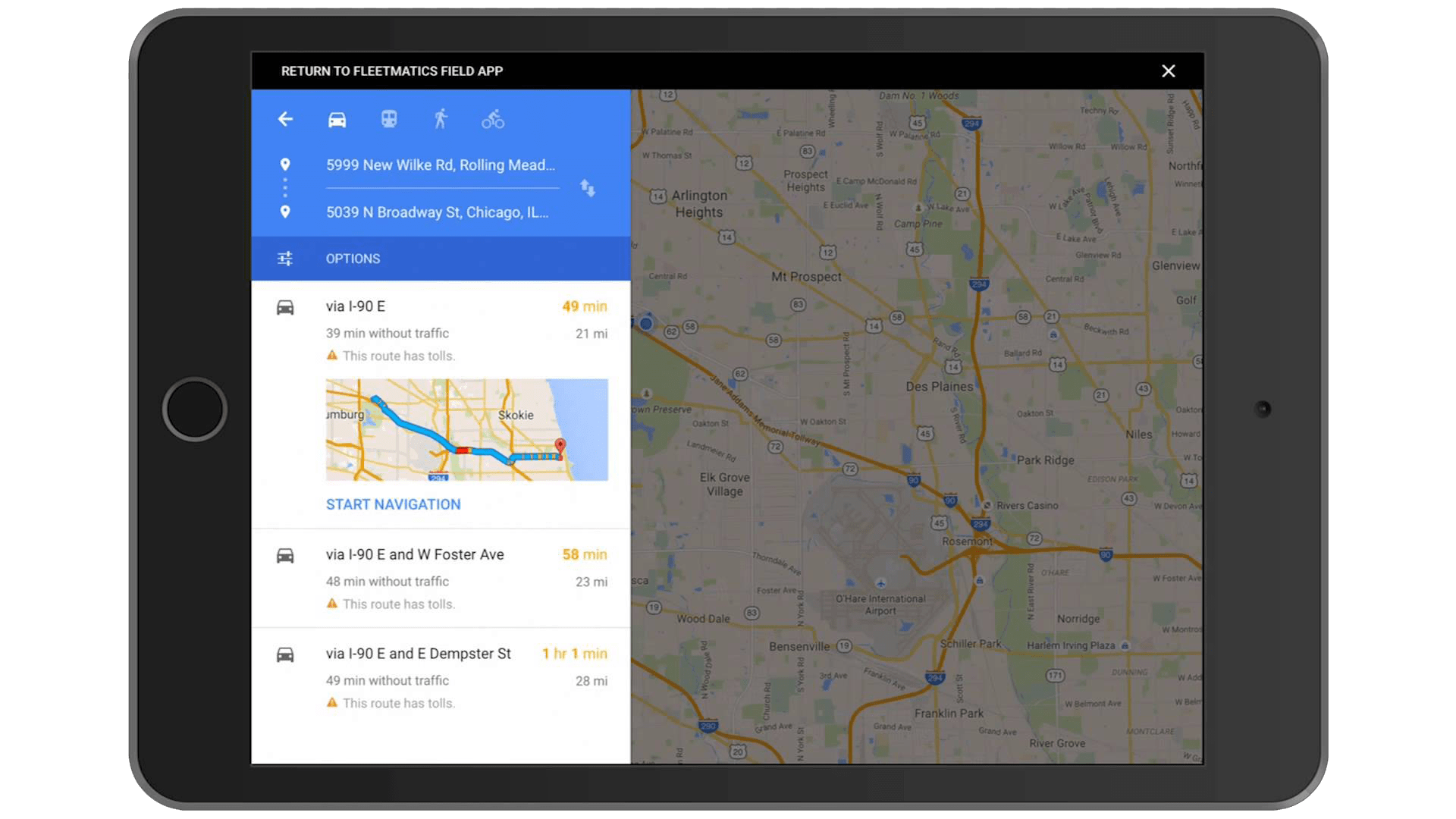 If you are looking for a GPS tracking solution that can increase fleet visibility, we recommend that you feast your eyes on this solution.
It can be a difficult challenge to know exactly what happens out in the field all the while. Poor visibility increases the risk of unnecessary costs, missed job opportunities, and poor productivity. This is where Fleetmatics Reveal comes in.
By providing a 360º view of the daily operations of your fleet, it lets you know what's going on at any moment. That allows you to dispatch with great efficiency and speed, spend less time on calling your drivers for updates, and make the most of your customer service. Better fleet visibility lets you increase asset utilization, thus getting more work done with fewer resources. That results in better utilization as well as enhanced productivity.
Maps
Fleetmatics Reveal boasts high-resolution, detailed maps that include smart clustering. This simple yet mighty tool allows you to view the current status and activity of all your drivers, vehicles, and mobile equipment in real-time. Drivers and supervisors out in the field have the same view as fleet managers have back in the office.
Dashboards
The dashboard is very clear and easy to use. You can see the current trends by team or department. Moreover, it is possible to review the progress of the entire fleet. Achieve and maintain Key Performance Indicator (KPI) or budget with up-to-date fleet analytics.
Most users find that mapping, reports, and dashboards are nice and helpful.
Safety of Workers & Assets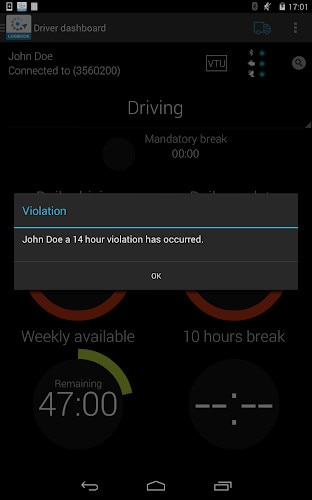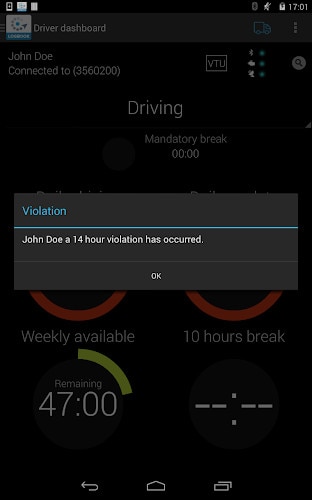 By keeping track of your fleet nonstop, you can manage unauthorized use, unsafe behavior, and other deviations from the normal procedure at work. All you need to do is implement an early warning system so as to prevent theft, accidents, and breakdowns. An ounce of prevention is worth a pound of cure. Verizon Connect Reveal works in any region across the world and caters to every type of business.
That will increase the safety of both your workers and high-value assets. The system enables you to incessantly monitor your fleets. So, if the company assets get stolen or the vehicles are used in an unauthorized manner, you will be able to take swift actions. Driver ID technology assists your team in taking responsibility for workers and assets.
Make use of in-cab alerts to get your drivers to perform at their best. They will start competing for better positions in the company by driving more efficiently, safely, and economically.
This is actually one of the main ideas behind Fleetmatics Reveal.
Better Customer Service
This fleet tracking software is supposed to help you get to your customers quickly and respond to customer emergencies in a timely manner which is credited to their better customer service. Better tracking software will translate into growth in your business. Maximize the efficiency of service calls and provide proof of time.
Delivery estimates
Proof of service
Improve emergency response times
Customer vehicle tracking
Dispatch
Customer Support
Customer support is exceptional indeed. This is not only our opinion. In 2014, Fleetmatics Reveal won the Silver Stevie® Award for customer service.
Fleetmatics hires a customer support team that works with users to develop a fleet management platform specially tailored according to their own business needs. Aside from that, it also helps users optimize their fleet and increase productivity.
Live chat support is available on their website during business hours. You can also gain a better understanding of how it works via video tutorials and e-books available out there. Why not use it to your advantage?
Note: You will be required to contact customer service for a quote pertaining to your business in order to get detailed pricing information.
Fleetmatics Pricing & Costs
The cost for Fleetmatics will depend on the device you pick, as well as the number of vehicles you're tracking. For the Fleetmatics REVEAL LogBook, there's zero upfront cost and a $60 monthly cost. The 3-year total cost is roughly $2,160. Furthermore, you will be able to view a software demo before committing to the service and doing business with Verizon Connect Reveal.
So, make sure to take advantage of this awesome opportunity and test it out before committing. You have nothing to lose!
Pros
Nice reports, mapping and dashboards
Involves 4G connection
Increases fuel efficiency
Accurate GPS fleet tracking
A wide variety of functions
Exceptional customer support and experience
Cons
Features required by ELD mandate are still in progress
Not concentrated on trucking
A bit cumbersome to navigate
ELD Rule

A few years ago, the Federal Motor Carrier Safety Administration (FMCSA) has released its rule for mandatory use of electronic logging devices, known as the electronic logging device rule. That rule is meant to provide drivers with a safe work environment while making it faster and easier to manage, track, store, and share duty status data.
Although these advanced logging devices come with lots of trendy or fancy features that are supposed to attract more buyers, most independent truck drivers still prefer baseline-compliance devices. Even worse, many owner-operators have not installed any ELD system yet.
The ELD rule is meant to:
Specify who has to comply with the rule and what the exceptions are.
Include technical specifications that ensure that ELDs are compliant and standardized.
Ensure that ELDS are registered and FMCSA certified.
Make sure that implementation is gradual so as to carriers and drivers have enough time to comply.
Include provisions that keep drivers safe from harassment and prevent data tampering.
Create standard data transfer and data displays processes.

Fleetmatics Reviews: What Do Drivers and Carriers Need to Know?
Carriers need to select and install ELDs whereas administrative staff and drivers are supposed to be skilled to use these devices by the required deadline. They should know how to annotate, edit, and certify RODS. Also, you'll need to understand how to transfer and display data to the safety officials.
Here are other important things you should know about the ELD mandate.
When Should I Start to Comply with It?
Despite the fact that ELD came into force on December 18, 2017, many drivers have not complied with the ELD mandate yet. The implementation of FMCSA's roadside data transfer system would enable officers to interface with other systems of that ilk. So, all carriers and drivers are advised to start using ELD at the earliest opportunity. At least, they should begin to research ELD compliance options.
Who Is Covered?
The ELD rule covers the vast majority of motor carriers as well as drivers who're required to maintain RODS (records of duty status). It applies to commercial trucks and buses in the United States of America. Please note that Mexico- and Canada-domiciled drivers are also included.
Who is Impacted by the ELD Mandate?
The ELD mandate is expected to affect around 3.1 million commercial motor vehicles in the United States. However, bear in mind that it only applies to the towed motor or self-propelled vehicles used in interstate commerce on the highways, which transport either property or passengers. To be impacted by the ELD mandate, they also need to:
Weigh 10,000 pounds or more
Transport 16 or more passengers along with the driver, and aren't for compensation
Transport more than eight passengers along with the driver
Transport hazardous materials that require placards
Does your vehicle meet any of these criteria? If you belong to the food distribution, delivery, construction, energy, passenger transportation, or freight/goods transportation industry, it's very likely that you will be affected.
What Are ELD Rule Exceptions?
According to the FMCSA site, these are the drivers and vehicles exempt from the ELD rule:
Drivers whose vehicles were manufactured prior to the model year 2000.
Drivers using paper logs less than eight days out of the 30-day period.
Driveaway-towaway drivers transporting empty vehicles for sale, repair, or lease; the vehicle they're driving must be part of the shipment.
It's important to mention that carriers may use ELDs despite the fact that they aren't required. If you are one of those people, remember that you'll still have to comply with regulations that relate to hours of service recording.
Now that you know the basic things about ELD, let's see the things you should consider when shopping for an electronic logging device.
ELD Devices & Systems

Are you impacted by the ELD mandate? Do you use any type of an electronic logbook system in your operation? If not, it's high time to consider purchasing and installing such a system as soon as possible.
But with so many options to choose from, it can be tricky to find the best deal. The market is flooded with a diverse range of services and ELDs. Of course, all of them are intended to help drivers and fleets comply with the ELD mandate.
Before settling on one choice, make sure that it's on the FMCSA list and self-certified by the manufacturer. If you are not in a rush, take the time to review all the registered ELDs.
What Devices Are in Conformity with the ELD Rule?
Considering the high cost of the latest technology, the FMCSA has allowed truck drivers to use logging devices which are already part of their routine. That will not only lower the costs but also allow for greater flexibility. Rugged handhelds, smartphones, and tablets are all allowed. However, the system you use has to meet all the requirements of the ELD mandate.
Two Basic Types of ELDs: How Do They Operate?
All electronic logging devices (ELDs) have a common working principle – They record data and information that come in from the systems controlling the component parts and engine of trucks. Those devices are required to automatically record time, date, engine hours, location, vehicle miles, as well as personal identification information of the drivers, carriers, and vehicles themselves. All of the information must be recorded on a consistent basis when in motion.
There are a plethora of ELDs variations available on the market; however, two main types of these devices have emerged:
Dedicated units – In these configurations, the provider supplies an ELD device that's supposed to remain in the vehicle. The dedicated-unit type mostly refers to the older ELDs, such as AOBRDs or EOBRs. The two most popular devices of that sort are Omnitracs MCP and PeopleNet products (Fleet Tracking Systems and Fleet Management Solutions) many drivers have been employing or leasing to large carriers.
BYOD-style ELDs (bring your own device) – For the driver interface, consumers can use their own hardware. For instance, owner-operators can use apps on their personal iOS- or Android-powered smartphones and tablets. BYOD-configured ELDs contain a special "dongle" which can connect to the Enterprise Content Management (ECM) via the on-board diagnostics port of a cab. A Bluetooth connection is possible either with a tablet or smartphone to transmit data.
How Do Drivers and ELD Devices Track Duty Status?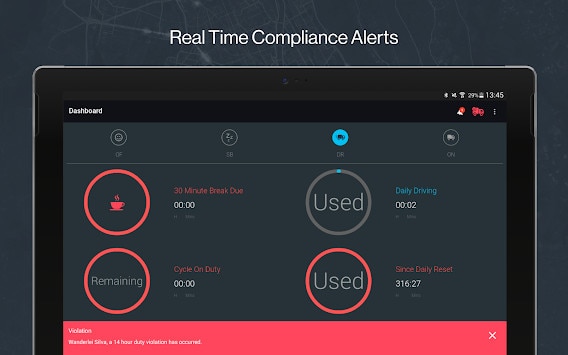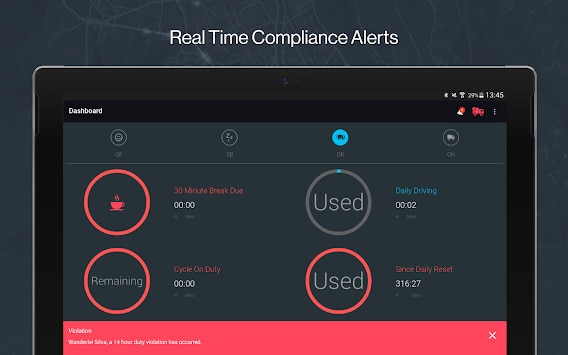 Even though documentation and log keeping is automated via electronic logs, for the majority of duty status shifts, driver involvement is still required. All duty-status changes occur in real-time at the press of a button. Similarly to paper logs, drivers who use electronic logs take control over duty status inputs.
Drivers can make edits to just about every line. The driveline is an exception. It works automatically in accordance with the FMCSA's final rule. Also, it is the only status drivers cannot change directly through their driver login.
Why? Because it's locked down so that the edits are only feasible through the administrator account. Any edit in the back office login should be confirmed as valid by the drivers. That happens through the ELD user interface of the drivers when the edits are made.
The independent owner-operators have two options regarding the system logins: as an administrator or as a driver. Keep in mind that some systems need unique email addresses in order to alternately log in as driver-user and administrator.
As far as the user interface is concerned, the ELD rule gives plenty of freedom to e-log providers for variations. Still, there are some requirements:
On-duty driving status must be automatically triggered when the vehicle reaches a speed of 5 miles per hour. When the driver isn't logged into the system before the status change, the system records this as an "unassigned driving event." Once a driving status has been activated, the ELD will regard your truck as a vehicle in motion until the speed drops to 0 mph and remains unchanged for three consecutive seconds. Thereafter, you will be able to change manual duty status.
An online graph grid displays a variety of driving, sleeper berth, off-duty, and on-duty lines. In most cases, the grid is integrated into the driver's logs on the interface. It's reproduced with further info on an inspection screen so that law enforcement can easily check it out.
Drivers must record their on-duty not driving status. Once the vehicle starts to move, the driver's direct changes will get the ELD to mechanically transfer the driver to Line 4 in case his vehicle doesn't move for 5 minutes.
Yard-moves functionality has been specified as a way for drivers and carriers to move their vehicles around terminals of the company without activating on-duty driving status.
Personal conveyance use of the vehicle during an off-duty period is allowed from the administrator's account. So, the drivers who use the vehicles for a personal reason in off-duty status can select a personal conveyance mode this way. Please note that the ELD regards the duty status as off-duty as long as it is selected, even if the vehicle is in motion. Also, bear in mind that GPS refinement will be reduced throughout that mode anywhere from a 1-mile to 10-mile radius.
Some special rule variants and hours exemptions like the rules concerning oilfield operations and 30-minute break can be managed as before – through notes sections to the logs. Other than a personal conveyance and yard moves, other driving categories can be annotated by drivers the same way they're handled now.
Fleetmatics Was Acquired by Verizon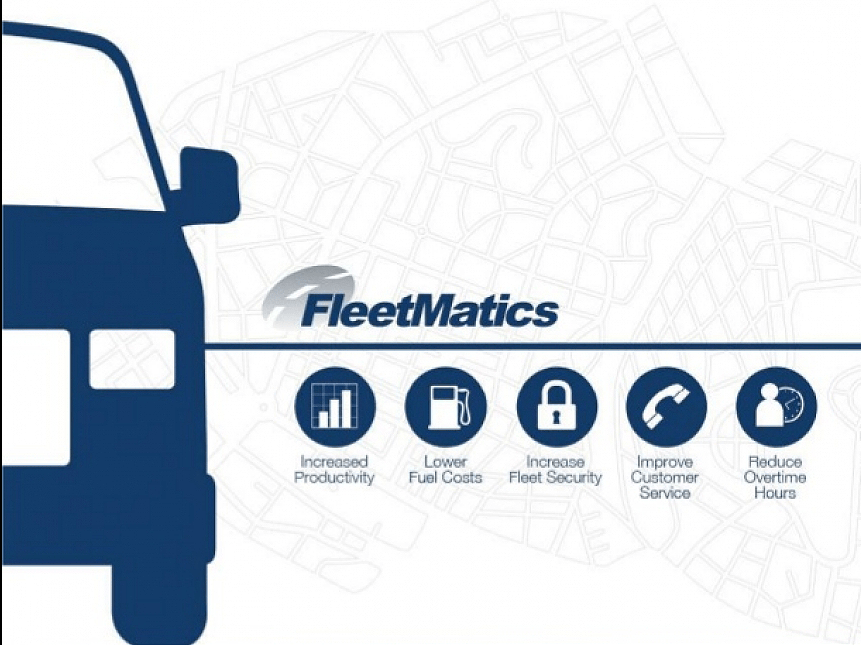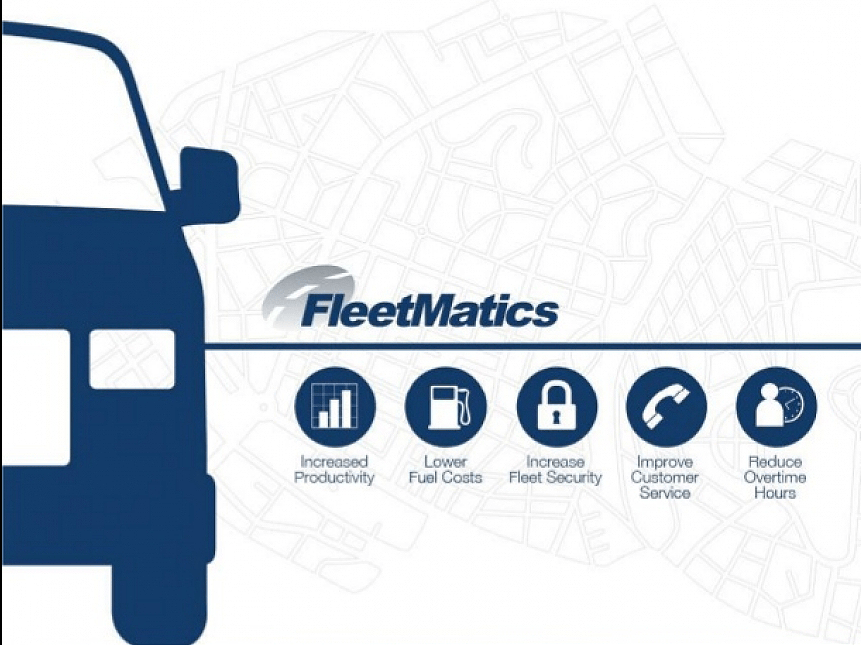 Acquired by Verizon in March 2018, Fleetmatics is considered to be one of the major players in the field of GPS fleet tracking. However, over-the-road trucking isn't their core market as it can be seen in the ELD offering of this thriving company. Their solutions are best suited for small to medium fleets, in particular.
One of their most popular fleet tracking solutions is Fleetmatics Reveal/Verizon Connect Reveal. The software is meant to help businesses; more specifically, fleet managers. The aim is to help them manage their mobile workforce, reduce unsanctioned trips, and optimize their routes.
This basic fleet management solution is widely used by fleets across the country. That comes as no surprise, given the reliability of this solution as well as great reports and dashboards and easy access to various features. One only needs a phone number/username and a password for all the in-app services.
Probably one of the best things about this system is 4G cell connection. That means if the display smartphone or tablet is turned off, you will still be able to receive location updates. Want to browse web-based maps anytime and anywhere. Not a problem at all. You will have access from anywhere as long as your device has an internet connection.
Okay, we have seen all the advantages and benefits, but what's the catch? There are a few significant drawbacks that people in search of an ELD solution should take into account.
The features offered by this fleet management system are quite a standard one can easily access. It lacks some more advanced features like truck route navigation, 2-way messaging, team-driver mode, and minimal engine diagnostics. But if all you're looking for is a fleet management and tracking, Fleetmatics Reveal would be a good choice.
Easily Manage Your Fleet with Fleetmatics
Integration with trucking and transportation management software, such as McLeod and TMW, is nonexistent or limited. The installation process is time-consuming. It is impossible to plug directly into the onboard diagnostic port.
Instead, you will have to separately connect the three-wire system to power, ignition, and ground. Moreover, for the LogBook, you'll have to download a separate app instead of using the Fleetmatics app.
Most important of all, the system isn't ELD focused yet. Many features required by the ELD mandate are still in the works and not available yet which may result in a bad experience. For example, Yard Move and Personal Conveyance modes are still under construction. While drivers can edit their logs, they can't access logs via a wireless method.
So trucking fleets on the hunt for an ELD need to be patient and cautious for now. Hopefully, they will make some significant improvements in the near future.
Please see our Best ELD Devices in 2023 review.