Last updated on March 9th, 2023 at 08:56 am
The Deadline for the ELD mandate was set in the US for December 16, 2019. Post this date, All the carriers and drivers operating in the US must be tracking HOS and be in ELD compliance.
This bought a load of ELD companies and customers into a marketplace. Currently, the ELD market is hyper-competitive. There are significantly fewer differentiating factors, making the customer decision-making process to purchase ELD very tough.
TruckX is here to solve at-least those woes.
With over 30,000+ customers trusting us, We would definitely portray the real picture and tell you why our ELD's suit your business BETTER.
Company History – TruckX
TruckX was founded in 2016 and is situated in Mountain View, California.
TruckX has been one of the early movers in the ELD space and, hence, its product's details and features do represent that.
Over the years, TruckX has been running as a technology company. We tend to add features that can benefit most of our customers and take into consideration the ease from our customer's end.
Our motto: Make our customer's life easier.
Our vision for our products and the company is also built on the foundation of making our customer's life easier.
We consider all our members as family and do adhere to those values. Our customer service is what we are proud of. Present 24X7 and in 3 languages (English, Spanish & Punjabi), TruckX has your back always.
Over the years, TruckX ELD's are making business more efficient and streamlined. Our customers appreciate us for the Plus-and-play feature, Easy Driver app for truckers, and Functionality full Fleet app.
The TruckX ELD will empower the Fleet manager in real-time with data, updates, and actionable insights. With our ELD in your fleet, You can sleep peacefully while your trucking authority is out there on the road.
Types Of ELD – TruckX
TruckX provides ELD in two form factors, namely :
1. Bluetooth ELD Device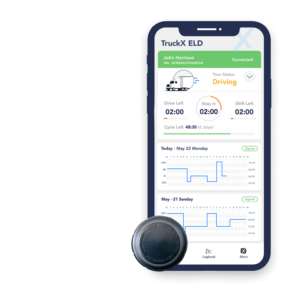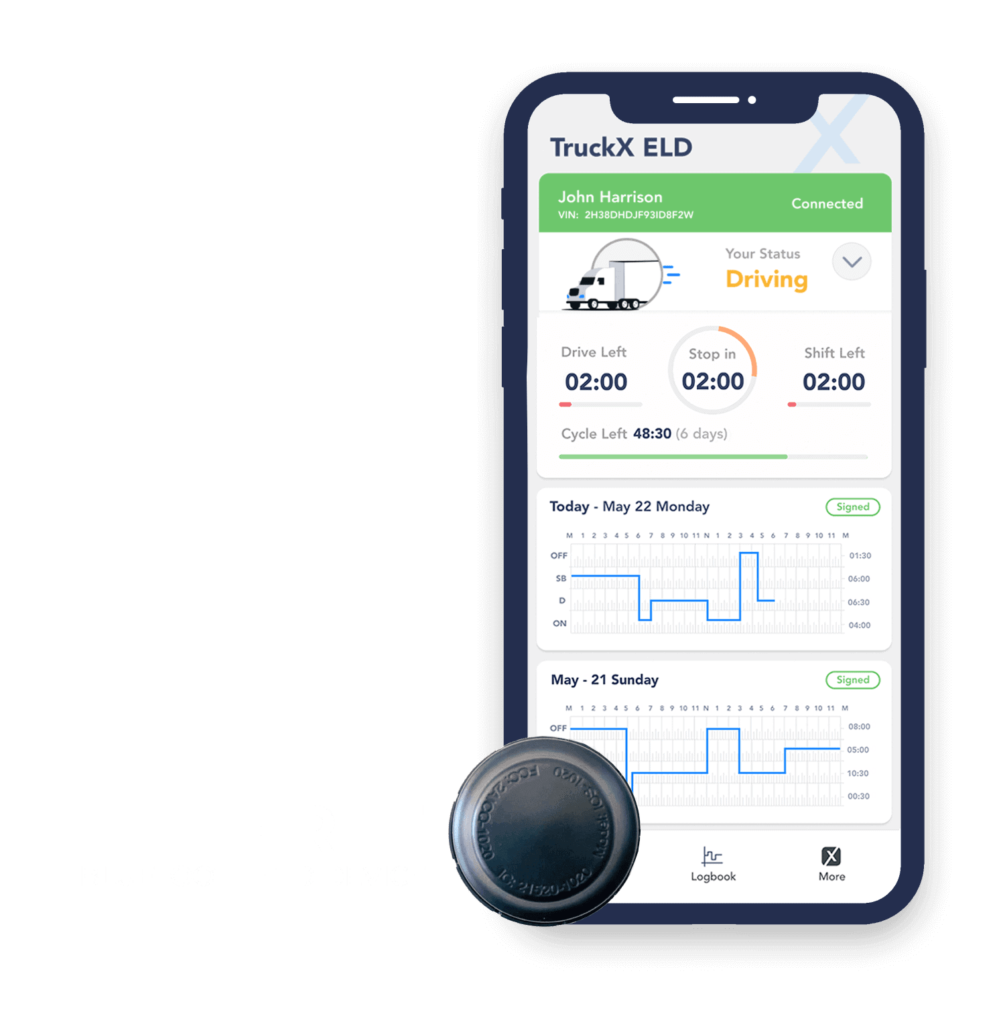 2. Wired ELD device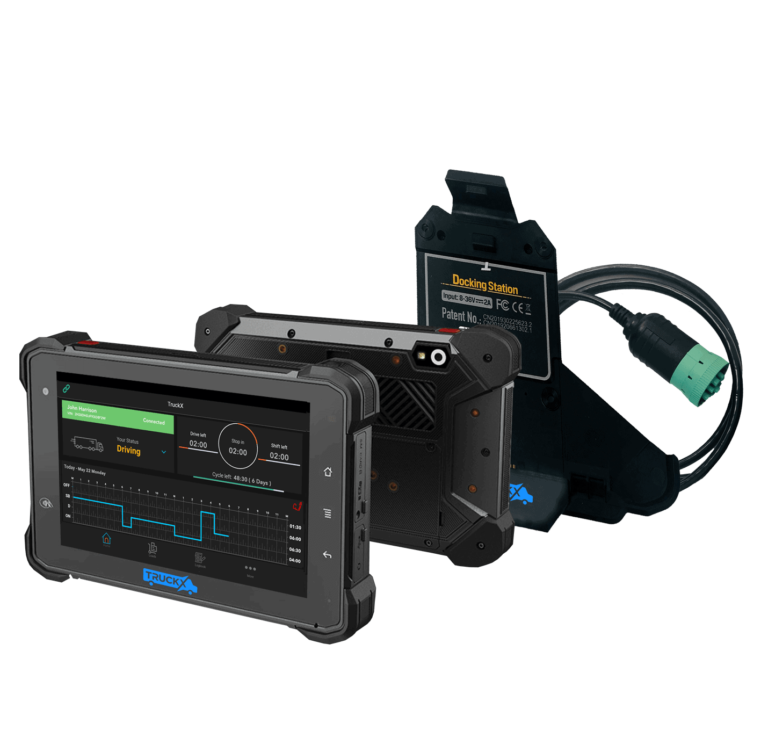 The Bluetooth eld is the most common product offering in the ELD marketplace. The Bluetooth ELD is a small but powerful device. With a minimalistic form factor and plug-and-play functionality, it will be soon become the only thing your trust apart from your wife.
The Wired ELD is the most unique offering by TruckX. In fact, it is the only firm offering Wired eld in a Bluetooth Eld dominated the market.
Why?
Wired ELD is not dependant on a cellular network for data transmission and comes in a ruggedized form factor. Suppose your fleet has movement in tough climatic areas. In that case, the wired eld will be a much reliable option than Bluetooth ELD, providing connectivity on the go and ensuring your ELD is safe.
TruckX ELD – Quick Facts
TruckX ELD is one of the most affordable and pocket-friendly ELD you can get in the market. With a 30-day money-back guarantee and no contracts that bind you, we hope to delight you with our on-point service and cutting edge ELD solution only.
Our Bluetooth ELD comes free with our plan. We have a 30-day money-back guarantee to protect you if things go haywire. With the price starting as low as $18 monthly, This gives more reasons to go for the TruckX ELD.
We have a strong suite of other products that go well with your ELD and make your trucking authority safer and more efficient.
Some of these offerings include – DashCams, sensors, and Asset Trackers. The ecosystem created with TruckX devices will undoubtedly push your business to greater heights and, in the process, make us grow.
TruckX ELD – Pricing
The monthly cost for the ELD starts at $18.
Your 3-year cost can be as low as $648.
What makes TruckX ELD desirable?
More than 30,000 Fleets use TruckX ELD currently in the US. Some of the factors which influence their decision-making process will be listed below :
1.Most User-Friendly Log Book
TruckX ELD's are created keeping truckers in mind.
You can easily manage driver logs from your mobile phone or computer while sitting at your home. The app is intuitive and has a smooth flow.
The Plug and Play feature of the ELD is also one of the most lucrative offerings, enabling users to arm their trucks with TruckX ELD in less than 7 minutes.
What is an ELD if it's not complaint according to FMCSA guidelines? TruckX ELD has the weight of soo many customers and hence always stays 1 step ahead. It protects your business from any infringement and keeps you updated about newer changes.
You don't fret when you choose TruckX. TruckX takes care of its family.
2.Mobile App for Fleet Management
One of the most acclaimed features of TruckX product offering has been its Fleet Management app. The Fleet Management app can be beneficial in the following manner:
· Stay Up to date on all driver logs directly from the Fleet Management mobile app.
· Live GPS location of your fleet
· Admin alert on logbook violations
3.IFTA Calculation and GPS Tracking
Our Mobile apps have time and again been told to be very useful & intuitive by our customers. TruckX ensures you are 1 step ahead of the curve by making your life easier in a different aspect.
The Fleet Management app allows automatic IFTA calculation for your trucks.
The live location feature keeps you updated about your fleet's location and makes you sleep peacefully while your fleet is out there on the road.
The ELD also tracks all the route history enabling you to go back in time to minimize your inefficiencies by looking at your digital track.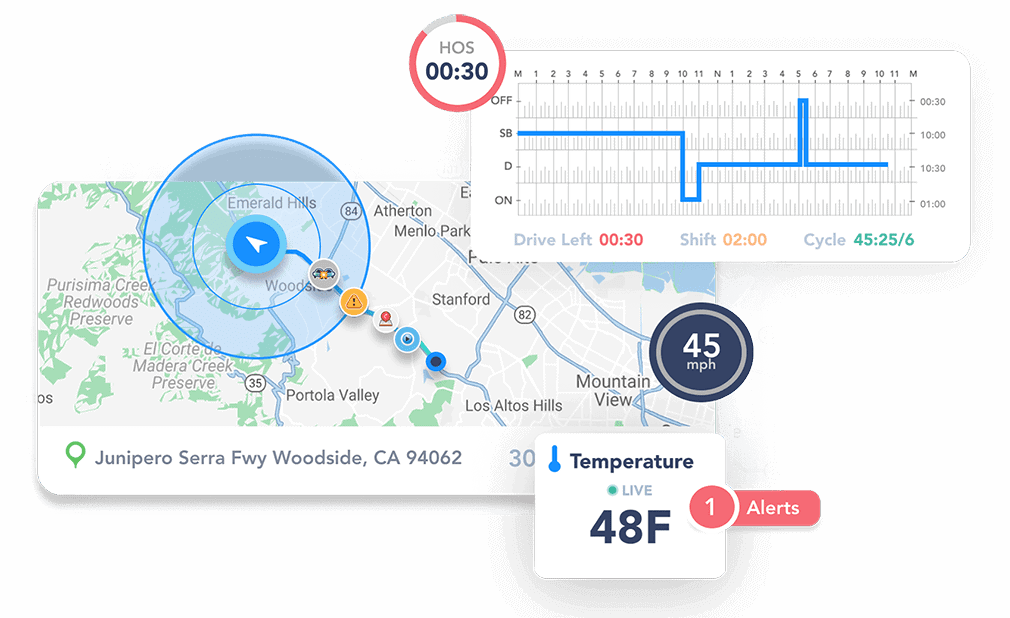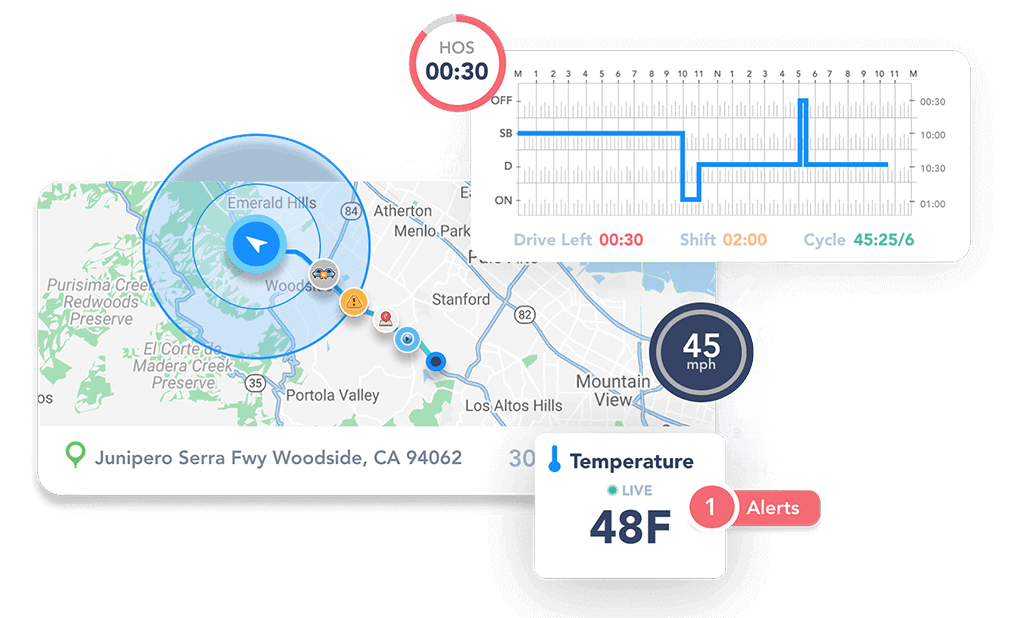 4.Timely HOS Violation Alert
TruckX has been in the ELD market for a long time and knows the rope too well. It has developed products/services which are most demanded by Trucks as well as Dispatchers.
If you cross your HOS limit as a driver, you get a timely HOS alert on your Driver app. The same alert also goes to your admin of the Fleet Management, telling him about a potential breakage of law.
TruckX ELD also offers one-click audit reporting per truck.
Our Final Review of TruckX ELD
TruckX ELD's are one of the most affordable and safest. Once you get into the TruckX family, you realize the change in product quality and customer support.
Our customer support will help you in anything ranging from minute details to big faulty problems. We are here to offer the best services to our customers and win their hearts.
TruckX has been adding features over the years, and we will continue to do so.
Our motto: Make our customer's life easier.
The teams at our office create everything while keeping Truckers in mind. Rest assured, you will be blown away by the affordability and the features offered in the TruckX ELD.
We offer no contracts and a 30-day money-back guarantee because we believe in our product, and so do our 30,000+ strong family of Truckers.