Last updated on March 9th, 2023 at 04:47 am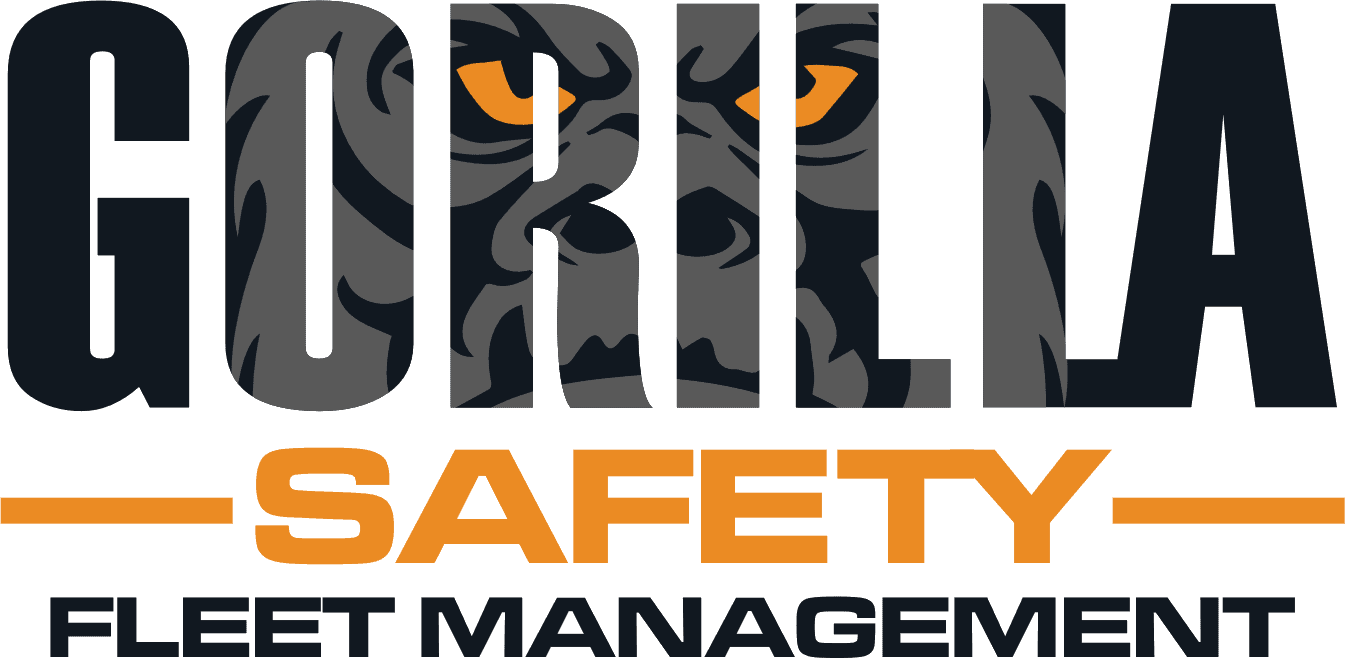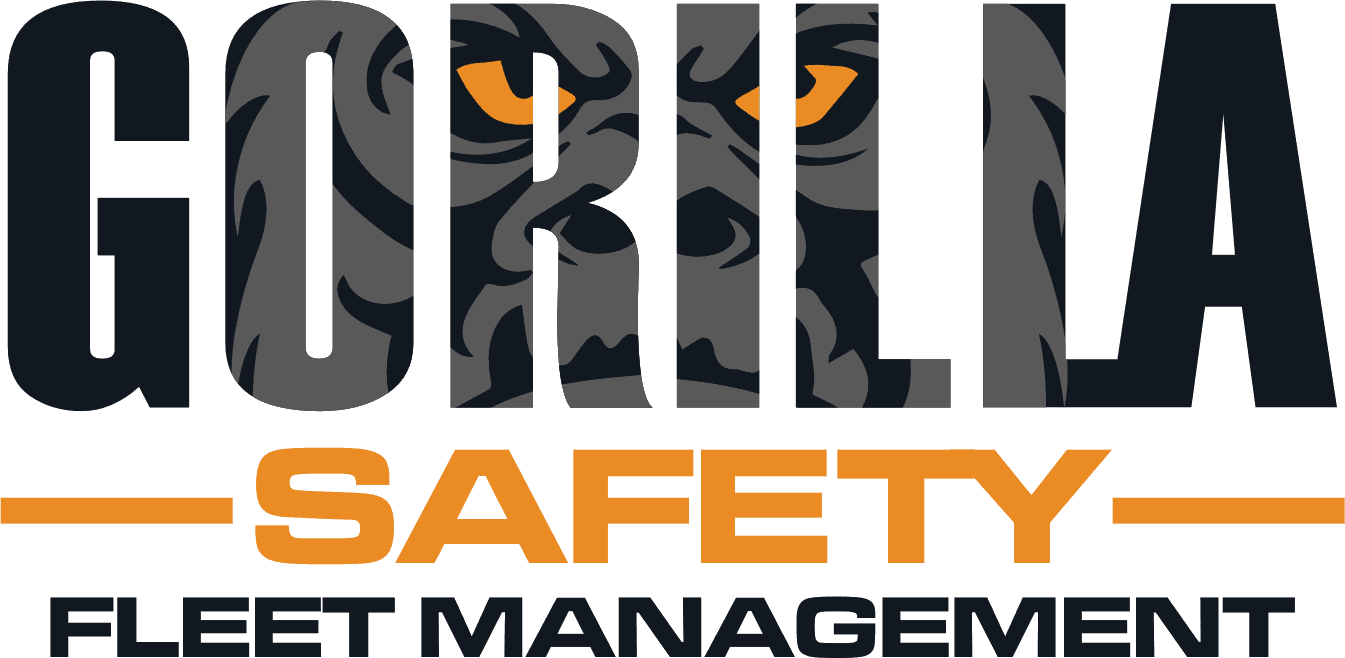 As you may have noticed, different ELD providers offer different features and capabilities to assist trucking companies with the fleet management system and compliance with the eld mandate.
The current competition in the industry has allowed such providers as Gorilla Safety fleet management unveil innovative and highly beneficial ELD and fleet management solutions.
Though relatively new in the industry, the gorilla safety provider offers one of the best cloud-based ELD and easy-to-use fleet management solutions in the industry. As a matter of fact, the Gorilla Safety fleet management system is a preferred fleet management system and ELD device for thousands of owner-operator, drivers, and fleet managers.
Like many other trucks or CDL drivers, you probably are wondering what makes this product so special. Throughout this review, you will learn the various features and aspects that make the Gorilla Safety ELD superior to some of its competitors.
Gorilla Safety ELD Review – Company History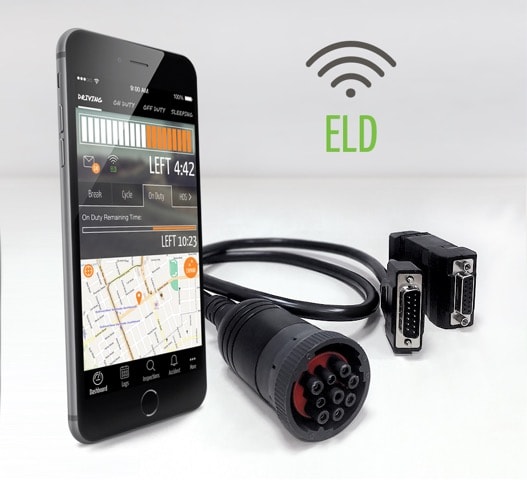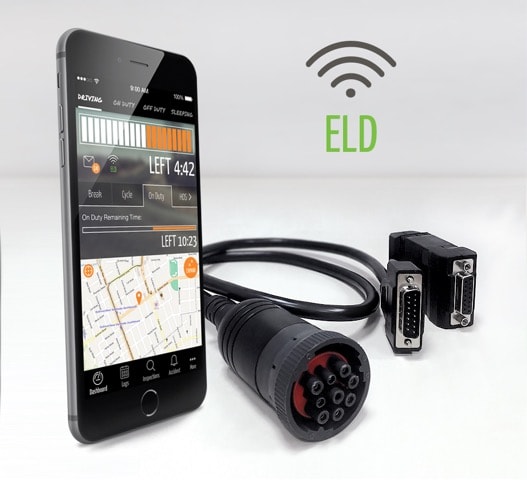 This cloud-based easy to use fleet management and ELD solution is offered by Gorilla Safety—a renowned provider of proprietary, patent, and innovative safety and fleet management automation software and robust fleet management customer support.
In its functioning, this product offers owners, drivers, and fleet managers much more than just mandate compliance.
With Gorilla Safety electronic logging device in your fleet, you will be able to control operational costs, enhance productivity, improve SAFER scores, optimize efficiencies, and reduce insurance premiums, increase profits and enhance safety in your fleet.
The ELD solution by this provider is mainly offered in 3 main components; gorilla ELD device mounted on trucks, Android and iOS mobile applications, and a web-based dashboard.
Together, these components offer an array of features that are specifically designed to integrate all aspects of efficiency and safety management in your fleet into a single platform.
Some of the key functionalities of this ELD solution include:
Electronically recording hours of service (HOS)
Implementing closed-loop inspections
Using real-time reporting to manage accidents
Tracking fleet assets using GPS
Keeping track of vehicle maintenance and fuel use
Developing and storing critical documents
ELD Mandate compliance
Sharing of relevant data among the granted and permissible users
Reducing the cost of insurance claims
Exceptional Gorilla Safety customer service
Benefits Associated with Gorilla Safety ELD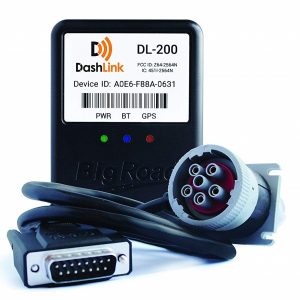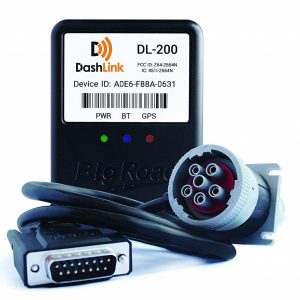 While all the ELD devices are primarily designed for FMCSA mandate compliance, each of the products available today offers a unique set of benefits and is very easy to use.
As one of the best electronic logging devices in the industry, Gorilla Safety fleet management system offers a vast array of benefits for truck drivers, owners, fleet managers, and dispatchers alike along with the best customer support to its clients.
Some of the benefits offered by this fleet management and electronic logging device ELD mandate compliance solution include:
1. Durability
One of the things you will love about this product is the sturdy construction of the ELD hardware. This product is designed to withstand different duress conditions and still deliver exceptional durability to the customers.
With regards to construction, Gorilla Safety ELDs are compact and highly portable too.
These units are specifically built to withstand all adversities associated with trucking fleets. As proof of quality, these ELDs are backed by a manufacturer's warranty. In this regard, you are guaranteed that any substandard ELD units will be replaced by the manufacturer.
2. Affordability/Pricing
Despite being of the highest quality possible, ELD devices by this ELD seller are known to be cost-effective and affordable. As compared to ELD solutions of the same quality, you will find Gorilla Safety ELDs to be relatively cheaper to buy and maintain.
To get the installation equipment for the ELD, you are required to pay $175 upfront. Additionally, you need to pay a monthly fee of between $24 and $30, based on the premium service ELD features you would like to get.
If you considered risk management, ELD compliance with the mandate of FMCSA, and fleet management tools and features offered by this solution, the customers have discovered that it is worth every penny.
3. Time-Saving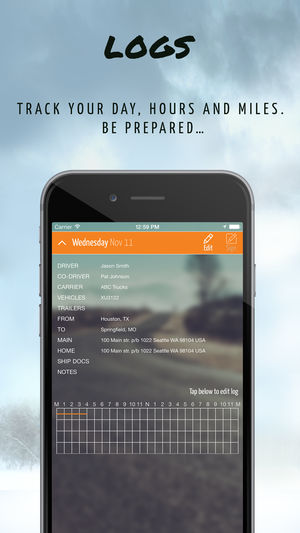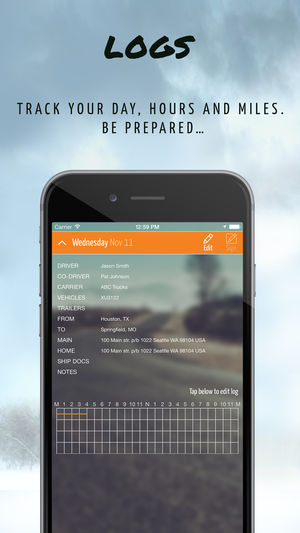 Manually tracking your hours of service logs and driver logs can be a daunting and time-consuming task. As you are aware, transporters are often pressed for time. Since you have to operate based on fixed schedules, you will discover that late deliveries tend to impact negatively on your business.
For instance, late deliveries may lead to loss of clients, poor fleet reputation among clients, and even fines. To save drivers time, this ELD solution automates some of the important tasks and offers complementary services to the customers.
This allows them to focus on other important tasks and aspects of the business. in the long run, this will end up improving performance in your business as well as client satisfaction.
4. Enhanced Ease of Use
Another thing many truck drivers, owners, and fleets managers love about these ELDs is that the tools are easy to use.  For instance, the ELD App and Web platform are relatively easy to understand and use for both drivers and fleets managers.
Additionally, you will also find the Gorilla ELD system easy to install and navigate. The installation of this product does not require any technical expertise.
5. Reliable Risk Management
Any driver who is currently using Gorilla Safety ELD will tell you that it is much more than an electronic logging device. One of the aspects that set the Gorilla Safety fleet management system apart from its competitors is the fact that it also offers risk management services to its clients.
Some of the risk management services you can get from this ELD seller include accident investigation, determination of accident procedure, and document management. Such services are aimed at keeping your employees and the entire fleet safe.
Gorilla Safety ELD Cons
Just like the other popular ELD products, the Gorilla Safety ELD has its fair share of downsides. Some of the cons associated with this Gorilla product include:
Lacks basic, yet important capabilities and features, such as engine fault codes and electronic logs miscalculations.
Main Features and Capabilities of Gorilla Safety ELD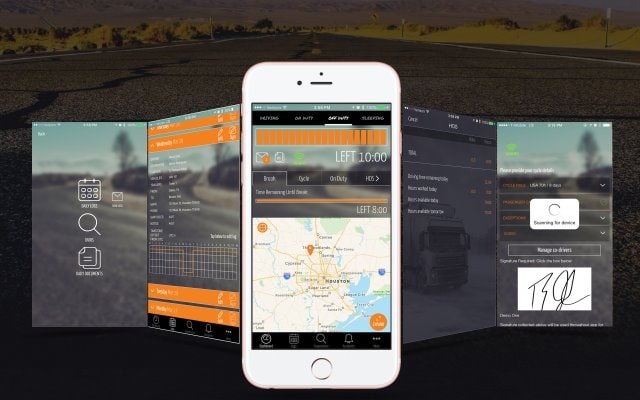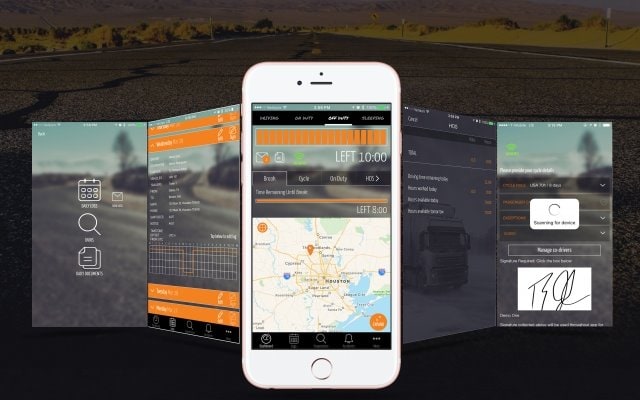 What sets Gorilla ELD apart from its competition is actually its unique set of features and capabilities.
As you will learn below, this ELD is packed with a wide range of innovative and relevant tools, equipment, and features. Below we will review some features you will definitely love about this product.
1. Risk Management Services
This is arguably one of the best things about Gorilla Safety ELD devices. Currently, the seller is one of the best risk management service providers in the industry in accordance with the FMCSA mandate.
As such, the risk management services offered by this ELD device are not only innovative but are also beneficial for the various players in the trucking industry.
Discussed below are some of the main risk management services you will get from your Gorilla Safety ELD device placed on trucks.
Driver Training
The skills and competence of your drivers will impact the safety of vehicles in your fleet. In this regard, Gorilla Safety has a department that focuses on training truck drivers to adhere to the relevant laws and regulations as well as master American roads in the transportation business. The customer support will notify you regarding the skills and competence of your drivers.
With this program, trainees get an array of complementary services, such as documentation, licensing, the know-how of using tools as well as employment opportunities.
Accident Investigations
Whenever an accident occurs involving a truck on American roads, the blame is often laid on the truck driver—even when he or she is not wrong. Following an accident involving a client's vehicle, Gorilla Safety sends a team of investigators to ascertain the actual cause of the accident.
This investigation has been known to help truck drivers and owners with insurance and legal paperwork following an accident.
CSA Scores
The FMCSA uses a Compliance, Safety, and Accountability (CSA) score to ascertain the risk level of any driver or vehicle. Drivers and vehicles that have a poor CSA score are categorized as high-risk drivers or vehicles. Such a vehicle or driver is likely to have a stream of professional and legal problems.
A poor CSA score will also cause your fleet business to be frowned upon by insurers. To avoid such problems, Gorilla Safety implements several measures to ensure that vehicles and drivers in your fleet maintain a good CSA score.
For instance, the ELD seller offers drivers educative materials on how to comply with various safety regulations on the road. Additionally, the company trains drivers to preserve the highest standards possible; hence avoid petty issues on the road.
Maintenance and Repair Programs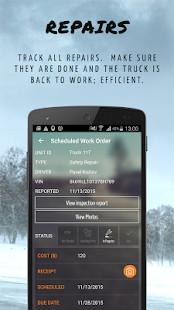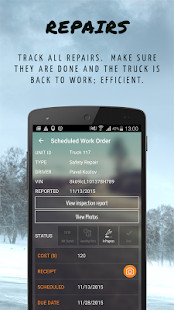 Whether transporting light or heavier loads, your trucks are prone to mechanical problems. Since all mechanical breakdowns on the vehicles cost money on repair and maintenance, they are considered to be liabilities for the business.
To avoid time wastage and costly repair and maintenance on your vehicles, it is advisable to have a dedicated maintenance team in your fleet with active mechanics. In this regard, Gorilla Safety has a dedicated team of technicians and mechanics who are instantly deployed whenever a client's vehicle breaks down. The mechanics are provided with navigation to the breakdown place of the driver and dispatched immediately.
2. Document Management
Paperwork is a cumbersome, yet important part of many businesses today, including transportation. What if you had an ELD that made your paperwork easier? Yes, that is exactly what the Gorilla Safe does for you.
In this regard, the Document Management feature of this device breaks your paperwork into 4 categories; driver qualification files, truck files, patent-pending ELD supporting documents, and company files.
Additionally, the feature offers a simple, yet effective means of transferring various documents between the management and the truck driver. You may also use the feature to obtain digital signatures on various documents in the fleet.
3. Mobile Documents for ELD
This feature is offered on the Mobile App by the seller to complement the document management feature on the ELD device placed on trucks. In its functioning, the mobile document for the ELD feature allows the driver to keep up with the necessary paperwork.
The app gives you a rather consolidated space, within which you can easily document dispatch documents, communication records, and delivery receipts, among other types of documents. With this feature in the app at your disposal, you will be able to negate the hustle associated with paperwork and focus on driving instead.
The feature also allows you to adhere to deadlines for the convenience of the business.
4. eDVIR & Mechanic Inspections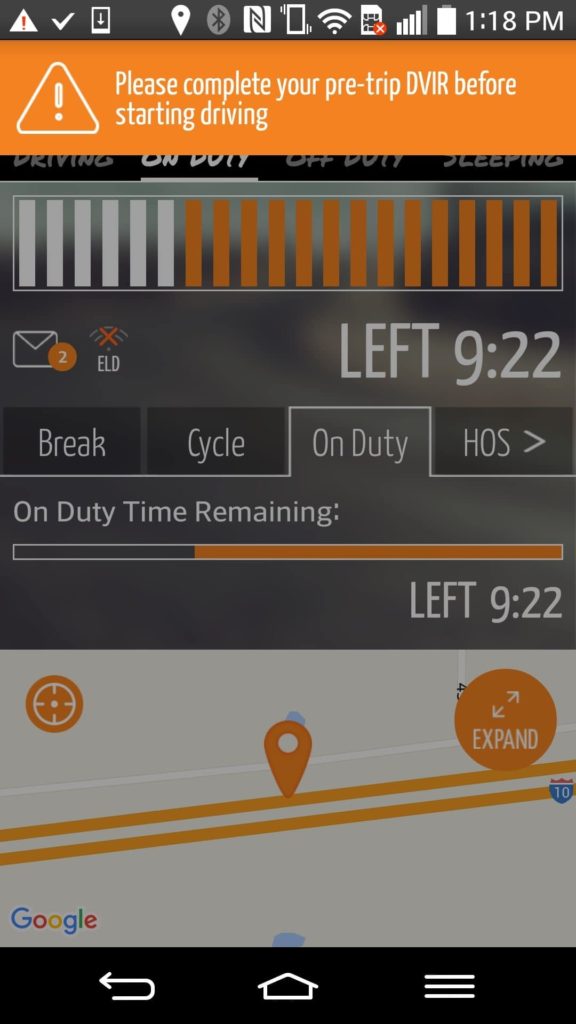 Come to think of it, many of the maintenance inspection violations are avoidable with due diligence.
However, you will not be able to fix what you do not know or cannot see, right? To help you avoid such inconveniences, the Gorilla Safety Mobile App features eDVIR and mechanic inspections capabilities.
With this feature, you can now evaluate the overall fitness of your vehicle. Additionally, this feature allows you to maintain a record of mechanical problems that may emerge in the truck. The App will keep both the driver and owner or fleet manager aware of the truck's fitness at all times.
This allows the responsible persons to fix any vehicle problems in time. This way, both the driver and the vehicle can avoid unnecessary fines and tickets as well as the time wastage associated with such inconveniences.
5. Comprehensive GPS Tracking
The unique features and capabilities are other aspects that make this product unique. In this regard, the ELD seller keeps an accurate track of the client's vehicles using eDVIR and mechanic inspections.
This technology is normally used to collect important and relevant data, including the number of inspection stops, the amount spent by each vehicle on the road, and speed in the shape of the drive log.
With such data, you can easily streamline the various aspects of your business. Over the years, this feature has been proven to help owners avoid unnecessary wastage of time and other resources in their businesses.
6. Web Access Portal
With access to the Gorilla Safety app and Web Portal, you can attest that the management of fleets has never been simpler. Dedicated to fleet management, this portal is equipped with important databases for document storage and retrieval.
With this portal and app, the fleet manager can view and keep track of the vital documents, exchange important documents and digital signatures with the drivers in the fleet in real-time and keep an eye on truck navigation with all the essential tracking tools and equipment mounted on the truck.
However, this portal is not able to allocate unlogged driving to specific drivers.
7. Alerts
In order to remain eld compliant, there are several things you need to keep track of in the fleet. For instance, you need to keep track of the maintenance schedules as well as inspection. Without the right organization measures in place, this is going to be a problem to remain fully compliant. This is why this ELD is equipped with the Alerts feature.
With this feature, you are only required to schedule the various tasks and assign them deadlines. The feature will notify you if the various tasks are not accomplished in a timely manner. In this regard, you will get notifications of impending violations on your phone or computer from the various trucks in your fleet which are not ELD compliant.
Our Final Review
As you have learned, it is a unique set of features and beneficial capabilities that make this ELD solution unique. Although the device features a plain and compact design, it is equipped with a wide range of beneficial features and capabilities.
The company values its customers. It provides round the clock customer support. The customer service provides round clock fleet management customer support and tech support. The various features offered by the Gorilla Safety ELD are meant for enhanced functionality, comfort, and convenience. As compared to similarly priced ELD solutions, Gorilla Safety offers the best value for your money.