Last updated on March 9th, 2023 at 04:34 am
ELD Mandate News Update
May 14, 2020 Update
The DOT has made some changes to the HOS rules that they are expecting will result in $270,000,000 in regulatory savings to companies.
The following are the changes to the policy.
30-minute break rule can now be taken by a driver using on duty, not driving status instead of off duty status.
10 hour off duty time can no be split into 8/2 or 7/3 hour periods with neither time counting against the 14-hour driving window.
They are extending the adverse driving conditions exception by 2 hours.
Extending the short-haul distance from 100 to 150 miles and from 12 hours of drive time to 14.
May 01, 2020
It was announced in April that VDO Roadlog is going out of business. They will no longer be providing new ELDs to track drivers or companies.
They will be continuing support for current clients until August 14, 2020.
VDO has partnered with KeepTruckin to help ease the transition.
You can find out all of the details you need about this whole situation here.
February 17, 2020
The Commercial Vehicle Safety Alliance has started enforcing the ELD Mandate since December 16, 2019. Failure in compliance with any clause in the ELD rule would now result in hefty penalties for drivers and/or the companies they work for.  The ELD mandate was passed by the Federal Motor Carrier Safety Administration (FMCSA) on December 18, 2017, and requires nearly all commercial motor vehicles to have ELDs installed. The CVSA confirmed the enforcement of the law from December 16, 2019, with no 'soft enforcement' grace period for truck drivers. A violation of the ELD rule will affect your Safety Measurement System (SMS) scores with the most severe penalty carrying 7 points.
If you still haven't gotten an ELD installed or if you're looking to get into commercial truck driving, then this article would explain everything you need to know about ELDs, the ELD Mandate, and what you would need to do to meet the FMCSA requirements.
History of Hours of Service Logs
For years now, it has been required by law for drivers to log their hours of service (HOS).
As a commercial vehicle driver or owner, you must have heard of the FMCSA mandate that requires you to install electronic logging devices (ELDs) in your vehicles.  So, what exactly is an ELD?
Over the years, most drivers had been using paper logs to log their hours of service. However, the FMCSA ELD Mandate—which came to effect on December 18, 2017—requires all commercial vehicle drivers to log their HOS using an ELD.
In this regard, an ELD is essentially a technology that records a Driver's driving time as well as other aspects of the vehicle automatically.
Not only does an ELD make HOS recordkeeping easier and more accurate; it helps drivers and truck owners comply with the various FMCSA and DOT regulations.
The various ELD devices available today offer different features and functionalities. However, your preferred model must be compliant with FMCSA requirements. Discussed below are some of the important things you need to know about ELDs used in the trucking business.
What is an ELD and how it relates to FMCSA Compliance?
ELD stands for Electronic Logging Device. The ELD is a piece of computer hardware that connects to a commercial motor vehicle's (CMV) engine in a trucking fleet to automatically log the driving time for that vehicle and note other relevant information related to driver and truck. The devices have been a helpful tool for trucking companies to collect data on their fleet. The ELD is used to validate compliance with the Commercial Motor Vehicle Safety Enhancement Act, enacted as part of MAP-21. In its functioning, an ELD logs the driver's driving time automatically and collects such data as:
Number of miles driven
Data related to the velocity of the trucks
Whether the engine is running or not
The duration the engine has been in operation
Whether the vehicle is moving
The fuel consumed 
the freight carried
Since these devices are tamper-proof, a violation in any of the DOT and FMCSA laws will definitely lead to a penalty forcing drivers to comply with safety regulations. Using these devices have, in turn, improved road safety significantly. According to a study by the FMCSA, there has been a 50 percent drop in log violations and an 11 percent drop in crash rates since the enactment of this law.

Embed PDF anywhere using the code below:
<embed><iframe src="http://www.bestelddevices.com/wp-content/uploads/2020/01/ELD-Mandate-Impact-on-Trucking-Industry.pdf#toolbar=0" width="100%" height="1000px" scrolling="no"></iframe>Original Source -> <a href="http://www.bestelddevices.com/eld-facts-and-compliance/">ELD Facts and Compliance</a></embed>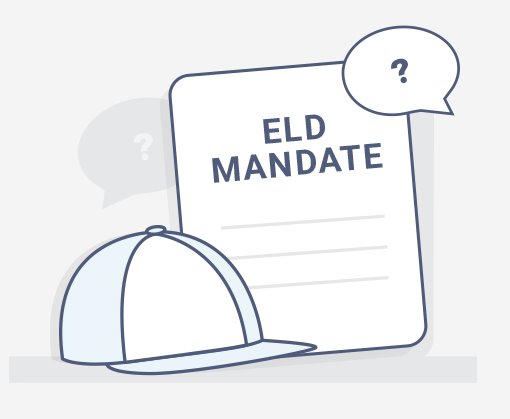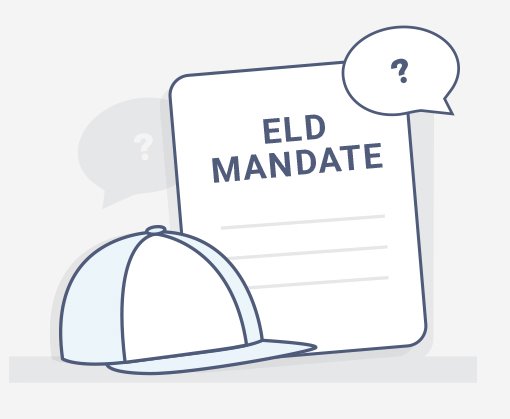 The ELD Mandate Explained
In order to understand what an electronic logging device is and its purpose, you first need to understand the ELD mandate. The ELD mandate was proposed by the Federal Motor Carrier Safety Administration (FMCSA).
The mandate's purpose was to improve driver work conditions and reduce road accidents caused by commercial vehicles. The mandate is part of an effort to improve safety on American roads after studies showed that an increasing number of accidents are occurring due to unsafe driving by commercial vehicles and trucks.
According to the FMCSA and Department of Transportation (DOT), most accidents involving commercial vehicles are caused by driver fatigue.
Prior to the enactment of the ELD mandate, there were laws governing the number of hours a driver should drive in a day. The trucking companies ensured that the fleet showed compliance with these laws.
However, enforcing such laws was not easy because most drivers were using paper logs to document their HOS.
As such, most drivers would manipulate the paper logs in order to drive longer than they are supposed to. This resulted in fatigue; hence increased the likelihood of such drivers causing a road accident.
To combat this, FMCSA enacted laws that required commercial vehicles to be fitted with tamper-proof ELDs. Since these devices are tamper-proof, the record noted by the software behind these devices can't be altered hence a violation in any of the DOT and FMCSA laws will definitely lead to a penalty. In order to avoid violations and improve their safety scores, drivers are now being forced to comply with such laws of using electronic solutions. This has, in turn, improved road safety significantly.
Possible Impacts of the Mandate on Your Shipments
Generally, installing an ELD in your vehicle has a horde of benefits to offer. However, the new stricter federal laws will definitely have an impact on your shipments and business as a whole. In this regard, here are some of the benefits and solutions you should expect:
Reduced capacity overall on long-haul and drayage FTL by about 2 percent (source)
Increased long-haul and drayage FTL rates as well as a slight increase in rates for LTL and cartage
Reduced flexibility and longer wait times at the delivery locations
Truckers may start to charge a "layover fee." For delayed deliveries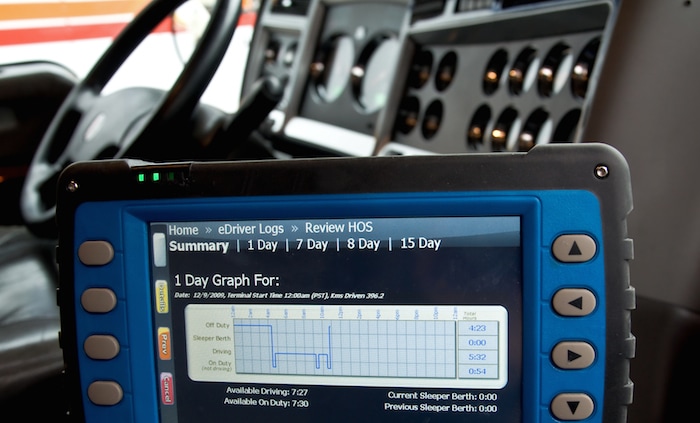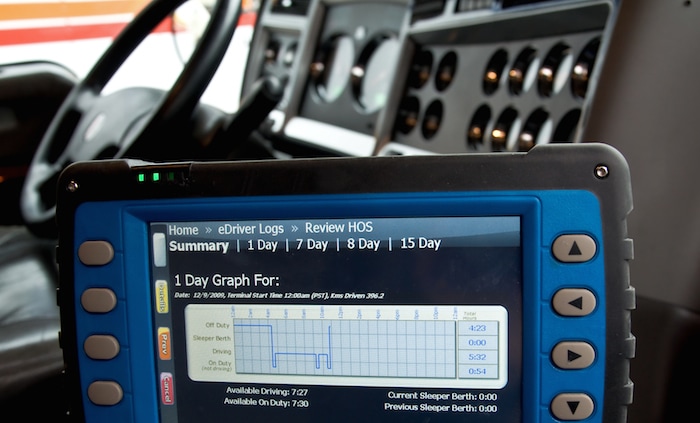 Who Is Required To Use An ELD?
The ELD applies to most motor carriers and drivers who are currently required to maintain records of duty status (RODS) per Part 395, 49 CFR 395.8(a). The rule applies to commercial buses as well as trucks and Canada- and Mexico-domiciled drivers. It means that, with a few notable exceptions, any commercial motor vehicle is required to have an ELD installed.
Since the ELD Mandate, hundreds of different ELD devices with various features and functionalities have entered the market. As a truck driver, it is necessary to understand which ELD device would fit your needs by recording accurate and usable data and would simultaneously fulfill the FMCSA requirements.
It is not uncommon to hear of ELD companies shutting down because of poor business models and failure to comply with the FMCSA regulations. The first step is to ensure that the logging devices you are considering are on the FMCSA's list of registered ELDs. Electronic logging devices must be self-certified and registered according to the requirements of the ELD mandate.
When you choose a logging device, you're also choosing a business partner. Therefore, evaluating the ELD manufacturer or provider is just as important as reading the technical specifications. Here are some things you should consider before choosing an ELD provider:
Years in business
Number of customers and customer references
Number of employees and engineers
Solution partners
Security policies
Software package coming with devices
customer support
User-friendliness of the mobile app
A safe ELD purchase would be from an established manufacturer who has successfully been in business for a number of years. Good reviews and recommendations from customers is an important indicator of your potential product satisfaction and the service provided by the manufacturer. If you have a fleet of vehicles and are looking to get ELDs installed in all of them, then contacting a manufacturer for a custom quote could be a viable option that could save you some money.
So, who is exempt from the ELD mandate?
Generally, the mandate applies to almost all CMV drivers in the country—which translates to about 3.5 million commercial drivers. While all drivers who maintain Record of Duty Status (RODS) are required to have an ELD in their vehicles, there are exceptions to this rule.
Some of the cases that are exempt from the ELD mandate include:
Drivers of vehicles manufactured before 2000. This cutoff was put in place because most vehicles manufactured prior to 2000 do not have an Engine Control Module (ECM). An engine control module provides the ELDs with the statistics it records and is a necessary requirement to use an ELD. For drivers considering switching their engines to an older model, the 2000 threshold is based only on the truck's manufacturing date, not the engine's. The manufacturing date is easily found by using the last 4 digits of your truck's VIN (Vehicle Identification Number).
Drivers who operate under the short-haul exceptions may continue using timecards; they are not required to keep Driver's Records of Duty (RODS) and will not be required to use ELDs. If you are a short-haul driver, but you exceed the driving limits put in place by the FMCSA, then you are required to maintain RODS.
Drivers who use paper Driver's Records of Duty (RODS) for not more than 8 days out of every 30-day period. A 30-day period need not necessarily refer to a month. As such, a period between July 20 and August 20 would constitute 30 days. Furthermore, any driver (including short-haul drivers) who uses paper RODS for more than 8 days within 30 days is required to use an ELD.
Drivers who conduct drive-away-tow-away operations, in which the vehicle being driven is the commodity being delivered. If you're a drive-away-tow-away operator, then you are not required to use an ELD irrespective of the above conditions.
This may sound rather simple and straightforward, but some drivers do not know exactly what the 8-day exception stipulates. To help you gain a better understanding of this exemption, here are some of the points you should consider:
The 30-day period limitation does not necessarily refer to a month. As such a period between July 20 and August 20 would constitute a 30-day period.
Whenever short-haul drivers drive more than they are allowed to by the short-haul limitation or just do not qualify for the short-haul exception, they are required to maintain RODS. This is often done using paper logs. If such a driver was to do this for more than 8 days within a span of 30 days, he or she is required to use an ELD.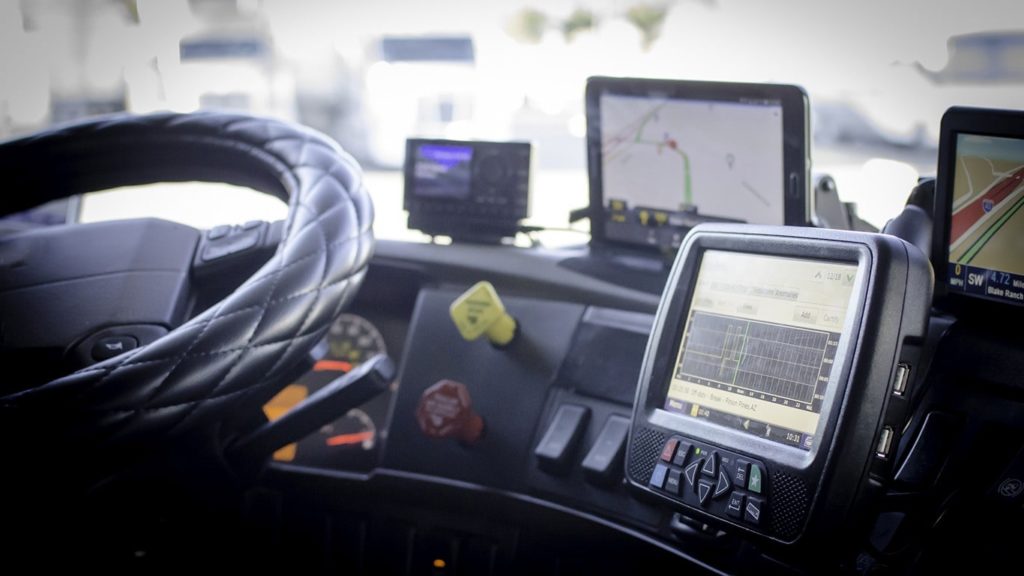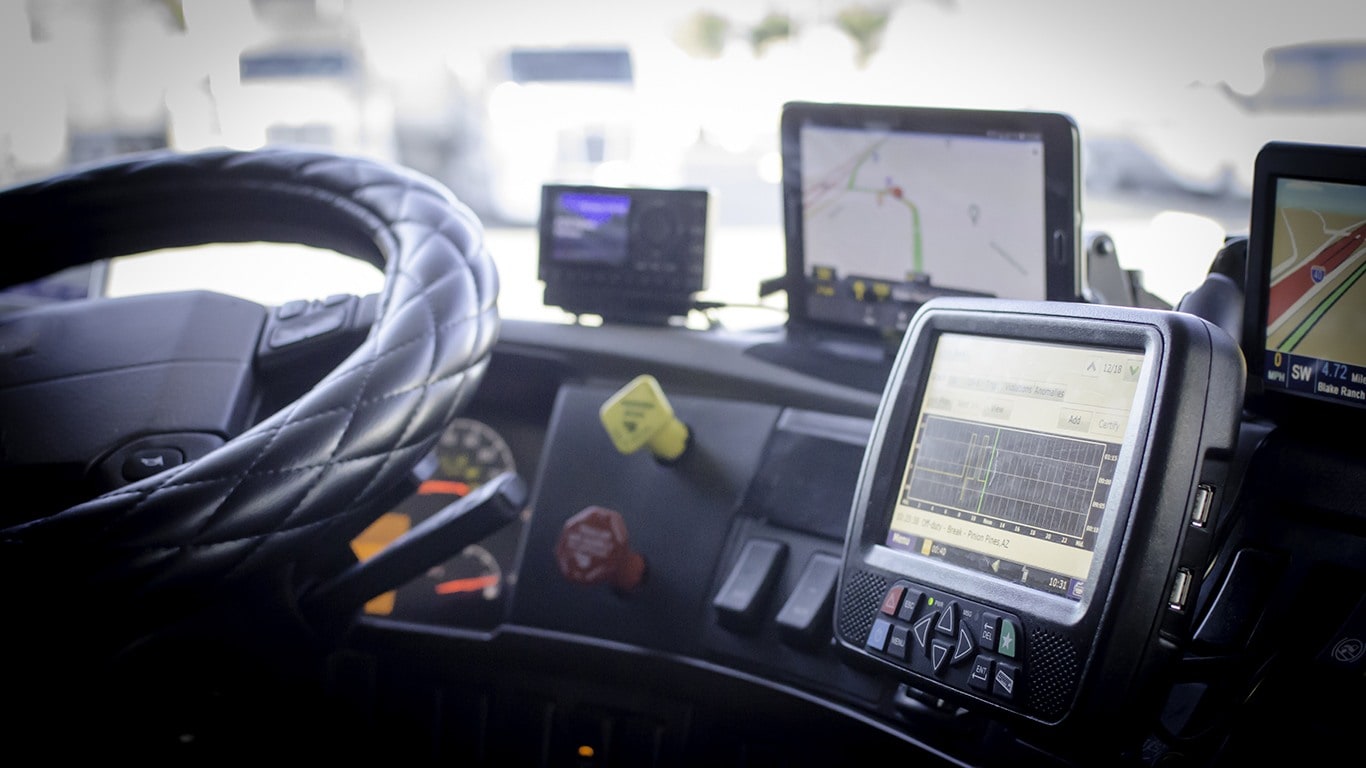 What About The Grandfather Clause?
The ELD mandate included a 'Grandfather Clause' for drivers and commercial vehicle owners who already had an Automatic On-Board Recording Device (AOBRD) installed in their vehicles. The grandfather clause only applied to AOBRDs established before the enactment of the ELD Mandate.
So, if you had AOBRD installed in your vehicle before December 18, 2017, there is a provision in the ELD mandate that allowed you up to 2 years to install an ELD. The AOBRD that was installed in your vehicle must comply with the criteria and requirements stipulated by the FMCSA in 49 CFR 395.15 for it to be eligible for this extension.
With this clause in place, drivers were allowed to use the AOBRDs up to December 16, 2019, without any penalties or repercussions.  Any AOBRD installed after December 18, 2017, would not qualify for this extension. Since we are past this December 16, 2019 deadline, the grandfather clause is no longer applicable to any current vehicles with AOBRDs installed.
Currently, since we are past the grandfather clause's extension deadline, it does not make any sense to install an AOBRD in your vehicle now; the clause was only meant for vehicles that had AOBRDs installed before the December 18, 2017 mandate deadline
ELD Rule Violation
As of April 1, 2018, violations related to Electronic Logging Device (ELD) regulations found during roadside inspections are being used in CSA's Safety Measurement System. These violations are not being applied retroactively; violations recorded prior to April 1, 2018, will not be counted in SMS.
Fines for ELD violations could range from $1,000 to $10,000. According to the North American Transportation Association, a failure to comply with 395.8A (No record of duty status) has an average fine of $2,867. Additionally, non-exempt drivers are placed out-of-service if they don't have a compliant ELD solution, and they cannot be dispatched on their next trip until they are compliant.
Every violation is provided with a severity weight (from 1 to 10) with the highest severity for an ELD-related violation being 7. A higher severity weight would imply larger penalties and higher repercussions. The 395.11G — "a failure to provide supporting documents in the driver's possession upon request" — carries the highest violation points in the SMS (7 out of 10).
There are multiple smaller violations with less severity (a weight of 1 out of 10), e.g., failing to make annotations, failing to manually add location description, failing to maintain an ELD instruction sheet, failing to maintain an ELD user manual, etc. Although these violations do not affect your SMS score as much as the others, they definitely should not be neglected as many of them are present to ensure the driver's safety and compliance.  You can read more about ELD-related violations on the FMCSA SMS website.
How has the ELD Mandate impacted trucking?
A recent study (Scott, Alex & Balthrop, Andrew & Miller, Jason. (2019). Did the Electronic Logging Device Mandate Reduce Accidents?.) conducted by researchers from Northeastern University, University of Arkansas, and Michigan State University looked at the data provided by the FMCSA for driver inspections between January 2017 and September 2018. Furthermore, the study also looked at the crash statistics provided by the FMCSA.
The study reported that the mandate increased HOS compliance, with the percentage of inspections with an intentional violation dropping from 6.0% before the mandate to 3.8% during a light enforcement period (a 36.7% reduction) and further to 2.9% during a strict enforcement period (a 51.7% reduction). The percentage of inspections with an HOS violation for independent owner-operators (i.e., drivers who operate as a single-truck firm) fell from 10.7% to 8.0% to 6.0% for the three respective enforcement periods (a 43.9% reduction overall), whereas the same percentages were 0.85%, 0.89%, and 0.75% for large asset-based carriers. While the study reported an increase in overall road safety, it also reported that there isn't any reduction in accidents or truck-related crashes.
Shown at the top of this post is an infographic that summarizes the results provided in the study and provides other statistics.
Should the ELD rule be reversed?
The Republican administration has often been vocal about being anti-regulation and reducing the restrictions placed on the people and corporations. While this helps new businesses and increases competition, it need not be truly beneficial to the hard-working employees of a corporation. With the ELD mandate, the FMCSA is trying to improve driver work conditions.
Paper logs were easily manipulated and tampered with by freight corporations and trucking companies. Drivers were expected to work overtime and do long hours to make a decent living. The ELD rule attempts to enforce the work hour and distance restrictions on drivers to ensure their health and work conditions.
But in reality, the ELD mandate could be negatively impacting truck drivers. This is because while the driver's work hours have reduced, their pay has not increased. Drivers can no longer work overtime to earn more; Corporations do not want to increase the drivers' pay.
While the intentions behind the ELD rule are noble, it can only improve the lives of drivers if the drivers are paid more per hour.
Will the ELD mandate be delayed again?
The short answer is NO.
The ELD mandate was delayed multiple times in the past. The regulation on ELDs was passed on February 16, 2016. The law mandated that all ELD requirements on trucks and other CMV's must be fulfilled by December 18, 2017. Many organizations and freight corporations pushed for an extension to the ELD deadline, asking for anywhere between 90 days to a year. Unfortunately, all requests for such extensions were dismissed by the House of Representatives. The only remission provided to truck drivers and freight companies was that for vehicles already fitted with AORBDs, the units should either be replaced or modified by December 16, 2019.
Since we are past all deadlines, the ELD rule is in full effect now with serious penalties for non-compliance. There cannot be any further delay in the enforcement of the law. So, if you're a truck driver considering switching to an ELD, we implore you to do it as soon as possible to avoid further penalties.
Paper vs. electronic logs
Traditionally, drivers were required to manually fill out hours of service (HOS) and records of duty status (RODS) forms to make sure they complied with the FMCSA safety regulations. Paper logs add hours of extra manual labor and expenditure to freight companies that are required to compile and manage these logs. Furthermore, these paper forms were hard to regulate and were prone to tampering and falsifying by drivers.
None of those mentioned above shortcomings exists for electronic logging devices (ELD). The FMCSA requires that all ELD systems be tamper-proof, making it impossible for drivers or companies to falsify driver hours. The ELD mandate would save thousands of hours of labor and cost for freight companies.
Furthermore, ELDs also provide drivers with additional features like reminders to take breaks or a fully functioning GPS. ELDs are also available with a mute function, allowing drivers some peace during their rest hours and breaks. ELDs are designed to be non-disruptive and improve the RODS system.
Ready to Get an ELD Device?
To conclude, the FMCSA mandate that came to effect on December 18, 2017, requires commercial vehicle drivers to log their Hours of Service (HOS) using ELDs. There are some exceptions to vehicles requiring ELDs, most notably vehicles manufactured before 2000. If you had an AOBRD installed before December 18, 2017, then the grandfather clause allowed drivers a two-year extension until December 16, 2019, to install ELDs in their vehicles. Since we are past this deadline, if you are a driver that falls into the categories that require ELDs by the ELD rule, it is imperative that you install an ELD in your commercial vehicle as soon as possible to avoid any penalties or fines.
Since its enactment, this mandate has increased road safety considerably and has drastically improved driver work conditions.  However, some drivers and owners are still unaware of ELDs, the mandate, and their implications. This article has covered almost everything you need to know about the ELD rule and why it's crucial to have a certified ELD installed in your commercial vehicle.
We know there are a ton of options for ELDs out there, so we have gone through the effort to identify what we believe are the best ELDs for your business.
If you fall within the provisions of the grandfather clause, you only have two more years from December 18, 2017, to install the right ELD in your vehicle.