If you're reading these lines, you are probably interested in buying an ELD device, such as the Garmin ELD, and become compliant with the ELD mandate.
Perhaps you're in search of a new ELD device? Or maybe you want to replace an existing device? Either way, you should aim to choose the best eld device that suits your needs.
There is a pretty big selection of ELD devices on the market. With these technologically advanced devices, you can thoroughly track and manage your time and miles driven for IFTA, IRP, and HOS.
They also take care of filing requirements for truckers and much more. That way, ELD devices make driving experience easier and help drivers stay compliant anywhere they go.
In this review, we will check out Garmin ELD reviews and see why you should consider this no monthly fee device.
Ready? Let's dig in!
Garmin ELD Review – Company History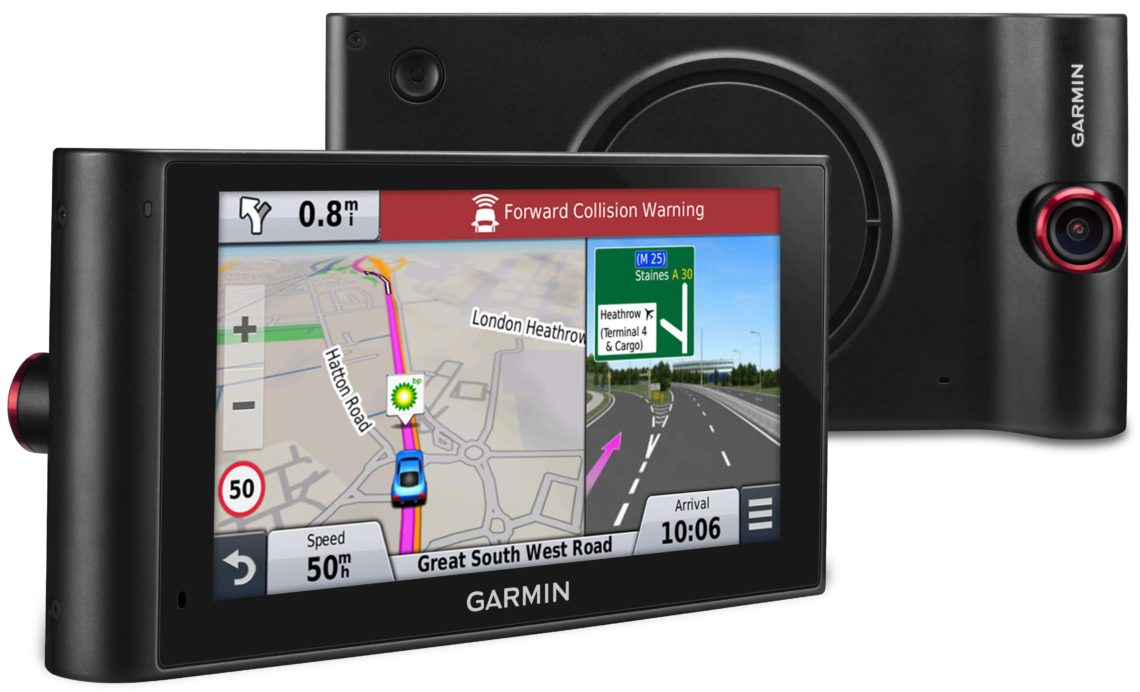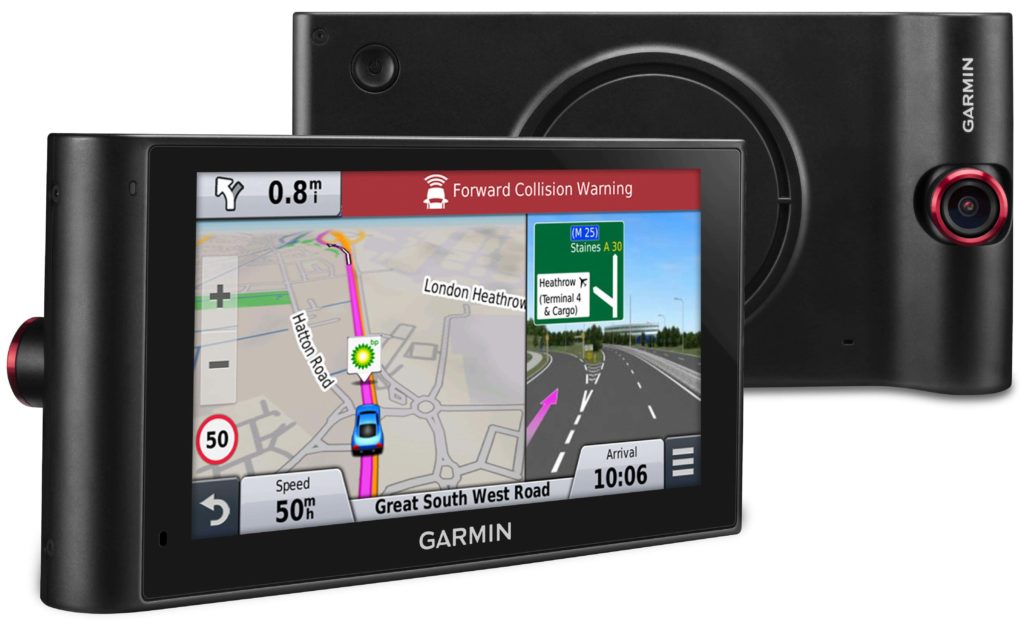 It is a good idea to find out more about a manufacturer and check its industry experience before grabbing an ELD. There are a lot of fly-by-night companies these days. Steer clear of them.
Go for a company that has a rich experience with truckers. They've designed ELD solutions with drivers and their needs in mind. The same goes for Garmin.
Garmin Ltd. is an American technology company founded in Lenexa, Kansas in 1989. The company specializes in GPS technology. They had sold more than 3 million GPS devices by 2000.
Aside from the automotive industry, Garmin provides a wide variety of GPS devices for marine, aviation, fitness, and outdoor activities. This company has also been producing activity trackers and smartwatches.
With over 11,500 associates as well as 60 offices across the globe, they bring wearable and GPS navigation technology to different markets. The numbers speak for themselves.  Now that you know more about the manufacturer, let's delve into the features and facts to discover what you may get for your money with the Garmin eLog.
What is Garmin eLog?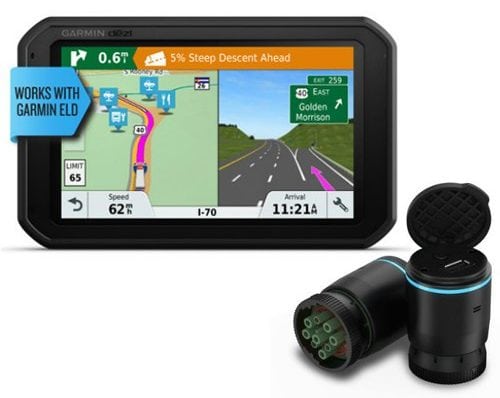 The Garmin eLog is a stand-alone electronic logging device that ensures complies with FMCSA ELD Mandate through HOS recording. This fleet compliance solution is ready right out of the box.
It supports 6-pin J1708 and 9-pin J1939 diagnostic ports so as to fit just about any semi-truck. To get your compliance solution completed and begin to record your information, you should download the Garmin eLog application to a compatible smartphone.
Aside from recording driving time, Garmin eLog provides easy access to set or change driver duty status. It also enables you to see remaining driving hours by day/week. No need to worry about your records.
They are stored securely on your smartphone so that you can access them easily for inspection via the FMCSA Web Services (over Bluetooth) or USB port of the device.
Garmin ELD Features & Components
Remember that the Garmin ELD is not meant to be a state-of-the-art product, but a simple logging device that helps drivers to comply with FMCSA ELD mandate. Therefore, do not expect to get an e-log device packed with a number of features.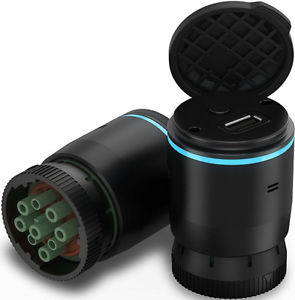 These are the main components of the Garmin eLog device:
Rubber cap – By lifting this cap, you reveal the USB port and pairing button.
Pairing button – By holding this button, you activate pairing mode.
USB port – It lets you transfer files to your storage device.
Lock ring – It ensures that the device is secured to the adapter cable or vehicle diagnostic port.
Light ring – This ring will illuminate light blue as long as the device receives power. It will flash dark blue when switching to pairing mode. The dark blue will be illuminated when you connect to your device through Bluetooth. The green light indicates that USB transfer is ready. It will flash red when detecting an error.
Installating the Garmin ELD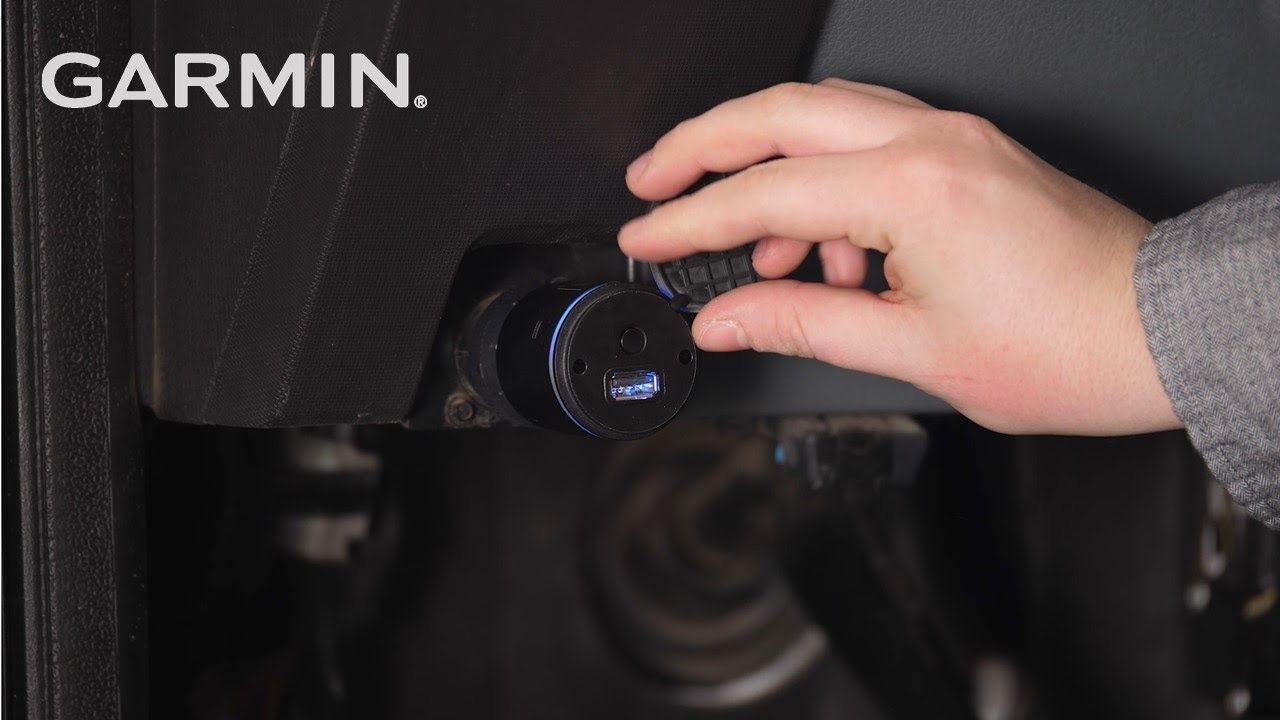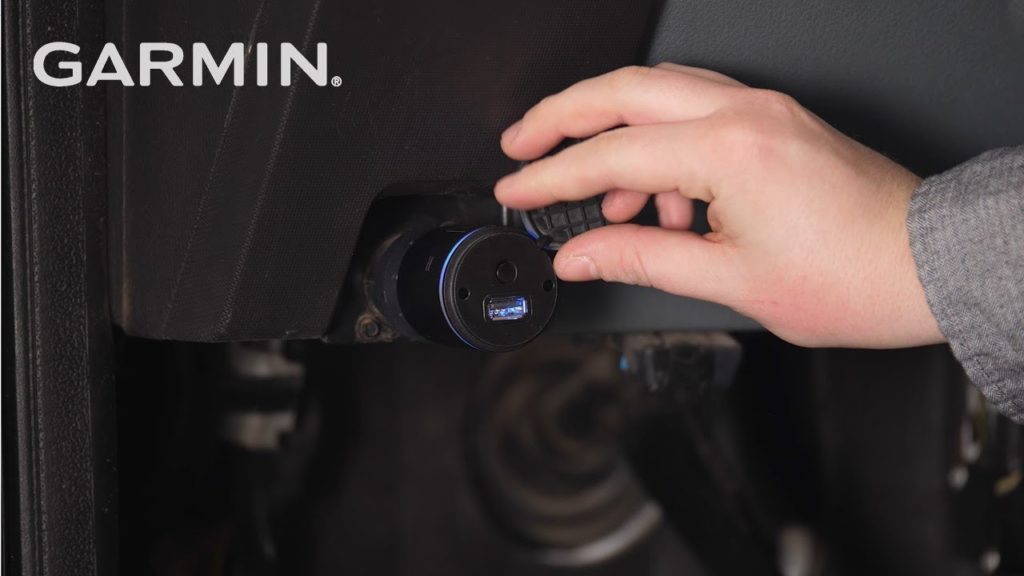 One of the best things about this product is that it is ready to use right out of the box. This e-log is designed to fit almost any truck without a hitch. Yet, there are some things you should take into account when installing the device in your vehicle.
Be sure to install this electronic logging device securely to prevent it from interfering with the operating controls of your vehicle like the foot pedals. Not only does it can impede driving performance but also result in a collision sometimes.
The device should be connected to a diagnostic port which location may vary in different vehicles. There are two options:
Installation in a J1939 Port — Turn off your vehicle before installing the device. Then connect it to the nine-pin diagnostic port on your vehicle so that the lock ring arrow is aligned with the channel on the diagnostic port. At last, you need to lock the foregoing ring into the J1939 diagnostic port by turning it clockwise.
Installation in a J1708 Port — First things first, turn off your vehicle before doing anything else. Connect the e-log to the nine-pin side of the adapter cable; the arrow on the lock ring should be aligned with the channel on the adapter cable. Turn the lock ring of the device clockwise to make it lock into the adapter cable. Then put the six-pin side of the adapter cable into the J1708 port. By turning the lock ring clockwise, you will lock it into the vehicle port.
Note: Garmin eLog compliant device isn't compatible with vehicles that use the OBD2 protocol. Volvo trucks that feature a 16 pin J1962 engine configuration require a 16 pin to 9 pin adapter cable.
Get FREE ELD Device Quotes
Setting Up The Garmin eLog Adapter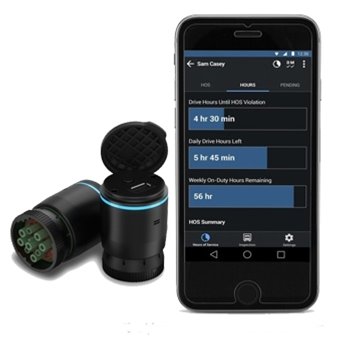 Once you have installed the device, you will need to set up the Garmin eLog adapter. Actually, you should pair your adapter with the Garmin eLog app. Otherwise, the device will have limited functionality and you won't be compliant with the ELD mandate.
Choose any of the following two options:
Get the Garmin eLog app from the app store on your smartphone; make sure your mobile device is compatible.
Open the Garmin eLog app on a compatible Dezl android device. That will allow you to view HOS information, change duty statuses, and more.
There will be instructions in the app you should follow to configure and set up the Garmin eLog system, as well as driver profiles and administrator account.
Garmin eLog App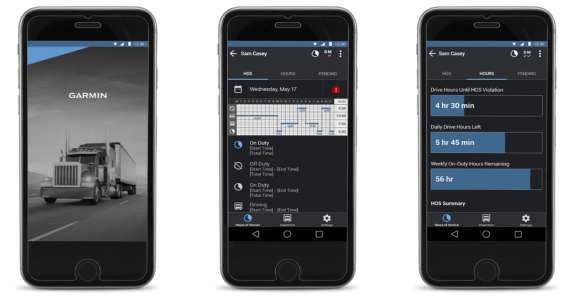 As mentioned above, you must download and install the Garmin eLog app to start recording your driving information. Make sure to pair this application with your Garmin eLog compliant ELD.
It allows for safe recording and does not submit your personal information unless you decide to share data on your own via the ELD USB port.
All ELD records are securely stored on your smartphone (it requires Bluetooth and GPS-enabled phone, sold separately). The records are stored locally, meaning they will not end up in the cloud. That can be a problem when stopping at places with no cell phone towers around.
The Garmin eLog App is compatible with both Android and iPhone smartphones. All you need to do is download the app (it is free) to a tablet or a compatible smartphone to get your compliance solution completed.
Some of Garmin's GPS Devices Have eLog Capabilities
Another option to complete the ELD solution is to go with Garmin dēzl truck navigators. Garmin ELD works with quite a few dēzl GPS navigators, including the dēzlCam 785, dēzl 780, and dēzl 580. Since the vast majority of these navigators come with the pre-installed app, a mobile device or tablet is not required at all.
HOS information and duty status can be viewed directly on the navigator display. It should be noted that there are some exceptions when it comes to dēzl navigators which require either tablet or smartphone to see remaining hours.
Once transferred to your smartphone, you will be able to view your records anytime you want. It's quite easy to retrieve records for roadside inspection when needed with USB flash drive.
With the use of this app, the Garmin eLog accurately tracks and records driving data. Through Garmin eLog app, you'll be able to keep track of On-Duty driving hours (till you reach the daily HOS limitation) and quickly see how many daily or weekly drive hours are left.
As a matter of fact, the app lets you view remaining hours and thus help you avoid HOS violations.
These things are very important to truck drivers, so it is helpful to have them under complete control while driving. They allow fleets to manage multiple shipments and trailers during the workday.
Ease of Use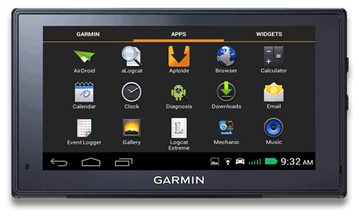 Although the manufacturer claims that the Garmin ELD is easy to use and set up, it is challenging for most people to figure out the operation and logistics of this device. So, let's point out to some difficulties and problems you may encounter during use.
First, bear in mind that this device doesn't change the duty automatically unless you use on-duty driving status. You may have a hard time remembering to log out of driving all the while. It will often catch you off guard even when the truck stops and the engine doesn't run.
For example, when you stop at a fuel pump in order to go out and pay. The "Driving" status starts working immediately when rolling ahead just a couple of feet, i.e., it switches to driving as soon as you turn the engine on. Note that it's not possible to edit it at all if the device records driving, even if it's an error.
Driver Feedback
Some drivers have experienced problems with "Non-Compliant" status. In fact, the max hours of driving may pop up after only 10 hours, so you'll have a tough time explaining why that happened.
Likewise, it's prone to add extra mileage out of nowhere. So don't be surprised if you notice extra miles on your odometer report.
Apart from that, it's a bit complicated to sync to a different tablet/phone. That could be an issue when you have a lot of people who're trying to get connected on their own devices. That's because this is meant to be connected to just one Bluetooth device at a time.
All these issues aside, the Garmin eLog is a good product for the price. The device itself is not difficult to use, but it may take some time for you to get used to it.
There are a few simple actions you need to complete every time you drive the vehicle to make sure your HOS info is correctly recorded. With that said, you should:
Put the Garmin eLog adapter into a diagnostic port.
Log in via Garmin eLog app.
Turn on the engine of your vehicle.
Change your duty status before you start to drive.
Log out when you stop driving.
At any time, it's possible to switch between any of active drivers when driving in a team. You can do it by selecting the icon beside someone's name registered as the active driver. Before setting as the active driver, you must log in to the Garmin eLog app.
Daily Operation Guidelines
There are certain guidelines you should follow when using this eLog system. Thus, make sure:
The device that hosts the Garmin app is mounted securely in your vehicle and you clearly see the screen while seating.
Location services and Bluetooth wireless technology are enabled on your device while you're using the Garmin adapter.
The Garmin eLog application is running before you start the vehicle.
Log in to the aforesaid app before turning on the engine and log out after turning off the engine each workday.
Claim and review all the logs recorded for unidentified drivers.
At the end of every workday, get your records certified and submitted to your motor carrier.
ELD Mandate Compliance & ELD Capabilities
ELD mandate compliance is something that concerns many truck drivers in the US. Don't worry. With Garmin eLog, you are in compliance all the time. It is an FMCSA-registered device that comes with ELD capabilities.
The Garmin eLog is a solution that ensures your hours of service (HOS) recording complies with ELD mandate.
Benefits – Why Should You Opt For Garmin eLog?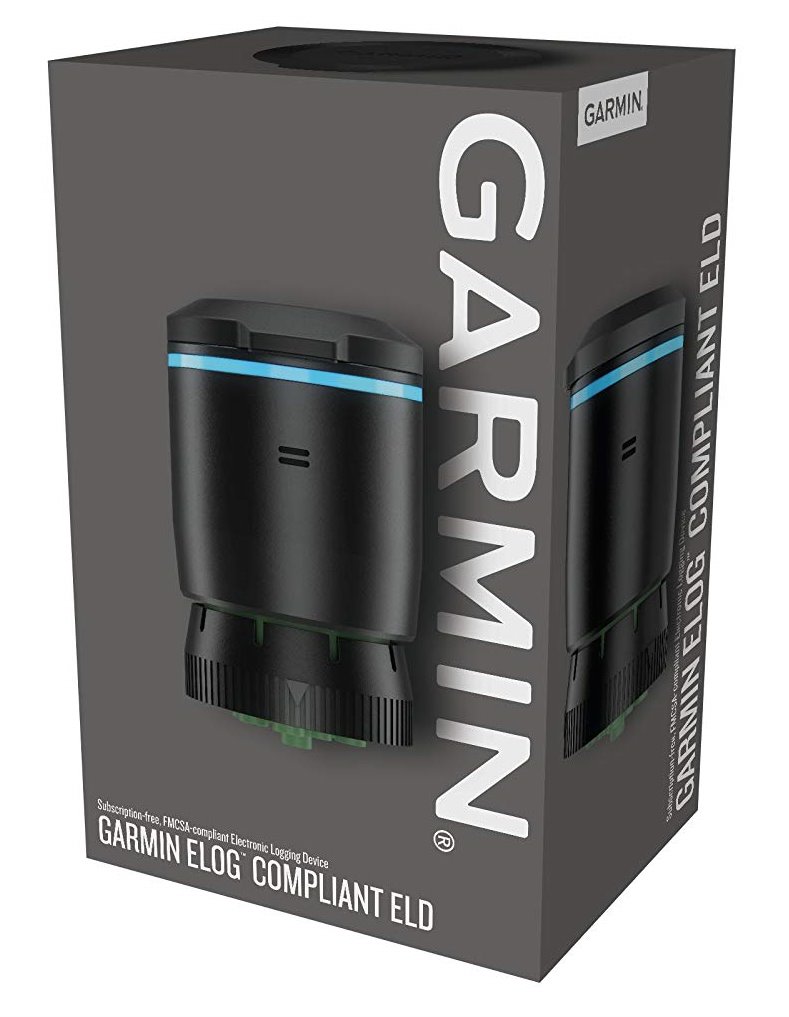 Before buying a device or product, you should have a good reason to choose it. The same holds true for electronic logging devices.
So, why should you choose the Garmin eLog? Simply because this device offers a lot of benefits.
Some of the most important benefits are as follows:
You're in compliance with the Garmin eLog Compliant ELD, as your HOS records comply with FMCSA ELD mandate;
This is a stand-alone device that can be used right out of the box;
It fits most semi-trucks due to the fact that it supports 6-pin J1708 and 9-pin J1939 diagnostic ports;
Your ELD records will be safely stored on your smartphone and ready for inspection;
Easy access to driver duty status;
Simple setup;
Simple one-time purchase, no subscription fees.
Best Suited For – Who Should Use It?
The Garmin eLog is an FMCSA-registered product aimed at truckers and owner-operators and fleet owners who want or need to keep track of Hours of Service (HOS).
Not only are they navigating by means of this device, but they're also staying alert to their HOS all the time. That makes the Garmin eLog an excellent option for truck drivers seeking a simple yet complete compliance solution.
Cost & Fees
This is a one-time purchase, meaning there are no subscription fees. That makes the Garmin ELD an appealing, cost-effective solution for fleets. After purchase, you just need to install the device and keep driving. You'll not have any ongoing costs or subscription fees.
By the way, the device is priced competitively and affordable for most people.
Benefits & Drawbacks of the Garmin ELD
Pros
The FMCSA-registered electronic logging device
Designed as a stand-alone device
Ready right out of the box
Simple to set up and use
It fits most trucks
No subscription fees or ongoing costs
Cons
The Garmin ELog is inclined to automatically place you on "Driving" when you start driving after a little break
You may encounter a problem when connecting the GPS to ELD adaptor; likewise, it may lose signal with the adapter sometimes
Not very reliable
Ready to Use Garmin ELD For Your Trucking Operation?
The Garmin eLog is surely not in the same league with top-notch electronic logging devices, but it still ensures complies with FMCSA ELD mandate.
Keep in mind that you must download and install the Garmin eLog app to a compatible smartphone to complete your compliance solution. This app is available for both iPhone and Android devices. It requires Bluetooth and GPS-enabled phone though.
Although this stand-alone device has a bit tricky software and is prone to lose connection to the cell phone, it still features many attractive things. First of all, it's affordably priced and there are no subscription fees.
This e-log device is ready right out of the box and it fits just about any semi-truck. The records are stored securely on a smartphone and can be easily accessed for inspection.
If you are searching for a budget-friendly electronic logging device that is primarily intended for HOS recording, the Garmin eLog is a good choice. It will help you see remaining hours by day or week while driving, and help you remain complaint with ELD regulations at all times.