Last updated on March 9th, 2023 at 07:53 am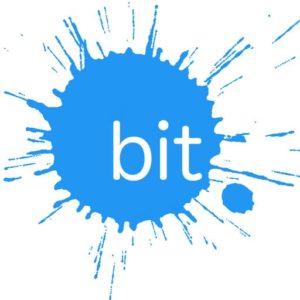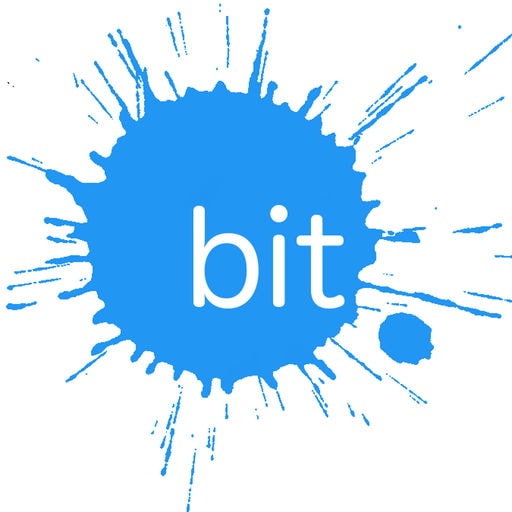 If you have not yet installed an FMCSA approved electronic logging device (ELD) in your truck, consider Blue Ink BIT ELD. If you are looking for simplicity in terms of design and functionality or just affordability, this Blue Ink eld is a great choice to manage the fleet of your trucks.
A considerable number of small fleets and owner-operators have expressed their concern with the currently high ELD process in the country.  The main problem for such drivers is the relatively high monthly fees charged by most of the leading ELD providers.
However, you do not have to incur these hefty fees for you to comply with FMCSA ELD regulations. In such a case, you should consider buying the leading ELD compliance devices that are compliant with the mandate and comparatively affordable with a small monthly fee.
The Blue Ink BIT ELD, powered by blue ink technology, is an affordable ELD device to buy and does not require you to pay any monthly fees. However, this electronic logging device (ELD) is not preferred by thousands of truck drivers and owners just because of its affordability.
This product has a horde of features and benefits to offer, as you will learn throughout this review.
Blue Ink BIT ELD Review 2023 – Overview & Pricing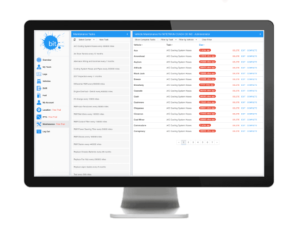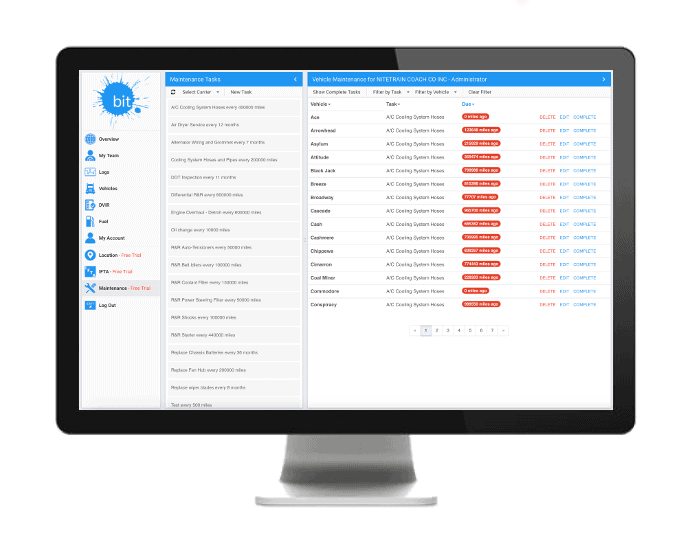 The Blue Ink BIT ELD device is offered by Blue Ink Technologies and happens to be one of the most affordable ELD mandate compliance devices available today. Essentially, the manufacturer only requires you to pay an affordable upfront cost, about $295.
For this one-time cost, you will get the Blue Ink Bit ELD hardware and access to Blue Ink Tech ELD portal. The Blue Ink BIT ELD Mobile App that should be used with the hardware is free to download on both Google Play Store and Apple App Store.
Other than the initial hardware price, you will not be required to pay anything else—ever. The Blue Ink ELD hardware itself is designed to offer enhanced compatibility and reliable performance. Additionally, the product has all the basic features that you will need for FMCSA's ELD mandate compliance in your truck.
In accordance with FMCSA requirements, this device is meant to collect such data as:
Vehicle Identification Number (VIN)
Engine hours
Odometer mileage
In-motion status
Engine ON/OFF status
Owing to its simplistic design, this electronic logging device (ELD) only offers the basic FMCSA mandate compliance features.
How the Blue Ink Bit ELD Device Works?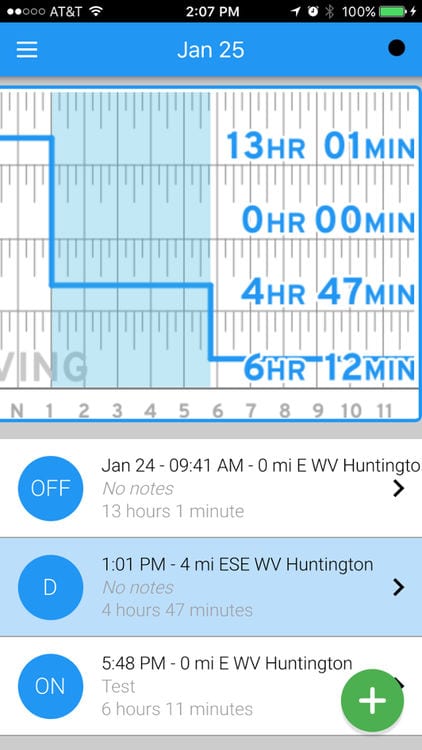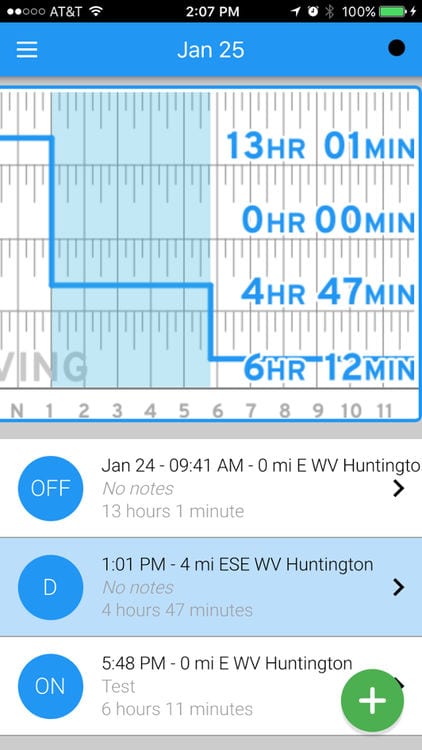 The Blue Ink BIT ELD device is one of the most popular ELD devices among truck drivers and owners in the country.  This may be attributed to the effectiveness of the blue ink tech ELD as well as its remarkable affordability.
Unlike many other BYOD ELDs available today, you will find the Blue Ink BIT ELD relatively easy to install and operate. With regards to compliance issues, these are the main functionalities of this device:
In-motion and Engine On/Off Status
This functionality of the device is mainly used to automatically record important events in the vehicle the device is installed. In this regard, the device will automatically add a record to the ELD logs whenever the engine is turned on or off.
For enhanced convenience and accuracy of your logs, this device will automatically change your duty status to "Driving" whenever the vehicle exceeds a speed of 5 mph.
If you stop the truck and fail to change the duty status manually, the device will change it automatically, after 6 minutes, to On Duty Not Driving.
This being the case, you do not need to change your Duty Status every now and then. The ELD device will do that for you.
Vehicle Identification Number (VIN)
This functionality is meant to associate a driver's driving records with the vehicle he or she is driving at any given time. If you moved your Blue Ink BIT ELD device to a different vehicle, it will read the new VIN. In such a case, the ELD will automatically use the new VIN in your logs.
Engine hour and Odometer readings collected by the device are used to automatically fill the relevant fields in your driver logs. Under normal circumstances, your records will be collected and uploaded to the Blue Ink BIT App on your tablet or Smartphone for storage.
While this is the case, the ELD device is equipped with internal memory. This memory is used to store events and logs whenever the device is not connected to the BIT ELD App. In such a case, the recorded data is associated with the "Unidentified Driver" account.
Blue Ink Technology BIT Pricing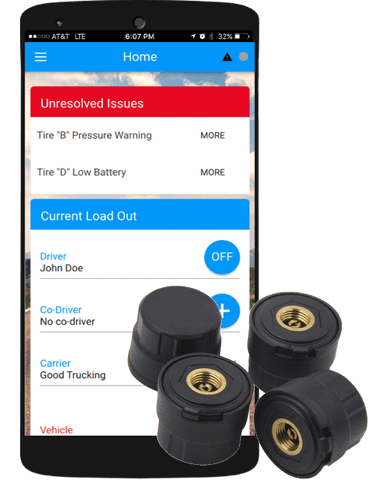 As mentioned earlier in this review, affordability is one of the aspects of this product that is loved by the truck drivers and owners. In this regard, the ELD provider only requires you to pay an upfront cost for the hardware. In order to get the installation hardware, you need to pay a one-time cost of $295.
Having paid the initial cost, you will not be required any monthly fees to use the features and tools offered by this ELD. With this ELD provider, you will never incur any hidden costs when buying your BLUE INK BIT ELD device.
For enhanced compatibility, the manufacturer offers different connection cables for the device. In this regard, you need to choose the right connector (Either 9 pins or 6 pins) during purchase. The right connector depends on the type of diagnostic port you have in your vehicle.
If you would like to have an adapter splitter or have an OBD-II connection in your vehicle, you will be required to buy the appropriate connector separately. This connector is not sold with the ELD hardware. As such, you need to pay an additional $40 for this connector.
With this connector in place, your mechanic will be able to plug a diagnostic monitor into your vehicle without having to unplug the ELD. Such aspects make the Blue Ink BIT ELD versatile and compatible with almost all truck makes and models in use today, thus giving them the ease to record their HOS logs.
The Main Blue Ink BIT ELD Features
While the Blue Ink BIT ELD device hardware comes at a cost, the BIT ELD App and Web Portal/Dashboard by this provider are free to use. Any of the drivers and fleet managers who are already using this ELD solution will tell you that it is relatively easy to use.
For instance, the unit allows you to easily change your Duty Status. Similarly, you will find it rather easy to certify your logs every day. In this regard, you are only required to click to certify your logs.
With the BIT App installed on your mobile device, you will have access to a comprehensive dashboard that is renowned for its enhanced ease of use.
From this dashboard, you can easily tell the number of driving hours you still have for the day. Having been built to work with different cycle rules, this device shows you the cycle times as well as your current shift status.
This efficiency and enhanced ease of use of the Blue Ink BIT ELD may be attributed to its unique set of features and an easy-to-use interface. Discussed below are some of the important features you should expect to get from this device.
1. Robust and Easy to Install Hardware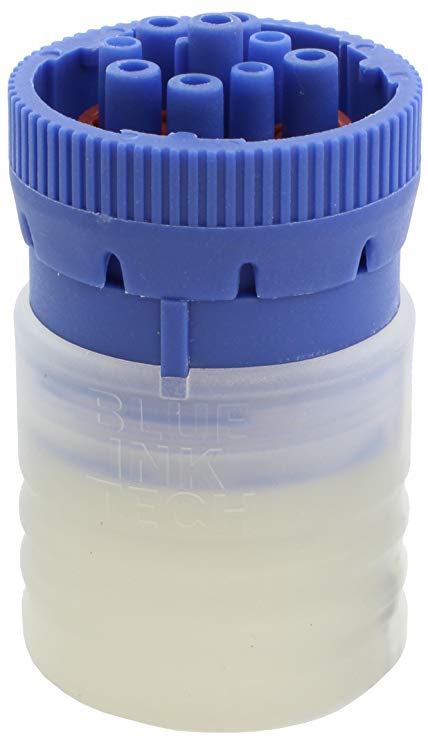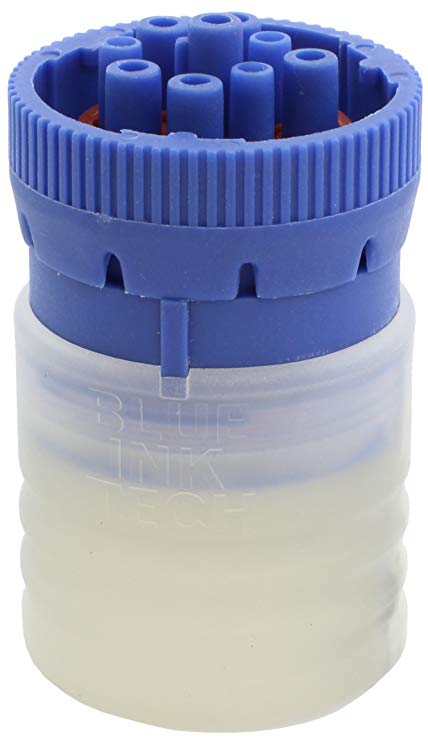 Despite its affordability, you will find the Blue Ink Bit ELD device quite robust and easy to install. The Blue Ink device itself is designed to be usable on almost any commercial vehicle.
In this regard, the product comes with either a 6 pin or a 9 pin connector for the eld adapters; depending on the type of diagnostic port you have in your vehicle.
Additionally, the hardware by this provider features a sturdy construction for enhanced durability. You will also be amazed by how easy this hardware is easy to install in your vehicle.
As a matter of fact, you can unplug it and install it in a different vehicle in a matter of minutes; whenever you are changing vehicles.
With the Blue Ink BIT ELD, you do not need to pay a professional to install the device in your vehicle. To install this product, you should just plug the ELD onto the diagnostic port in your vehicle using the right connector cable. This should take you a few minutes, if not seconds.
With the ELD connected to the diagnostic port, you should download and install the Blue Ink BIT Mobile App into your tablet or Smartphone. Depending on the type of mobile device you are using, you can download this App from Google Play Store or Apple App Store.
You should then tether the ELD device to the Mobile App wirelessly. This may be accomplished using Bluetooth.
2. BIT ELD App Features and Capabilities
The electronic logging device mobile app by Blue Ink Tech is one of the most preferred No monthly fee ELD Apps today. for any phone or tablet. This app is relatively easy to use and is packed with an array of features for FMCSA ELD mandate compliance.
With this app installed on your phone or tablet and connected to the ELD device in your vehicle, you and your driver will be able to keep track of your hours of service (HOS).
You will also like the fact that the HOS logs are fully editable on the phone or tablet. According to thousands of drivers who are already using this App, the App helps them avoid HOS violations and unnecessary tickets by providing all the relevant data at their fingertips.
This Blue Ink App was primarily designed to help drivers collect and store the necessary vehicle data for DOT and FMCSA ELD compliance.
However, this app helps you accomplish an array of other important tasks, including:
Makes your vehicle compliant with FMCSA mandate requirements
Makes daily inspections of the vehicle easy
Allows you to edit, view, and even certify your HOS logs
Makes it possible for you to share your logs via email
Displays the number of driving hours you still have left at any given time
Makes it easy for you to change your duty status
Allows you to manage miles driven for IFTA reporting
Alerts you whenever you are approaching the required breaks or overages
Give you in-App fault codes on potential engine problems based on diagnostic data.
3. Blue Ink BIT Web Portal Features and Capabilities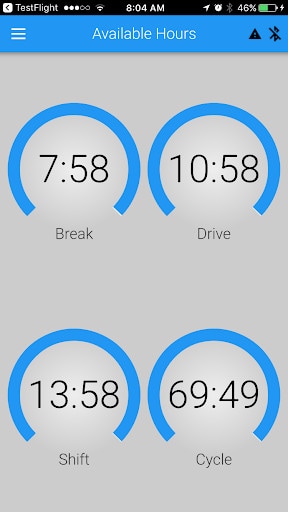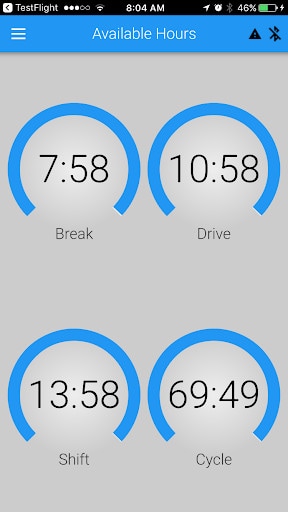 As you may be aware, this Blue Ink Bit ELD system is best suited for owner-operators and small fleets. As such, it comes with an array of back-office tools and capabilities that are specifically meant for fleet management.
The BlueInkTech. com web portal for instance is user-friendly and has many features that are beneficial to drivers as well as fleet managers. It provides you all the data you need to manage your driver and fleet-related data at an affordable monthly fee right from your phone or tablet.
If you are a driver, this portal can help you accomplish such tasks as:
Perform daily inspections of the vehicle
Keep track of the driving hours you still have left, thus ensuring compliance with HOS
Access your driving logs collected by the ELD device
Additionally, this portal also has an array of tools and features that are beneficial to fleet managers and dispatchers in small fleets.
As a fleet manager or dispatcher in your fleet, you may use this online portal to:
View route histories for different vehicles in your fleet
View logs for all the drives in the fleet
Get notifications on potential violations by the various drivers in your fleet.
As a fleet manager, this portal gives you an opportunity to be proactive with vehicle maintenance in your fleet. In this regard, you can easily get fault codes, DVIRs, and maintenance schedules of the various vehicles from this Blue portal.
Our Final Review
If you own one or two trucks, that means you have a limited price range and you need to keep your expenses in check for you to profit from the business. This is why most owner-operators today cannot afford to pay the hefty monthly fees charged by some of the leading ELD providers in the industry.
If you are such a truck driver or owner, you can definitely benefit from the affordability of the Blue Ink BIT ELD by becoming their customer. The innovative solution is simple in design; hence easy to install and use.
With this ELD solution by Blue Ink Tech, you will be in FMCSA compliance, ELD compliance, and be able to use this device's reliable fleet management features and tools.