Last updated on March 9th, 2023 at 08:37 am
Are you running a commercial fleet of trucks or buses, and are required to maintain records of duty status (RODS) per Part 395, 49 CFR 395.8(a)? Then you must have your vehicles installed with a quality ELD system right away!
You may also have tried out an ELD solution that proved unsatisfactory for your needs. We bring you this detailed review of AwareGPS and its comprehensive ELD and tracking solution.
AwareGPS, as its name suggests, is mainly known for vehicle and personnel tracking equipment, including GPS devices, dash and cabin cameras, pocket GPS, among others.
The company integrated its many years of service into a small, rugged, and easy to use the onboard computer to bring you the AwareGPS ELD system. It is fully compliant and suitable for every driver and vehicle in your fleet.
Any ELD system works better when coupled with pinpoint accuracy GPS, which is why we shall also tell you about the full tracking, reporting, and monitoring system from the company.
But first, let us provide you a complete step by step guide of AwareGPS ELD monitoring and logging solutions in this eld review.
About AwareGPS: Background and Overview
AwareGPS is a brand name of Agilis Systems, which is a tracking software company based in Chesterfield, Missouri. It is the same company that brings you leading brands such as Linxup, CommandGPS, MOTOsafety, and FleetSharp.
Agilis Systems was founded on 1st September 2004 by Gregory Winter and Naeem Bari. As of 2020, Mr. Bari is still its CTO, while Winter is the COO. Apart from its headquarters in Chesterfield, it also has offices in Charlotte, NC.
Naeem Bari is a leading authority on mobile tracking solutions, with several patents dating as far as 2006. With their innovation and sound customer satisfaction policy, the company has grown to one of the largest in the US today.
As one of the company's fleet tracking and management brands, AwareGPS is designed for small to mid-sized fleets. Its ELD is streamlined for fast and easy implementation, which also allows it to have very competitive pricing.
AwareGPS offers ELD logging and monitoring through ELD hardware that plugs into your engine's JBus port and a corresponding tablet that uses AT&T network connectivity.
Overview of AwareGPS Tracking Kit and ELD
Agilis believes in keeping things simple. Instead of a huge array of features and add-ons, every system and ELD device is designed to perform its specific tasks at maximum capacity.
The basic ELD kit consists of the ELD module and a tablet provided by the manufacturer. It records HOS, RODS, as well as DVIRs as its core function. It also generates reports based on these metrics.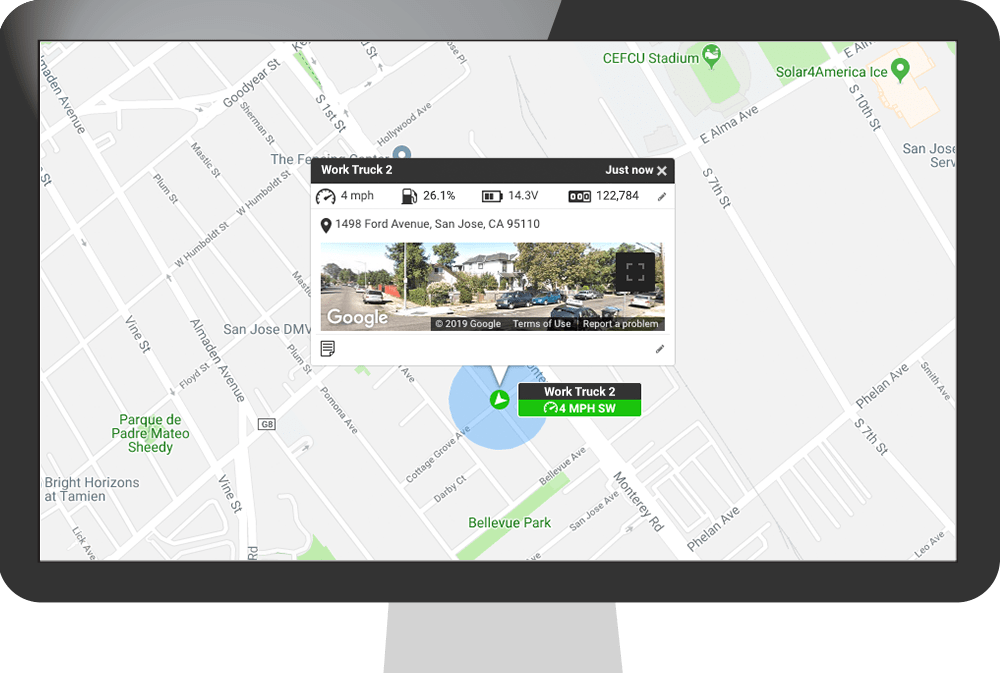 The system is also capable of issuing alerts when violations of HOS are imminent. It tracks the duty service of the driver and co-driver each on their multiday basis.
The data collected is synced to your office through AT&T's industry-leading cellular network. When on the move, data is synchronized every 10 minutes. When at rest, syncing occurs every 24 hours to ensure you remain up to date. 
Reports can also be downloaded easily through local Bluetooth connectivity. In line with the new mandate, law enforcement can gain access to the most current reports in a moment.
The device is tamper-proof. It will record and report any attempts at altering data in any way. Even when such changes are mutually agreed upon, an original copy is retained for the legal period of three months.
You can exploit the full capacity of AwareGPS's ELD system by combining it with the GPS kit supplied by the same brand. You will instantly get a broader range of functionality, similar to a full TMS.
This combo will let you track state miles for fuel tax reporting, map routes in advance and review them afterward, receive alerts when the driver deviates from their route, and many more.
Another important metric that you can measure with this system is driver behavior. Constant braking and excessive idling can have a significant impact on your bottom line through increased fuel consumption and increased repairs.
The system monitors driving performance in real-time and takes into account daily DVIRs. That way, it also alerts you when scheduled maintenance is coming up.
With the GPS package included, you can also get premium features such as geofencing. It alerts you when your driver enters or exits a restricted area. At the end of each trip, you also have the option to review the entire trip with every start, stop, deviation, and idle time recorded.
Now that you know what AwareGPS has to offer in terms of ELD logging, let us look a little deeper into each feature.
AwareGPS Device Features Review
Driver Performance Reporting
The system offers detailed driving performance statistics to enable you to track the performance of every driver. It records metrics such as idling times, jackrabbit starts, and miles traveled, and speeding.
It then analyses this data to provide you with informative reports presented either in numerical or graphical format. You can catch the most notorious idlers and those who have lousy start/stop habits.
Real-Time Syncing Through AT&T Cellular Equipment
Data collected by the ELD module is transmitted to the onboard tablet through Bluetooth or cable connection. The tablet then uses its Simcard to send data to your company offices through the AT&T cellular network.
AT&T has the most extensive coverage in the United States, covering over 70% with 3G, and more than 60% is 4G covered. This ensures minimal blind spots and more accurate data each time.
Dedicated Tablet for Electronic Logging
AwareGPS supplies a cheap portable tablet for use by the driver. It connects to the ELD module via Bluetooth, which gives the driver enough freedom to conduct inspections while moving about.
At only $149, it comes pre-installed with all the software needed for logging data, analyzing it, and reporting it as required. You can operate it via its LCD touchscreen, thanks to the Android operating system.
It can also be used for messaging, calls, and GPS mapping. 
AwareGPS Data Plan
For ELD functionality, you need a comprehensive data plan that ensures you remain connected no matter where you are. AwareGPS provides this plan through a monthly subscription fee.
AT&T cellular network is the best option, thanks to its premier 3G coverage. It covers all states, including cross-border locations such as Canada and Mexico. Like the tablet, the Simcard is dedicated to ELD reporting. If you opt to buy the GPS tracker, you can combine the two data plans into one convenient package and minimal costs.
Set Alerts and Reminders
The ELD system constantly monitors your driver's duty status and HOS. When they approach critical violations, it sends alerts to your company offices and lets the driver know so that they can avoid them.
It also keeps track of vehicle inspection reports and reminds you when there are upcoming maintenance visits. Once maintenance is done, it syncs with mechanic reports in readiness for the next visit.
AwareGPS is unique in that it sends alerts to company offices whenever a hard braking or extended idle occurs. This way, dispatch can remain updated on the status of their drivers on the road.
Inspections and DVIR Reporting
Whenever the driver conducts vehicle inspection, the system updates its logs and sends reports to the main office. It has checklists for the same, including air and braking systems, steering, tire condition, lights, and signals, among others.
Instead of paper reports which the driver can just sign off without inspection, the electronic DVIR checklist from AwareGPS takes the driver through the paces of every system. They can then affix their signature and send them in.
Accurate Tracking with the ELD GPS Package
If you opt to purchase the GPS tracking package with the ELD system, you get to reap even bigger benefits. It allows you to have pinpoint GPS location with live updates whenever the vehicle is in motion.
The combo allows you to set up Geofences. You can also set authorized times when the driver can use the vehicle. If they use it within unauthorized times, you can review every detail of such movement for oversight purposes.
Trips
AwareGPS maintains detailed records of every trip. At the end of a delivery, you can review the route taken, driving performance, mileage, fuel consumption, idling, and safety, among many others. 
You can replay every portion of the trip through an animated map to show every activity. Thanks to close vehicle system monitoring, you can tell exactly what was going on during every step of the trip.
Benefits of AwareGPS ELD System
The high performance features offered by AwareGPS result in huge benefits for you, your company, and your drivers. 
Compliance
The system allows you to be fully compliant with the new ELD and FMCSA mandate. It collects data for the driver's HOS reports and syncs it with your servers for long term storage. 
It is also tamper-proofed from record editing except by mutual agreement, in which case the changes are annotated, and an original copy kept.
It also collects state miles for IFTA reporting. The previous paper system was painstaking and prone to errors, but the ELD system by AwareGPS lets you maintain compliance easily and electronically.
Improved Fuel Economy
The system can save you an average of 20% in fuel costs within months. It does this mainly by monitoring driver habits. Extended idling, hard braking, and jackrabbit contribute significantly to increased fuel consumption.
By helping you follow up on and streamline driver behavior, the system will help you achieve maximum fuel economy and save thousands every year.
Increased Safety
AwareGPS collects data such as overspeeding, harsh braking, extended duty, and more. Once you start reviewing and acting on this data, you will be able to regulate dangerous driving.
It also helps you ensure that proper vehicle inspections are done. In the US alone, almost 30000 accidents are prevented each year through timely reporting. Using e-templates, the driver is forced to carry out inspections even when they are unwilling to do so.
Driver Performance Rating
Monitoring driver KPIs depends on performance monitoring. The system provides you with the data you need to identify performing drivers and underperforming ones.
Increased Productivity
You can now maximize the productive hours of each driver and each truck by more accurately scheduling duty shifts, maintenance, deliveries, and more. You can instantly tell which driver is nearest to every job, take into account HOS, and assign the best fits. 
That way, your drivers will also be able to get more time at home, thanks to more predictable job assignments and HOS regulations.
Save on Vehicle Repairs and Maintenance with this ELD
The key to saving money on vehicles is a timely intervention. Make sure oil changes are done on time, tires and brakes are in good working conditions, and parts are replaced at the end of their service life.
It is also essential to keep track of warranty periods, which can save you thousands for every vehicle. 
Real-Time Vehicle Alerts 
Avoid HOS violations thanks to real-time monitoring of every driver and co-driver. Make sure the vehicle is roadworthy at all times, and get notified whenever maintenance checks are imminent.
You also get alerts anytime the system notices improper driving. With the GPS, keep track of locations with geofences and route replay.
Excellent Customer Service
AwareGPS has the best customer service of all. The staff is professional and accommodating, with a wide range of technical skills to help you overcome issues as and when they arise.
Affordable ELD Service
Affordability is at the heart of all AwareGPS systems. The system focuses on core functionality to ensure you get the best value for your money. Given that it is tailored for small and medium-sized fleets, its costs are amazingly low.
Weaknesses of AwareGPS ELD Devices
AwareGPS has had an impressive run, with most of its customers giving it an average rating of 4.5 or more. However, it is not yet perfect and has a few weaknesses that you may want to consider.
AT&T tends to have more dead spots despite broader coverage, so sometimes, you can get inaccurate location reporting.
Initial purchase can be hectic, with high shipping charges and address problems. 
It can send false alerts regarding driver performance. You might get alerts regarding hard braking or hard starts while such events have not actually happened.
About the Full Package AwareGPS 
AwareGPS offers much more than simple HOS data logging. The brand has a full complement of devices and software for fleet tracking. 
GPS locators – the brand has different types of GPS locating devices designed for all types of vehicles. These rugged devices boast three-month battery life, weather resistance, and operate through the AT&T cellular network.
MiniGPS – there is a pocket-sized GPS device that can be placed in equipment cases or crew pockets. These tiny devices are rugged, shock resistant, and boast an impressive 8-day battery life. They are perfect for maintenance workers, HVAC crews, plumbers, electricians, and other mobile workers.
Dashcams – for 24-hour protection and full-featured monitoring, you can buy AwareGPS dash cams on your trucks. These compact devices require almost no installation, are cheap, and can be coupled with the tablet to give you the chance to review driving in real-time. You get a live view from the front and rear cameras, theft protection, and store up to 66 hours of rolling footage. Videos sync with cloud storage in real-time.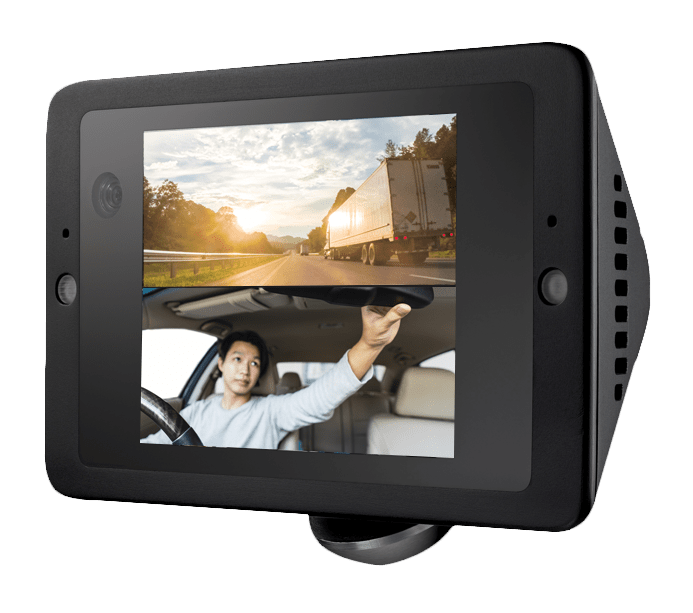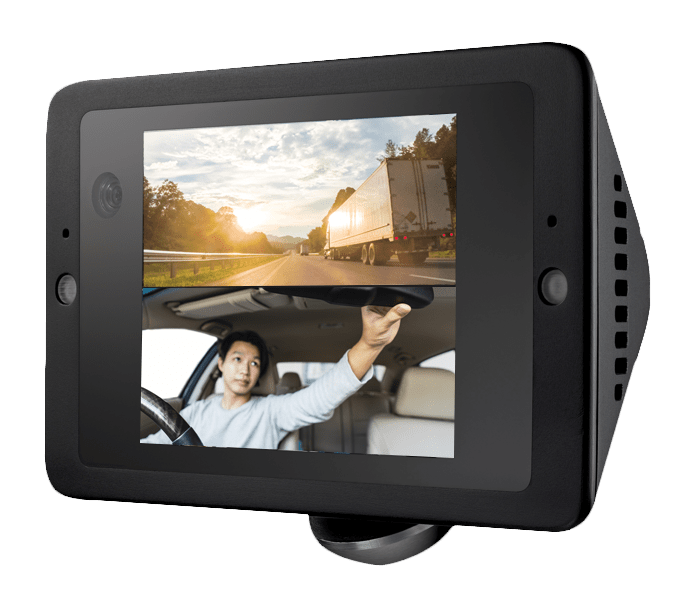 Mobile App – You can use your smartphone to download the AwareGPS app and monitor your vehicle and drivers from anywhere in the world. It gives you alerts as they are sent, and you can also view driving history, real-time locations, and get reports. Unlike other apps, you will not find any error code. Apps are available both for Android and Apple IOS devices.
AwareGPS Pricing Guide
AwareGPS offers the most straightforward pricing options of all. Instead of binding contracts, you get simple monthly subscriptions and one-off fees that you can get in and out of at will.
Purchase the tablet for a one-off fee of $149.99.
Purchase the ELD device for a one-off price of $149.99.
Pay $29.99 per month for the data plan.
For ELD+GPS tracking, you pay $39.99 per month.
For ELD+GPS+IFTA, you pay $49.99 per month.
Mini Tracker
The mini tracker data plan costs you just $22.99 per month.
The devices cost a one-off fee of $79.99
No contract.
Equipment Tracker
You pay $39.99 for the devices.
A monthly fee of $14.99 for the data plan.
If you do prefer to have a contract, you can get the ELD and GPS solution for $99 for a 3-year service contract. While it is binding, the return on investment is unmatched.
The AwareGPS ELD Solution is an Excellent Choice for your Fleet Compliance
AwareGPS is a brand of Agilis Systems, one of the leading brands in vehicle and equipment tracking. The ELD solution delivers premium functionality while remaining affordable and scalable.
Designed for small and medium-sized fleets, it is perfect for vans and trucks. You will be able to get fully compliant with the ELD laws while driving your business further into the next phase of growth. 
If you do settle on the full package with GPS tracking and dash cams, you get unlimited monitoring options and unparalleled peace of mind. The bottom line is, if you're looking for the best return on investment, AwareGPS is the right choice for you. We hope this review has provided you a complete guide about this ELD device.