Last updated on March 9th, 2023 at 06:59 am
One of the top and most popular apps for U.S truckers, with over 2 million installations, Trucker Path, launched their ELD solution on 27th March 2018 to help truckers become ELD compliant.
Trucker Path ELD pricing starts at $20 per month in addition to the hardware costs. The easy-to-install Trucker Path ELD solution links-up with an app to track driver's hours of service, enable duty status report sharing and streamline roadside inspection processes.
Trucker Path eliminates the time spent by drivers filling out handwritten logs and paperwork — it tracks drivers' HOS and compiles data on miles covered in a state automatically. The Trucker Path ELD provides a more efficient and reliable method of tracking hours of services and duty status sharing.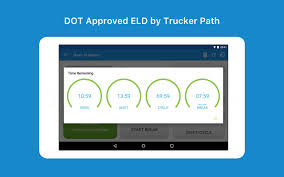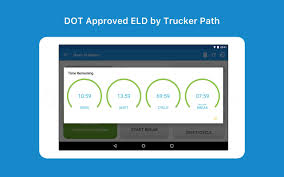 According to Sam Bokher, the Business Operations Director at Trucker Path, thousands of truckers are already using the Trucker Path app to find weighing stations, truck stops, fuel, truck parking, truck washes, rest areas, and much more.
The company integrated the Trucker ELD on the Trucker Path to provide truckers with an easy method of complying with the ELD mandate. The Truckers would also get to use the Trucker Path app just like before to find useful spots on their journey.
About the Trucker Path ELD Manufacturer
Designed for truckers, Trucker Path is the largest truck driver community in the U.S with over 600,000 truckers. Its products include a mobile app that provides drivers will real-time information about parking availability, trucker shops, and weigh stations.
The platform also connects carriers with quality freight on their marketplace section.
Having been in the trucking industry for so long and from their strong relationship with drivers, Truck Path opted to develop ELDs to continue making driver's jobs easier and comfortable. The company's primary focus is to provide drivers with a tool that helps them to operate more efficiently.
Their previous tools have contributed so much to truck drivers' profitability and productivity on the road. The company is always committed to developing new tools to meet the emerging needs of the trucking community.
Consisting of 35% of all long-haul truckers, Trucker Path recently launched the Truckloads, an online marketplace that connects freight companies with over 100,000 carriers on the web and mobile devices. The Trucker Path team strives to make life on the road profitable, enjoyable, and easier for truckers.
What is the Trucker Path ELD?
Trucker Path ELD launched an ELD to help drivers meet the hours of service mandate as required by law. The Trucker ELD is a modern driver's log where drivers can record the time they start working until when they go off duty.
The modern log helps in reducing time spent in filling out the traditional paper logs and, in the process, saves fleet- owners thousands of dollars. It also helps to save lives as drivers become more accountable for their hours of services, which means that they work for the required time and get time to relax as well.
The Trucker Path ELD helps to improve fleet management by allowing fleet managers to monitor and evaluate drivers' HOS in real-time. As all information is transmitted in real-time, drivers won't be able to manipulate any information entered in the ELD, and fleet managers get to allocate duties more efficiently using the ELD reports.
The Trucker Path ELD HOS reports also help fleet managers in scheduling payrolls and accounting for productivity at the end of the month.
There are many ELD solutions out there, and as a fleet owner, or manager, or driver, you n need to understand how to choose the best ELD solution that can facilitate your ELD compliance process smoothly.
You should consider buying Trucker Path ELD to become HOS compliant. The Trucker Path ELD has many features that improve the driver's work.
Let's look at some of the features that Trucker Path ELD offers you.
Features and capabilities of the Trucker Path ELD for Truckers
When buying an ELD or subscribing to any monthly ELD solution, you should first check out the features they offer.
FMCSA Registered
First of all, the Trucker Path ELD is FMCSA certified. This matters a lot because using a certified ELD solution ensures that you are on the right side of the law and the government.
HOS compliance is an FMSCA regulation that every truck in the U.S must comply with, and Trucker Path ensures that your fleet becomes HOS compliance by providing you an FMSCA registered ELD, which is listed on the official FMSCA website.
An ELD becomes registered after meeting specific requirements that go a long way in ensuring that the device meets all the requirements of a functioning, secure, and reliable ELD. On the FMSCA website, the Trucker Path ELD has two listings of ELD solutions.
Trucker Path ELD Pro
The Trucker Path ELD Pro uses web services and email methods to transmit data. The product was thoroughly tested by both internal and external, third party testers, and each ELD requirement was meet or exceeded. The certification processes included a full review of the ruling, debugging of any blocker found on the software package, and testing procedure.
With more retesting by additional quality assurance professionals, the Trucker Path ELD programming and software were found to operate as intended and in compliance with ELD regulations.
Trucker Path Pro (iOS)
Likewise, after vigorous testing and retesting, the Trucker Path Pro (iOS) has also met all the requirements of ELD compliance.
Simple and Easy To Use
The Trucker Path ELD offers a simple, user-friendly interface that drivers can operate without much training. The downloadable ELD solution is found on Google Play and App store. Drivers can simply download the ELD solution and start using it right away with minimal training.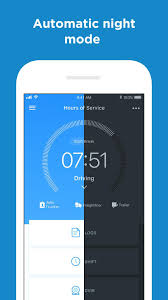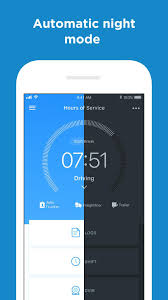 The solution offers telematics capabilities where the driver's ELD send HOS reports to the managers in real-time. The best thing is that you don't have to buy standalone devices/tablets to function as ELDs. The drivers can just download the ELD solution on their usual smartphones and tablets.
With a user-friendly interface, you don't need to invest a lot of money in training drivers on how to use the Trucker Path ELD. Ultimately, it saves you costs when becoming ELD compliant.
GPS Tracking Services
The Trucker ELD has integrated GPS tracking, which helps fleet managers to evaluate and monitor trucks more efficiently. GPS tracking can help to reduce fuel costs significantly when drivers operate at a monitored speed, and you can also be able to reduce fuel usage of your tracks.
On the other hand, excess idling can contribute to high fuel costs for your business. GPS tracking can help to reduce idling time by alerting you when the truck idles more than needed so that you can take action.
With vehicle GPS tracking, dispatchers can provide more accurate routing information to drivers on the field. In addition, you can monitor unauthorized usage and driver's behavior such as speed, idling time, and engine start-up and shut-down.
GPS tracking will also help to improve the security of your fleet, and in case of theft or cargo loss, you can easily track and recover your vehicle or cargo. GPS tracking will also help to improve your customer care because you can effectively inform your clients about their cargo delivery arrival time, and movement.
Integrated Driver Vehicle Inspection Report (DVIR)
The Federal Law 49 CFR 396.11 and 396.13, requires that all commercial vehicle drivers complete DVIR daily. At every start of the shift or in the morning, a driver must review, record, and send the vehicle inspection report. The driver checks the condition of several parts of the vehicle and confirms if they are in good condition. Every defect or issue is marked on the DVIR and reported to the fleet managers for immediate intervention.
At the end of the shift or evening, the driver records post-trip DVIR to record any new issues that may have occurred during the trip. Previously drivers were using paper forms, which took a long time to reach the person responsible. This leads to prolonged downtime of malfunctioning trucks causing decreased productivity. However, with technological advancement, there are new solutions that send DVIR in real-time, prompting immediate corrective action.
The Trucker ELD comes with an integrated DVIR solution, ensuring that you don't spend extra resources to acquire a separate tool.
The Trucker Path includes the following checkpoints.
Brakes and air system
Steering mechanism
Lights and reflectors
Tires, wheels, and rims
Windshield
Rearview mirrors
Coupling equipment
Safety and emergency equipment
Whenever your fleet comes across a DOT roadside inspection, the Trucker Path ELD offers a simple transfer of DVIR data to the inspection officers.
Driver Behavior Monitoring Feature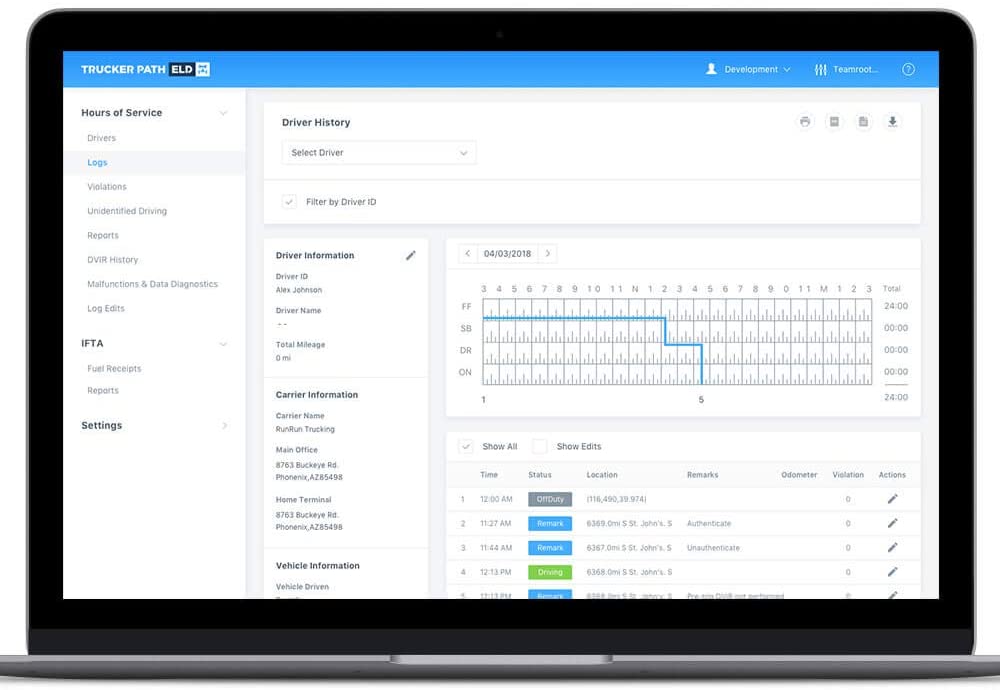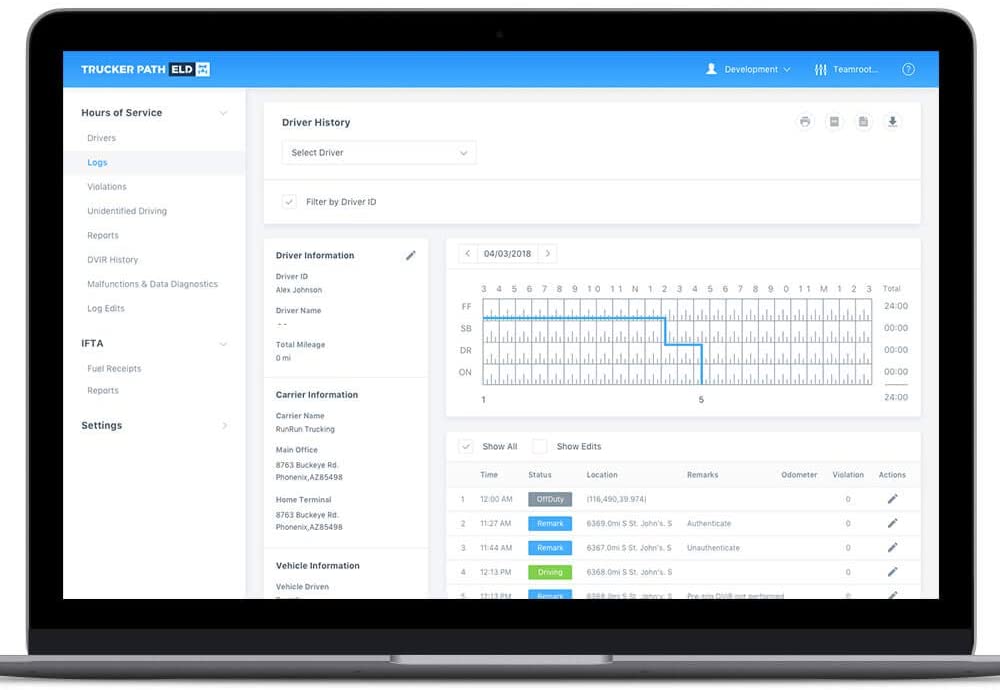 Productivity highly depends on the driver's code of conduct. However, without proper supervision, drivers may tend to ignore guidelines and fleet management regulations.
Trucker Path ELD helps to ensure your drivers follow all the guidelines set by your fleet managers with an integrated driver behavior monitoring solution. For instance, there are specific driver behaviors that the ELD monitors, such as sharp acceleration, sharp turn, speeding, and hard braking.
When you monitor how your driver behaves on the road, you will get a chance to rectify any lousy conduct, which increases productivity and reduce unplanned costs such as fuel costs.
International Fuel Tax Agreement Reporting Feature
The IFTA agreement between 48 lower U.S states and Canadian provinces mandates that vehicles operating in more than one member's jurisdiction should report fuel use. The report helps in determining your net tax or refund due and also in redistributing taxes to states where it's due.
Registered carriers get one license to report and pay taxes. If you are based on any of the members' areas, and your vehicle is operating, in two or more jurisdictions, you should register for IFTA.
Trucker ELD has an integrated IFTA reporting tool that automatically records fuel usage and updates the state forms online. The ELD's IFTA reporting function helps you to stay within the deadline of reporting and also to report accurate data.
The Trucker Path ELD will help you to avoid late submission fines, which may rise to 50% of your tax due.
Accident Navigator and Reporting Tool
Sometimes accidents are unavoidable, and even the most skilled drive may get involved in an accident. However, when an accident occurs, it always good to report the occurrence of the incident. The accident navigator and reporting tool integrated on the Trucker Path ELD guides drivers or managers on what to do if they get involved in an accident.
The reporting tool helps to alert the fleet management team when a vehicle gets involved in an accident.
Telematics, Messaging, and Alerts
Through telematics, the Trucker Path ELD allows fleet managers to monitor the truck driver logs, GPS, speed, fuel, driver behavior, and the ELD corrects the IFTA reports.
This ensures that there clear communication lines between the EDL with the fleet manager. The ELD will help to save on resources, manage your fleet better, and rectify driver's lousy conduct such as over speeding.
Furthermore, it helps to improve truck maintenance with real-time alerts of the DVIR reports. The DVIR report alerts you to take immediate corrective action whenever the driver notes an issue.
Pricing of the Trucker Path ELD Products
The trucker Path ELD has 3 pricing plans, of which you choose the most suitable one for your fleet and budget. The price does not include any hardware prices.
| | | | |
| --- | --- | --- | --- |
| Plans | Basic | Pro Plus | Premium |
| Pricing per truck/ month | $19.95 | $25.95 | $39.95 |
| Electronic Hours of Service log | Yes | Yes | Yes |
| Access to Vehicle user management portal | Yes | Yes | Yes |
| Email support | Yes | Yes | Yes |
| 24/7 Customer Support | – | Yes | Yes |
| DVIR Reporting | – | Yes | Yes |
| Real-time alerts | – | Yes | Yes |
| Messaging | – | Yes | Yes |
| Fuel tracking | – | Yes | Yes |
| Electronic document delivery | – | Yes | Yes |
| Post DOT inspection report | – | Yes | Yes |
| Custom policies | – | Yes | Yes |
| Company summary | – | Yes | Yes |
| Accident Scene navigator | – | – | Yes |
| Accident reporting | – | – | Yes |
| Mechanic application | – | – | Yes |
| Supporting documents | – | – | Yes |
| GPS tracking | – | – | Yes |
| Trucker Path Gold Premium | – | – | Yes |
Why Truckers Should Choose the Trucker Path for Fleet ELD Compliance?
As you can see from the above features of the Trucker Path ELD, there are a lot of extra features to be desired. The solution comes at an affordable monthly rate, is easily downloadable to driver's smartphones or tablets.
Their customers' support is available to help you solve issues 24/7, thus preventing any downtime in your operations. The other extra features, such as DVIR, fuel tracking, driver behavior monitoring tool, and accident navigator and reporting tool, significantly improve fleet management. The device will help you to increase productivity, save on resources, meet deadlines, and prevent accidents.
Therefore the Trucker Path ELD will increase your income, streamline fleet management at affordable monthly rates.
They also have 3 different pricing plans that you can choose from starting at just $20 per month. The pricing ensures that even start-up businesses that have a limited budget can also use the Trucker Path ELD and upgrade as their business grows.
Limitations of the Trucker Path ELD
It's only fair for us to give you any limits or issues associated with Trucker Path ELD to justify our review. We searched for customer reviews and found several negative reviews concerning Trucker Path ELD.
First, the customers noted that the customer service is no responsive and that the ELD kept on crashing. There were also concerns about the ELD failing on GPS location and that since the ELD was updated, they have experienced non-responsiveness to the driver's log whenever they stopped for a DOT inspection. However, be vigilant when purchasing the Trucker Path ELD to avoid such complaints when you need it the most.
However, we noted that the issues came after a recent update of the ELD. We are confident that the company will fix the bugs as soon as possible to ensure you experience uninterrupted usage.
Go For the Trucker Path ELD
If you are looking for a reliable and affordable ELD that offers you extra functions such as DVIR and Accident Navigator, then you can't go wrong with the Trucker Path ELD.
Their affordable monthly pricing will allow even upcoming businesses to become ELD compliant. Despite the few setbacks noted with the ELD's recent updates, the ELD works efficiently. The provider will sure fix the bugs and improve their customer services to give you a smooth usage.
When you choose the Trucker Path ELD, you will get many functions such as GPS tracking to help you manage your fleet better, fuel tracking to help you save on resources. Driver Behavior monitoring is another tool that will help you to improve productivity and improve efficiency by monitoring driver's driving skills such as sharp corners or sharp acceleration, and hard braking.
Trucker Path will help you to become ELD compliance, DVIR compliance, and improve your fleet management.