Last updated on March 8th, 2023 at 07:42 am
When it comes to the ELD mandate, commercial fleets are now obligated to meet FMCSA regulations for electronic logging. All motor carriers and drivers who are subject to the ELD rule are required to use ELD devices, such as TrackOn ELD.
In our quick demo of the ELD device and after a thorough review, we found that the TrackOn ELD device is relatively easy to use. It also integrates various fleet tracking and safety compliance tools, into one solution.
As you may know, AOBRD users are being forced to switch to ELD devices and comply with the mandate by December 2019. It is important to point out that this only relates to AOBRD devices that have been installed prior to December 18, 2017.
TrackOn ELD makes the transition a whole lot easier, by combining AOBRD and ELD in one simple device. This ELD device uses GPS tracking and IFTA reporting to meet HOS regulations.
If you've not already made a transition to ELD, it is high time to pick an electronic logging device (ELD) like TrackOn ELD. Otherwise, you risk being fined or shut down. Let's take a look at the pros and cons of this ELD solution in this detailed ELD review.
Trackon ELD Review – Quick Facts about this Simple ELD Solution

TrackOn is one of the leading global providers of fleet tracking and management solutions. Most of them are designed as Software-as-a-Service (SaaS) solutions and are generally aimed at improving fleet productivity. That makes it easier for businesses to manage local fleets and deal with challenges.
Some of their most popular products include Trackon Expert, Trackon Mini, and Trackon Mobile – an online platform that can be used to track iOS and Android devices. These web-based solutions allow fleet operators to gain more insight into fuel usage, vehicle locations, hours logging,  mileage, speed, and mobile workforce.
According to their official website, more than two billion miles have been tracked with Trackon. But it's not all about tracking, as the name implies. This company has also tapped into the ELD market with its cloud-based solutions. And this is actually what we are interested in right now.
What Is Trackon all About?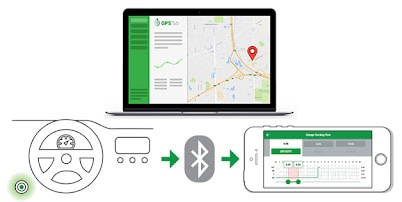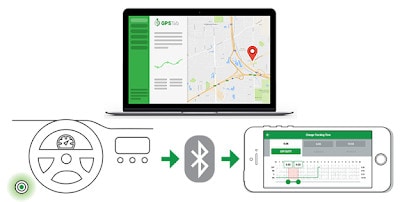 As stated earlier, TrackOn combines ELD and AOBRD in one device. The device involves automated driver training, and it is created with truckers in mind. It uses automated processes for vehicle inspections, accident investigations, electronic logs, and document management.
The TrackOn brings the future of modern fleet management by integrating two solutions in one easy to use yet innovative product. It comes with all the tools necessary to successfully manage compliance and safety for fleets nationwide.
Key Features of Trackon ELD
TrackOn ELD comes with quite a few features that can make a difference in the way you run your business. Here are some of the most important reporting features:
Fuel consumption reports
IFTA Mileage calculator
Trailer recognition
Temperature monitoring
Odometer reports
CAN reports
Work times reports
Benefits of Trackon ELD for Fleet Management & Safety
TrackOn hardware and software were both developed with the goal of ensuring cost-effectiveness, ease of use, and improving the operating performance. Just like other products from this company, TrackOn offers the following benefits for fleet management and electronic logging: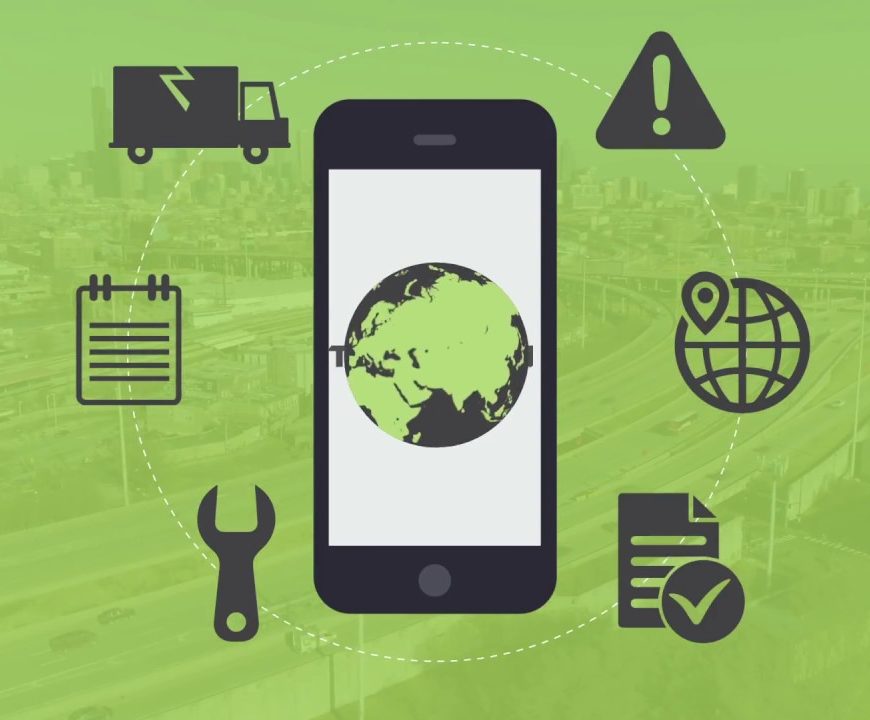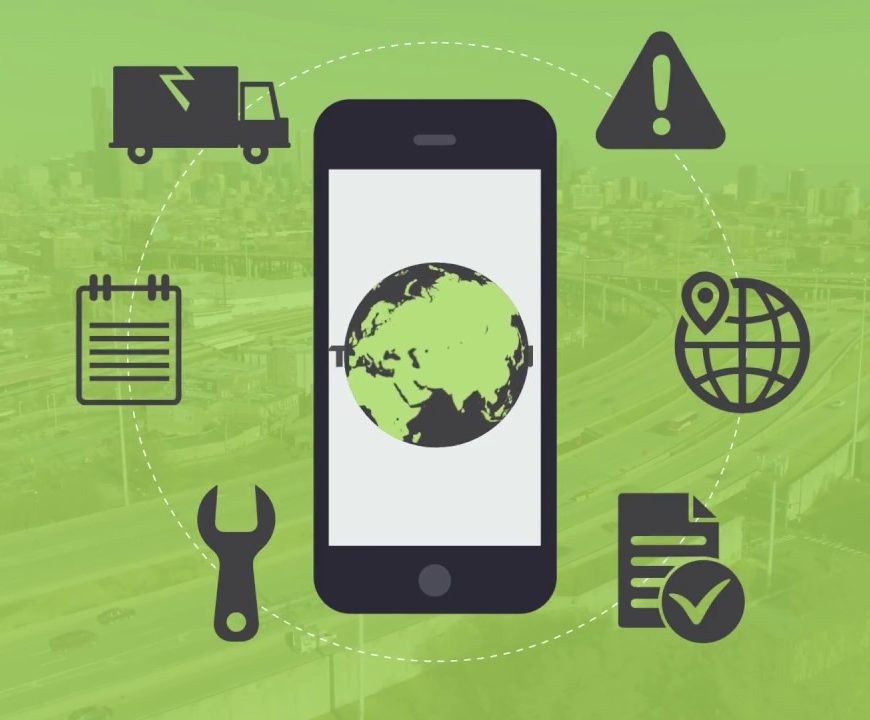 Real-time reporting: It includes customer reporting, CAN connection, and driver behavior analysis.
Reduce fuel costs: This is done through IFTA mileage reports, trailer recognition, and vehicle engine blocking. Trackon can increase the fuel efficiency of your fleet by determining fuel consumption in your vehicles. That can help you identify where fuel slips through the cracks and take appropriate measures to reduce fuel costs.
Reduce fleet costs: It is of crucial importance to make sure the entire fleet is operating efficiently all the time. With TrackOn GPS tracking system, you'll be able to reduce expenses from your fleet operations and drastically increase productivity.
Reduce labor costs: With the Trackon system, you will spend much less time dealing with paperwork. It eliminates high overtime costs, payroll issues, and timesheet frauds. As a result, your labor costs will be reduced over time.
Improve fleet and driver safety: As a business owner, you should keep track of your vehicles and your people, the two most important assets of your business. Trackon solution will let you know where your vehicles are at any moment and how each of your drivers is performing.
Put an end to unsanctioned trips: You want to make sure your fleet vehicles are not misused by your drivers for some private use like weekend getaways or side jobs. TrackOn can help you stop unsanctioned trips.
Increase efficiency: This is possible thanks to fuel monitoring, temperature monitoring, and system warnings. As a fleet manager, you can increase productivity for your fleet with the help of the Trackon tracking system.
Why Truckers and Fleet Managers should choose TrackOn ELD Device?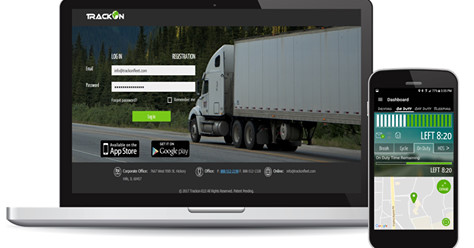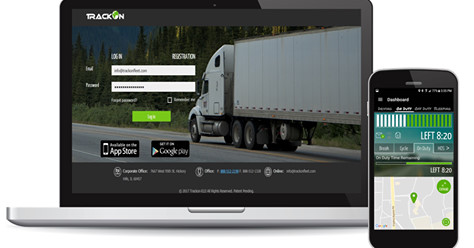 One may argue that other ELD solutions bring most of these benefits too. So, what sets TrackOn apart from the rest? Why would you choose it over other ELD products on the market?
One of the major reasons to opt for TrackOn is that it's one of the easiest ways to switch from AOBRD to ELD. That's because it blends these two solutions in a unique way. This one-of-a-kind web-based solution provides fleets with essential insights into their workforce. While making the transition to ELD, they will gradually reduce operating costs and increase revenue.
The TrackOn also sets itself apart from the competition with powerful reporting features, as well as unbeatable network dependability and accuracy. What's more, this cloud-based system is 3G and 4G compatible alike. All of this makes the difference.