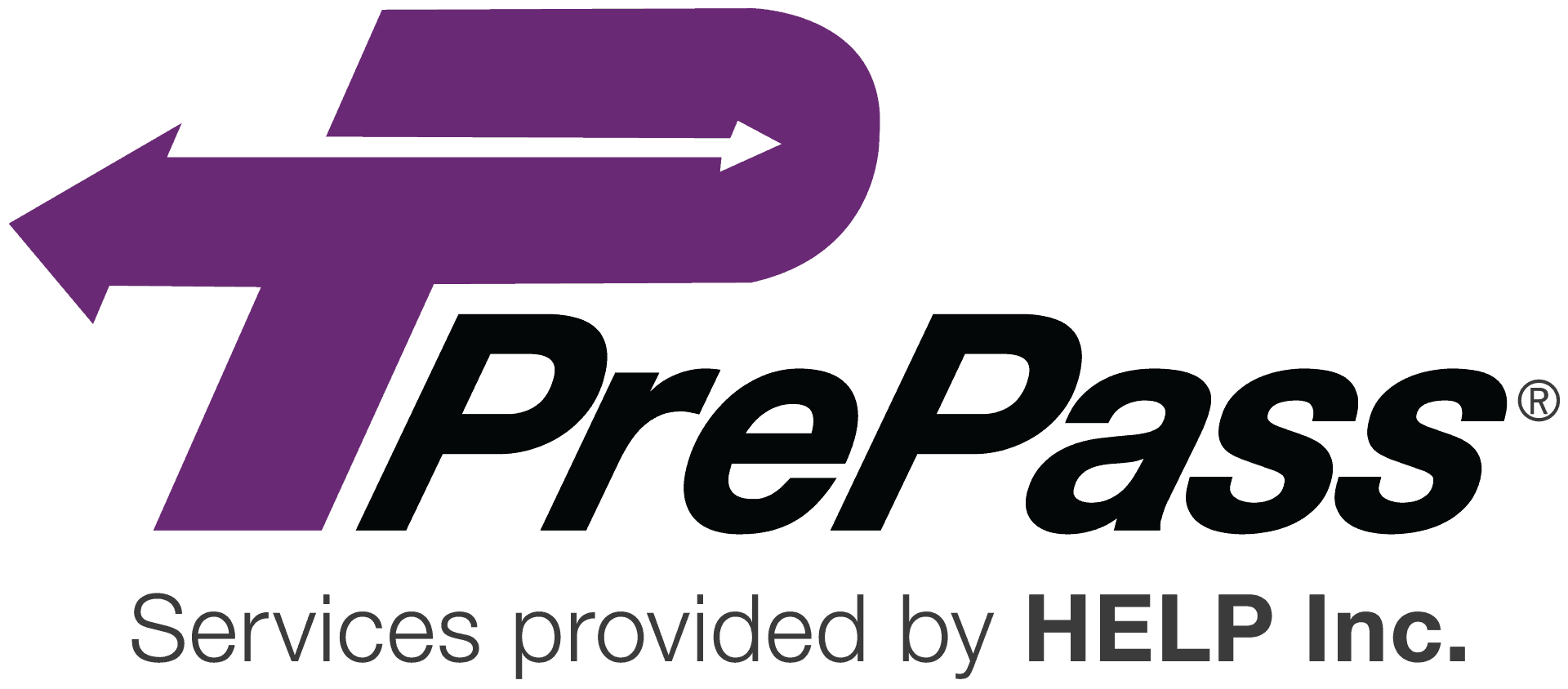 Prepass is a well renowned, technologically advanced provider of some of the best compliance and safety solutions for truckers. The Prepass ELD by the provider is one of the most preferred electronic logging devices (ELD) solutions by drivers and truck owners in the US.
Since its introduction to the market, the solution—which comprises of the Prepass mobile ELD solution and a vehicle-specific transporter. The solution also requires you to have a Prepaid onboard device that will be paired to the mobile app. You will be issued with one while registering for the service with the provider.
Just as is the case with other products by this provider, the Prepass ELD device is designed to offer you a comprehensive compliance platform. In this regard, the device will only collect the required data for ELD compliance, vehicle inspections, and fuel tax reporting.
Throughout this Prepass ELD review, you will learn why an increasing number of truckers are changing to this compliance solution.
Get FREE ELD Device Quotes
Prepass ELD Review – Company Overview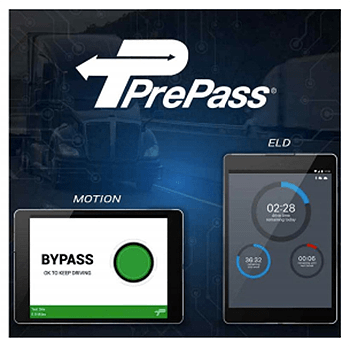 As you may be aware, great compliance and safety products in the trucking industry are often developed by renowned providers.
Formerly referred to as Help Inc., Prepaid Safety Alliance is on such ELD provider. The company was established in 1991, with the launch of the Present Project.
Over the years, the non-profit corporation has been developing and testing various safety technologies for enhanced productivity and efficiencies in the trucking industry.
This has resulted in a suite of technologies and services that have played a significant role in improving road safety as well as saving truck drivers time and money.
A Single Platform for All Your Safety, Compliance and Weight Bypass Needs
Much of the popularity enjoyed by this provider today may be attributed to the success of its safety, weight station bypass and operational efficiency improvement solutions.
According to research by the FMCSA, fleets have been able to save up to five gallons of fuel and five minutes with each successful weigh station bypass.
In addition to these, prepaid has other solutions in place to help truck owners and fleet managers leverage on truck and driver data as well as real-time visibility for enhanced fleet safety.
Though new to the market, Prepass ELD is packed with all the features and capabilities you need for compliance and improved fleet safety.
Even so, you will find the ELD solution to be quite affordable.
Prepass ELD Benefits
A comprehensive, easy-to-read display through the mobile app
Efficient and accurate Hours of Service (Hos) logging
Streamlined Driver Vehicle Inspection Reporting (DVIR)
Bluetooth OBD wireless connection
An affordable BYOD ELD solution
Central Web-based performance tracking and management
Prepass ELD Price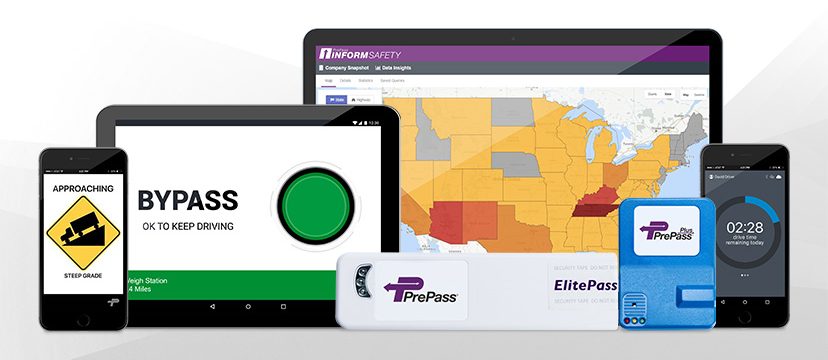 Other than the OBD device that you need to install into the vehicle diagnostic port, the solution does not require any other propriety hardware. As such, it is one of the most affordable, yet efficient ELD solutions in the trucking industry.
Again, the ELD solution is independent of other solutions and services offered by Prepass Alliance Safety. This makes it even more affordable. For the electronic logging solution by this provider, you will be required to pay a monthly subscription fee of $14.99.
Since the solution is often used with the renowned Prepaid weight station bypass solution, the provider offers a bundles rate for the two solutions as well. If you wish to get the weight station bypass solution separately, you will be charged $12.99 a month in software license fees.
Prepass ELD Features and Capabilities
Despite being an affordable logging solution, Prepass is technologically advanced and feature-rich ELD option. Some of the beneficial compliance and safety features offered by the solution include:
Hos Compliance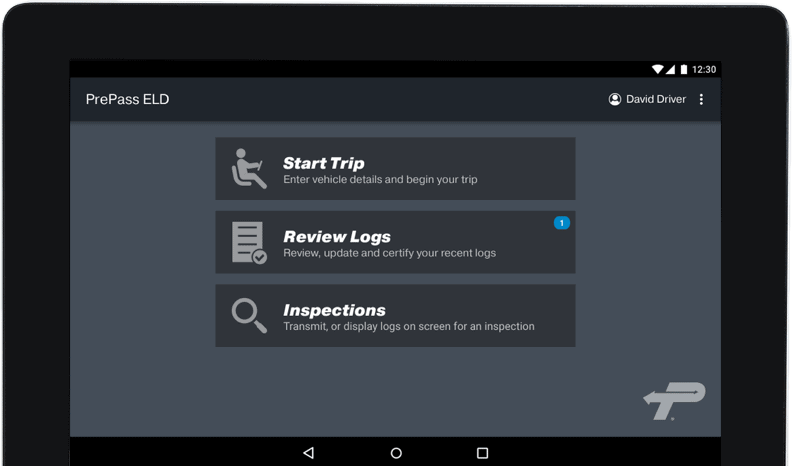 Compliance with FMCSA regulations is one of the main reasons why truck owners are installing ELD devices in their trucks. With this in mind, the system is designed to make compliance easy, convenient and, most importantly, accurate.
To begin with, the system automates much of the logging process, saving drivers and fleet managers a considerable amount of time. Again, the OBD device is designed to collect only the important vehicle and driver data required for compliance.
In addition to hours of service logging, the solution will also ensure that your driver vehicle inspection reporting is up-to-date and accurate. Truck owners and fleet managers may also use this data to improve safety levels in their fleets.
Web-based Management
By logging into the Prepaid user portal, truck owners and fleet managers will get real-time and comprehensive reports on their trucks. You will also find the display to be comparatively easy-to-read. In this regard, you will get an overview of such details as a number of hours driven and the number of work hours—both driving and non-driving hours.
Such a portal will simplify performance tracking and management of the various trucks in your fleet. The solution will also allow you to connect with the vehicle to manage driving modes.
Superior Data Privacy
Similar to other services by the provider, Prepass ELD offers unmatched data privacy standards. In this case, the solution is offered as a stand-alone service. As such, your ELD will not interact or share any data with the Prepass Weigh Station Bypass Transporter installer in the cab.
Simplified Roadside Inspections
The self-certified ELD solution is meant to simplify roadside inspections and save truckers time in the process. In addition to keeping you on the safe side of the law, this will also save you time and money. For instance, it helps you avoid out-of-service orders, which are known to waste time and money for truckers.
Reliable Customer Support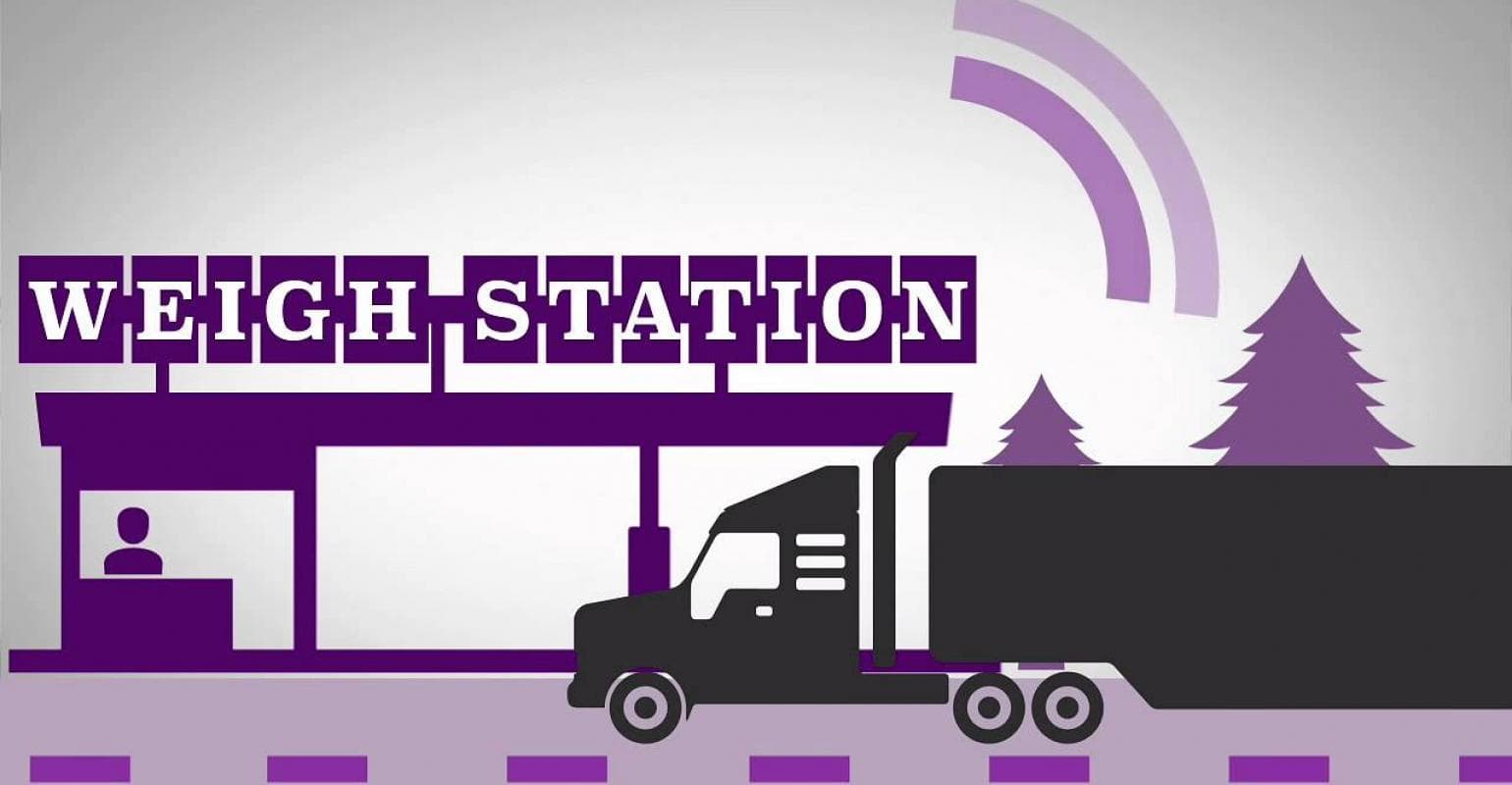 One of the things Prepass Alliance Safety is known for is its responsive, timely and knowledgeable customer support team of experts.
Whether you are a longtime customer or are just a new customer seeking to understand the Prepass suit, you can rest assured that your concern will be addressed in a timely manner.
For existing customers, you can get prompt support by logging into the Prepaid portal using your login credentials. Alternatively, you may call the customer support team at Prepass through  1-800-773-7277. For phone support, you need to call between 6 am and 6 pm from Monday through Friday (Mountain Standard Time).
Our Final Verdict
If you are looking for a complete, easy-to-use and economical solution for compliance with FMCSA regulations, you should consider getting the Prepaid ELD solution.
As you have learned throughout this review, the device its associated mobile app offers an affordable, simple and supported logging solution for truckers.
Despite being one of the most affordable electronic logging devices, Prepass ELD has everything you need for compliance and improved safety in your fleet.
Make sure to also checkout our top 20 e-logs.