Last updated on March 9th, 2023 at 04:47 am
With InTouch, all the features you need for FMCSA mandate compliance are conveniently available from your tablet or Smartphone. This makes it convenient and intuitive ELD solutions in the market. With the InTouch mobile App, drivers can view the much drive time they have remaining as well as send logs instantly.
Ranging from ELD customization, mobilization, and real-time alerts to live fleet tracking, analytic, and We Fuel Cards, InTouch offers innovative solutions for truckers. Discussed below are some of the things that make InTouch stand out from other ELD solutions in the industry.
InTouch ELD Review 2023 – Company Overview
The state-of-the-art InTouch solution is offered by InTouch GPS—a global leader in GPS tracking solutions for truckers. Headquartered in Lakeland, Florida, InTouch is a preferred GPS tracking and ELD provider for thousands of truck owners, fleet managers, and commercial vehicle drivers to remain compliant with IFTA and FMCSA requirements.
Since 2005, the InTouch business has been developing some of the best vehicle tracking solutions as well as the required support software. Just as is the case with the GPS tracking solutions by the provider, the InTouch GPS ELD is an impeccable device.
Complete Compliance Solution to Empower Commercial Fleets
Currently, InTouch GPS offers comprehensive ELD compliance and enterprise-level fleet management solutions to meet your ever-changing business needs. Such solutions are aimed at empowering commercial fleets of all sizes to get to their goals while protecting their bottom lines.
Despite offering a unique blend of capabilities, this ELD solution is renowned for its affordability. Also, the provider does not require you to sign any long-term contracts to avail its service and support.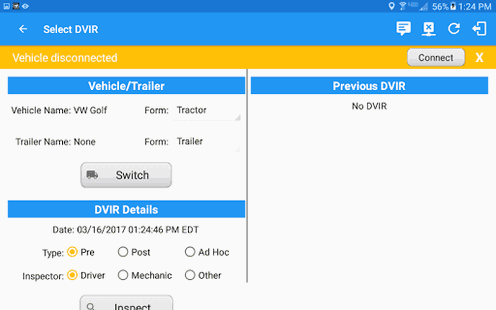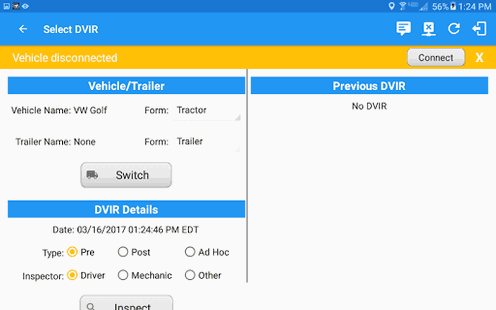 InTouch ELD Benefits
Comparatively easy to install and use
Relatively affordable, saving you a lot in terms of fuel tax
Offers several capabilities beyond compliance
Increases fleet productivity and safety
Mitigates unnecessary expenses and reduces the overall liability
Reduces associated patrol costs
Improves customer service and support
InTouch ELD Pricing
A great product indeed, but exactly how much does the InTouch ELD device cost? To begin with, the provider will not require you to pay any money upfront. As a matter of fact, you will be given the required ELD installation hardware free of charge.
In order to accommodate the needs of different owner-operators, fleets, and drivers, InTouch GPS offers two main pricing plans for its ELD solution, namely:
Bring Your Own Device (NYPD) Plan – Costs $24.95/month
This is the most affordable InTouch ELD price plan, priced at $24.95 per month. With this plan, InTouch will offer you the required ELD installation equipment free of charge. However, you will need to buy the display device separately or use the Smartphone or Tablet you already own.
With this plan, the provider guarantees compliance through the intuitive and feature-packed ELD interface. With this plan, you will also incur data charges for internet connection. This plan is suitable if you have a small business with a few drivers. 
Complete + Tablet Bundle – Costs $44.95/month
With this plan, the InTouch ELD solution comes complete with a tablet as the display device. Without requiring any upfront down payment, the provider will offer you the ELD installation hardware and a Samsung Galaxy 8" Tab E. However, you will be required to pay $44.95 every month for up to three years to cover hardware costs.
As part of the installation hardware, to will also get a cradle, case, and tablet charger with this plan. This option locks down specific Apps and is visible to the driver at all times. The tablet offered supports Bluetooth LE Tethering.
InTouch ELD Features and Capabilities for Fleet Management and Tracking
Despite being one of the most affordable ELD solutions available in the trucking industry, InTouch is packed with a wide range of compliance and convenience features and capabilities. Some of the things you will come to like about this solution include:
Live GPS Fleet Tracking and Visibility
This software gives you a complete overview of the fleet 24/7. It couples innovative software capabilities to its renowned GPS fleet tracking system. The resultant system offers the capabilities you require to manage the fleet, as well as enhance efficiency and productivity.
Get Intuitive Analytics
The system will automatically analyze the data collected by the ELD devices in your fleet, presenting you with insights for informed business decisions. Some of the analytic capabilities offered by the InTouch ELD device include:
Scorecards Available
Monitor across the fleet and rate driver safety and performance based on metrics that you have specified as important. Gives you an overview of each driver's performance. This allows you to compare performance across the fleet and accurately identify training opportunities for enhanced safety and customer satisfaction.
Maintenance Diagnostics Available
Helps you manage the maintenance of each truck that has the InTouch ELD device installed in the fleet. It also allows you to set up maintenance reminders according to the selected date or mileage. Rather than having to track and record the information yourself, you simply need to access the maintenance section of the fleet tracking software for support. 
From this section, you can view when vehicles are due or past due for maintenance.
Analytic Dashboard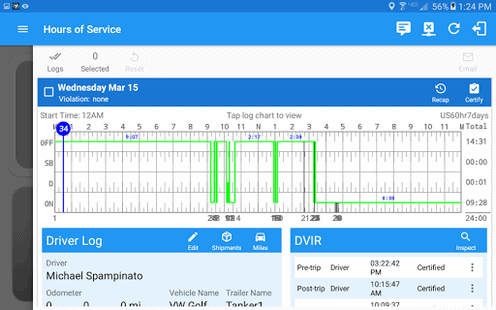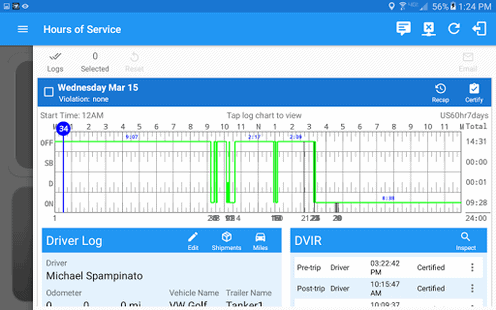 Truck owners and fleet managers will have access to the InTouch advanced analytics Dashboard. This dashboard allows you to measure patterns and trends on all the drivers and vehicles you have in the fleet. This data will help you make the right adjustments for enhanced efficiency and service delivery in the fleet.
Real-Time Event Alerts
Allows you to set up real-time text and email alerts on the things that matter. As such, you will get notified instantly if a vehicle exits a landmark, is speeding past the allowable threshold or has been idling for too long.
This has been helping thousands of fleet managers and truck owners control their fleets in real-time. Such a capability allows you to stop a problem as it is happening.
Dispatch Module
The dispatch features allow you to set up and save frequent job locations.  If a job I dispatched through the InTouch ELD Dashboard, the system will notify the driver that he/she is being sent to a certain predetermined location.
Final Verdict
Whether you are looking for an affordable ELD compliance solution or just need a solution that offers the best blend of compliance and Fleet manager capabilities, the InTouch ELD solution will suffice. The provider offers two main price plans to meet different owner-operator and fleet needs.
As you have learned throughout this InTouch ELD review, the provider offers you the features you need to remain compliant and manage the fleet more effectively. It is this blend of capabilities that make the InTouch ELD device one of the best ELD solutions, with regards to value for money.
Please see our Best Electronic Logging Devices Reviews