Last updated on March 9th, 2023 at 06:00 am
Today, there is a growing number of ELD providers, each of which offers a specific set of features. Businesses that involve commercial vehicles should find the right option for their fleet. However, that's easier said than done.
As an owner-operator or a fleet manager, you should take the time to explore all the ELD solutions available and choose one that is most suitable for your business. You also need to sift through service plans and select one that is tailored to suit the scale and needs of your business. This can be a daunting task.
Luckily, the National Carrier Exchange has already compared compliance costs – including monthly fees as well as the cost of hardware and setup – between the most popular ELD solutions on the market. This will save you the hassle of searching through endless webpages.
In addition to comparing various providers and their fleet management costs, the National Carrier Exchange also offers its unique ELD solution, called NCX1701.
In this review, we are going to explore the National Carrier Exchange (NCX) ELD and see what features it provides. We will go through the benefits, pricing details, key features, and so on of this device. Ready to get started? Let's dig in!
A Few Words About National Carrier Exchange, the Manufacturer
The National Exchange Carrier is created as a nonprofit organization with the goal of administering the charges that long-distance companies have to pay to access telephone networks. This large association ensures that broadband and telecommunications remain affordable and available throughout the country.
Besides that, the National Exchange Carrier also provides carriers as well as dispatchers with fleet management and tracking systems. They are intended to help businesses and owner-operators manage their fleets and gain compliance with the ELD rule.
https://www.youtube.com/watch?v=I9jf0OoQEQk
National Carrier Exchange ELD Overview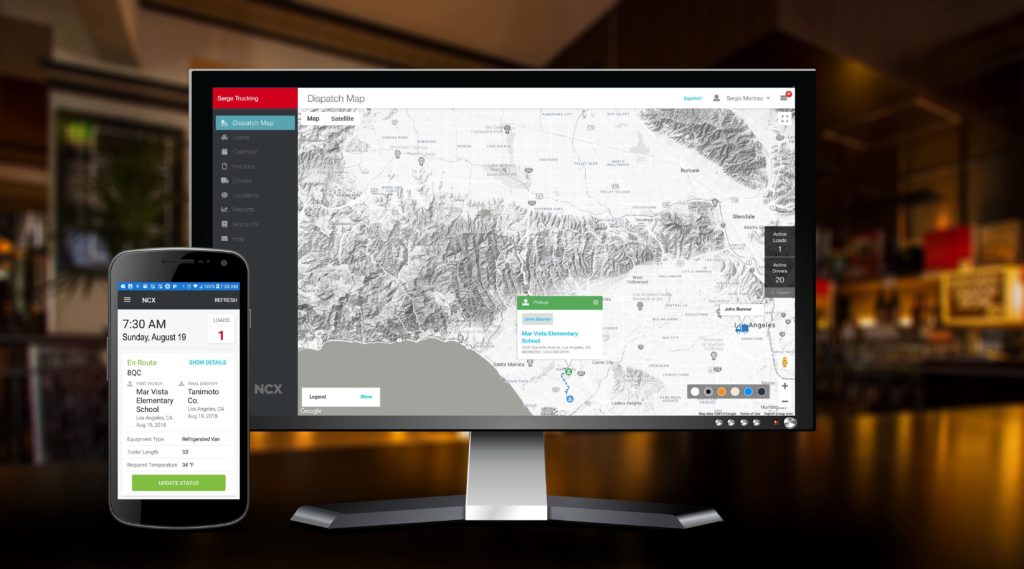 As mentioned above, the NCX1701 is an electronic logging device designed by the National Exchange Carrier Association. This system involves a 10-minute setup only. There's no downtime.
National Carrier Exchange (NCX) ELD is one of the most efficient ways to comply with the FMCSA mandate. However, it goes above and beyond ELD compliance. NCX solution also enables carriers to invoice, track, and manage their loads. The loads can be scheduled and assigned to drivers online.
Not only is the NCX one of the best deals today, but it is also one of the most reliable and robust ELD solutions right now. With this solution, you get tracking, fleet management, and dispatch platform in one package. NCX ELD is suited for both independent and tethered operation.
It can track three satellite systems at the same time (using a high-performance GNSS antenna) to ensure the best logging accuracy. It will not let you down in canyons or hills where the sky is obstructed.
How Does Carrier Exchange ELD Work?
Designed to meet DOT certification, this electronic logging device is intended to connect to the engine of the vehicle. This way, it allows you to map your routes, record driving hours (Hours of Service), etc. Furthermore, it can help you automate elogs, monitor on-duty status, and much more.
Once connected to management software, the National Carrier Exchange ELD will be transmitting driving logs to your back-office fleet system in real-time.
You just need an internet connection, a computer, as well as Android/Apple smartphones for your drivers. You will not have to purchase any GPS or tracking equipment. NCX software can be used on their platform for free. The system works with almost all browsers (Chrome, Firefox, Safari, etc.), and it can be used on PC and Mac computers.
Once the NCX ELD has been installed in your vehicle, you'll start getting various vehicle information and data, including:
Vehicle work data
Driver login information
Driving behavior data
Equipment and vehicle fault data
The data can be accessed via Bluetooth using the NCX mobile app. Additionally, they can be transferred via the WCDMA network.
ELD Product Interface
NCX features an intuitive interface to simplify the connection. There are four options, as follows:
4P interface: Connect a GPS module to receive satellite signals.
10P interface: Connect the OBD diagnostic interface of the vehicle to get access to power and essential vehicle data.
Micro USB interface: Connect USB to PC to upgrade the firmware and configure parameters.
SIM Interface: It allows for wireless communication by uploading the data to a particular server.
NOTE: The OBD connector is also included for vehicles that have OBD diagnostic interface. Thanks to this connector, the repair technician or the owner can gain insight into the status of the different vehicle subsystems.
LED Status Indication
There are a few different LED lighting colors for status indication.
OBD LED – Green
GPS LED – Red
GSM LED – Yellow
BT LED – Blue
For each status, there are blinking, solid on, and solid off light modes – each of which has a specific meaning. For instance, GPS LED blinking means that the device searches for GPS, solid on means that it is 3D positioned, while the solid off means that the GPS is off.
Keep an eye on the LED status indication to have a clearer sense of how your system operates.
Key Features of the ELD
All the features are included for great flexibility and productivity improvement. Listed below are features that allow you to improve the productivity of your fleet:
FREE LOAD TRACKING – Tracking data are generated automatically for receivers and shippers. They both can keep track of their cargo and know precisely where it is at any given time. All you need to do is add a load to the NCX system.
CUSTOMER MANAGEMENT – If the cargo should be shipped to the same location(s) every day, this system will cut your operating hours. In the case of regular drop-off or pickup locations, you can assign your drivers instantly. All the details are stored electronically in the NCX Address Book.
PROFESSIONAL INVOICING – You can generate professional invoices that contain proof of delivery through the NCX solution. With the NCX Account tools, you will be able to e-mail invoices to your customers and get paid much faster.
When it comes to flexibility, the National Carrier Exchange offers the following features and capabilities:
LOCATION AWARENESS – NCX enables dispatchers to know the status and exact location of all their loads at all times. They can track and monitor them on a global map in real-time. That awareness can be shared with customers using free tracking numbers.
DRIVER SCHEDULING – This software makes it easier for dispatchers to plan out their daily, weekly, and monthly schedules utilizing a free Load Calendar. It allows you to change delivery and pickup times, assign loads, and much more.
DELIVERY CONFIRMATION – Aside from updating haul status, drivers can easily confirm any delivery. This ELD solution comes with the Document Scanner that is of great help in the delivery process.
NCX ELD Capabilities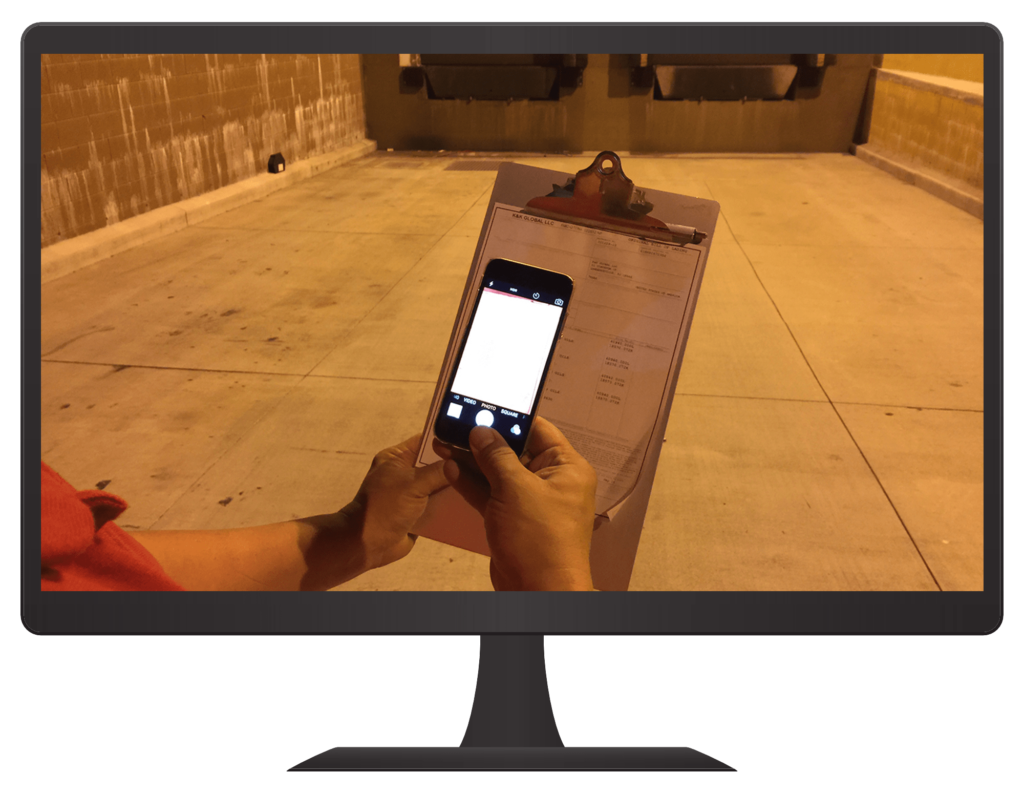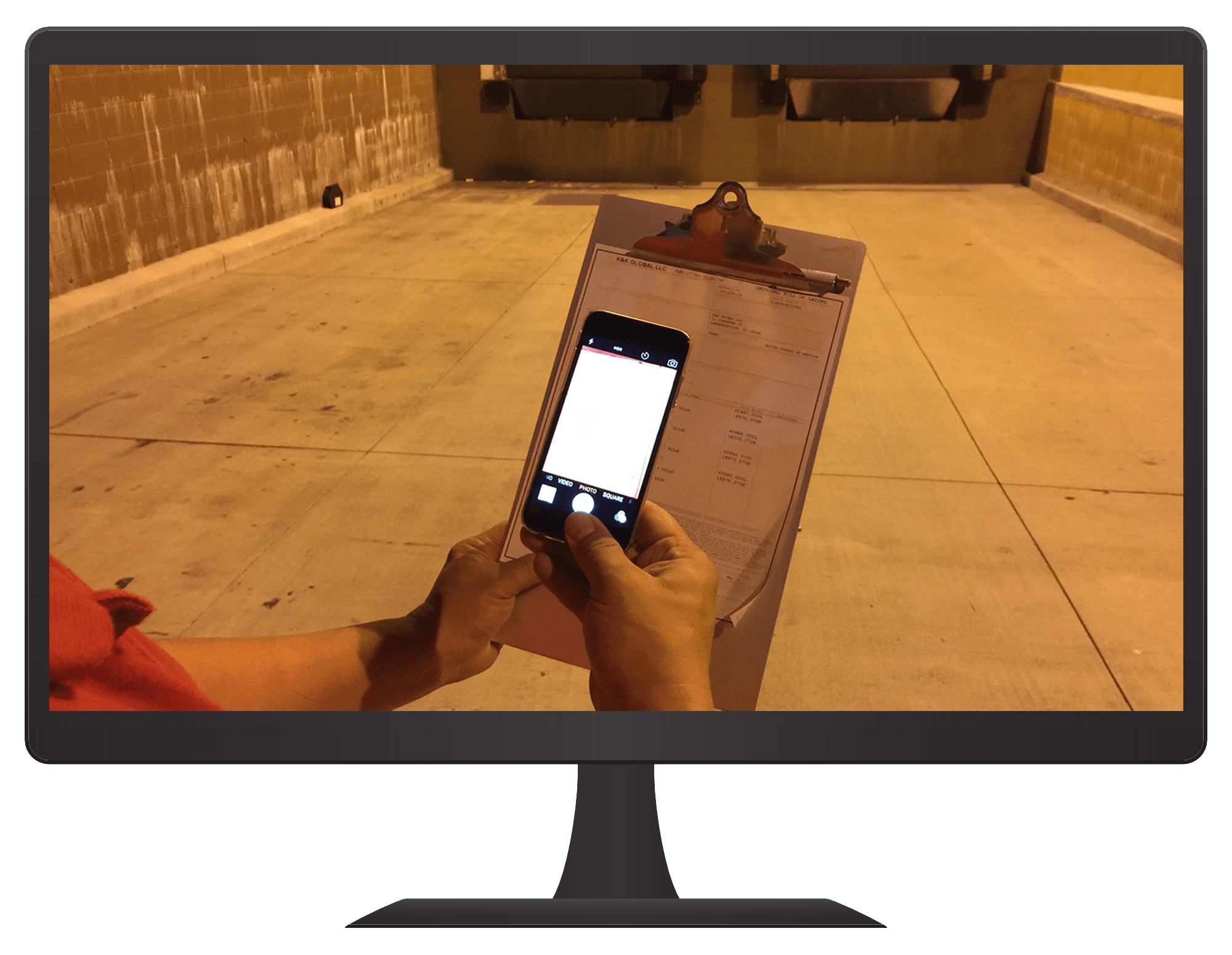 Aside from all of these features, the National Carrier Exchange platform includes a considerable number of capabilities. For example, the NCX allows you to:
Plan Multiple Picks and Drops
Assign Loads to Your Drivers
Assign Tracking Numbers
Minimize Phone Calls
Keep Track of Loads in Real-Time
Receive Load Instantly
Invoice Electronically
Get Proof-of-Delivery Instantly
Check Driver Status Updates
Use the NCX Free Driver App
FMCSA & ELD Mandate Compliance
As of December 18th, 2017, commercial drivers operating across the nation are required by the FMCSA ELD mandate to use an ELD solution. Electronic logging devices (ELDs) have been replacing EOBRs and paper logs since then.
Those who still use Automatic On-Board Recorders (AOBRDs) will also have to make the switch not later than December 16th this year. The final deadline is just around the corner, so it's high time to transit from AOBRD to ELD.
The National Carrier Exchange ELD can make your transition easier. This electronic logging device will ensure that your fleet is equipped with the FMCSA-registered ELD solution. It is an easy way to comply with the ELD mandate.
You'll have peace of mind knowing that you meet all the FMCSA requirements. Aside from keeping track of your HOS, you will have a chance to improve your CSA score.
National Carrier Exchange Service Plans & Costs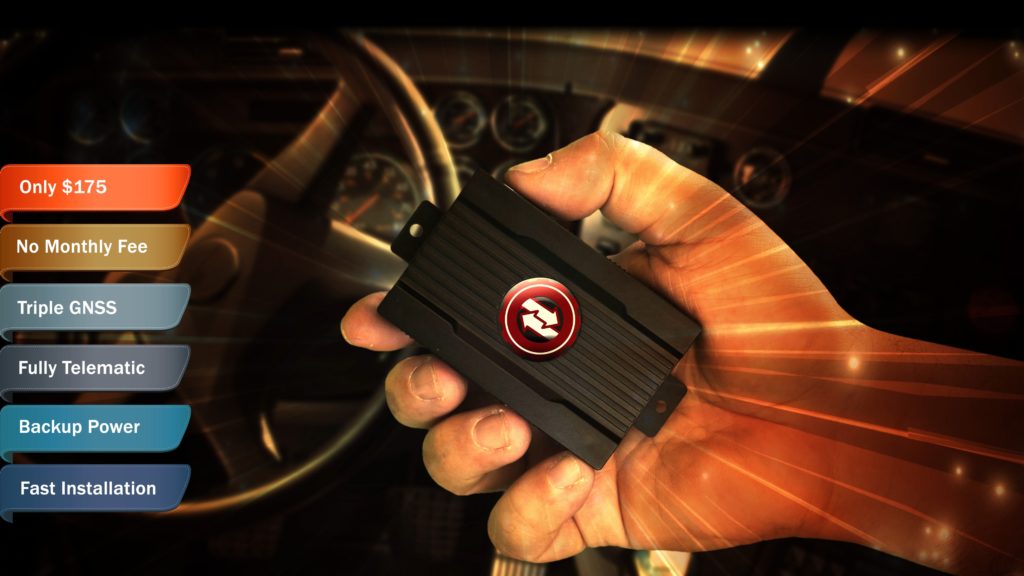 NCX is undoubtedly one of the most affordable ELD solutions on the market. No recurring monthly costs. All you need to pay is $175 per vehicle for hardware. Unlike other ELD solutions and devices, there are neither setup expenses nor monthly fees.
While the initial cost may look high if you run a fleet with many trucks (for example, you will have to pay $3,500 if your fleet consists of 20 vehicles), it is still a budget-friendly option given that there are no monthly costs.
By the way, this ELD solution will pay for itself in the long run. Highly active fleets that use NCX Management tools regularly have higher chances of getting refunds. So, if you want to get a full refund on your ELD modules, you should have a lot of miles covered, and a lot of loads hauled.
The good news is that you can take advantage of a full rebate on the NCX ELD if you're an Over The Road (OTR) for-hire carrier owning up to 50 power units. The larger fleet you run, the more money you'll save each month.
Best Suited For – Who Should Use this ELD?
This simple solution can serve both large and small fleets, making them ELD-compliant regardless of what kind of business they are running. NCX is an all-in-one solution perfect for small carriers.
To become eligible for the National Exchange Carrier free program, you must be an OTR fleet operator running no more than 50 power units. What about large fleets that have over 50 vehicles? Well, they need to purchase ELDs to use the NCX platform without receiving refunds.
If you are a motor carrier who has a unique DOT Number, then this platform is right for you. How to participate in the NCX program? You need to go through these steps:
1) Create an NCX Carrier Account (it's free)
2) Invite drivers to participate
3) Order ELD devices
Whether you own or lease commercial vehicles, you can sign up and use NCX. Once you have created an NCX Carrier Account, invite drivers (within your organization) to set up Driver Accounts.
Adding a driver to the NCX system is quite easy. After creating individual accounts, they will receive an e-mail that includes directions on how to get access to the system and download the NCX App. Once a new driver is in, you'll see him on Dispatch Map right away.
Benefits of Using National Carrier Exchange ELD
This fully-telematic solution can help you to comply with the ELD mandate.
Instead of messing around with paperwork, all the essential data are collected automatically straight from your vehicle's engine.
NCX ELD can help you reduce Check Calls.
This Fleet Management System allows you to electronically track, control, and dispatch the entire fleet.
It will help you save time and money.
Pros:
No monthly cost
Beneficial for fleets with a maximum of 50 power units
Active NCX users can get their ELDs refunded eventually
Very reliable and powerful
Easy to set up
Cons:
Telematics features are limited
Connection issues
The Bottom Line
The National Carrier Exchange ELD is considered to be one of the best all-around ELD solutions for the money. It is loaded with a wide range of features, including GPS location tracking and 2-way messaging.
With this web-based solution, you will get a lot of capabilities, as well. It lets you check driver status updates, get driving behavior data, track of loads, assign tracking numbers, etc. You will also be able to plan out multiple picks and drops at once.
On top of that, the National Carrier Exchange offers some fantastic perks to fleet businesses that operate up to 50 power units. OTR fleet operators can get refunds on some or all of their electronic logging devices, providing that they use this system actively. This is an excellent reason to start using the NCX ELD solution right now.
Please see our Best ELD Devices in 2023 review.