Last updated on July 24th, 2023 at 06:10 am
Since October 2015, when the FMCSA (Federal Motor Carrier Safety Administration) published the ELD Mandate, all truck drivers and carriers operating across the nation are required to have electronic logging devices installed in their vehicles. As a matter of fact, the mandate came into effect on December 2017.
It applies to all commercial vehicles, including trucks and buses. Also, it is important to point out that the ELD rule only pertains to drivers who are obliged by law to keep the records of duty status (RODS) and log their Hours of Service (HOS). They are required to replace the paper logbooks with ELDs.
Not every e-log device can be used for this purpose, though. The mandate has outlined a set of specific requirements for ELDs. According to these requirements, only DOT-certified electronic logging devices can be used.
Forced by the ELD mandate, many fleet owners and owner-operators are now in search of these devices. It has triggered a notable surge of ELD providers in the marketplace.
Finding the right electronic logging device for your truck isn't something you want to leave to chance. Instead, you need to ponder all the available options when making a purchase decision. We are here to help you make the right choice.
Below you will find the best electronic logging devices for sale and a complete ELD buyer's guide.
Top 10 Electronic Logging Devices
| Name | FMCSA Compliant | Best Feature | Initial Cost | Ongoing Fees (per Truck) | Review | Rating |
| --- | --- | --- | --- | --- | --- | --- |
| | Yes | Fuel monitoring | $150 | $20 or $30 | Review | |
| | Yes | No subscription fees | $249 | $0 | Review | |
| | Yes | Driver connect app | $149+ | $15 or more | Review | |
| | Yes | Very easy to install | $295 | $0 | Review | |
| | Yes | Robust functionality | $800 with Lease | $23 | Review | |
| | Yes | Full fleet Mgmt | $0 | $10 | Review | |
| | Yes | Premium customer service | $0 with BYOP option | $11 or less | Review | |
| | Yes | GPS integration | $250 or $100 with contract | $30-$50 | Review | |
| | Yes | GPS fleet tracking | $99 | $23 or more | Review | |
| | Yes | IFTA reporting | $0 * w/ contract | $30-$60 | Review | |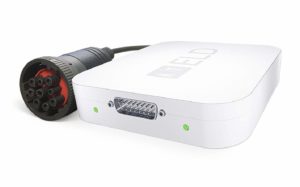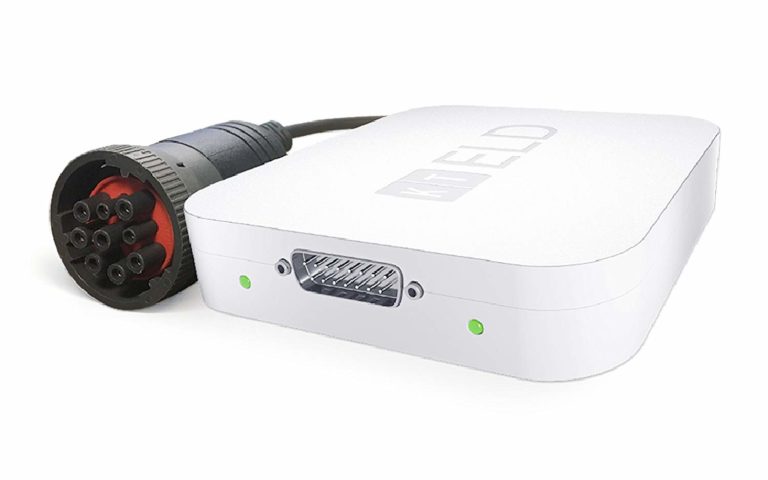 KeepTruckin is one of the leading cloud companies today. Many fleet owners rely on their ELD devices because they are very reliable and FMCSA certified. By the way, this is one of the most affordable and simplest ways to become compliant.
They offer ELD solutions for different vehicle size classes along with different payment plans. A basic plan, for example, includes two-way messaging, vehicle inspections, compliant e-logs, GPS tracking, automated alerts, and vehicle histories. That's quite enough for most fleets.
In addition to standard features, KeepTruckin also provides some extra features like geofencing, fuel monitoring, and engine diagnostics. All of this can make drivers safer on the road. Bear in mind that these bells and whistles add to the cost.
Get Motive Deal
KeepTruckin provides hardware units that can be leased for free for a period of 1 year. Besides the hardware, there is a user-friendly, free-to-download, slick app. It allows drivers to record their activities, such as sending messages, creating vehicle inspections, viewing their logs, and much more.
The installation process takes less than two minutes. It should be noted that a software subscription is required for each device. Depending on the plan you've chosen, your monthly fee for software service will be $30 (Plus plan) or $20 (Starter plan). The choice is yours.
Pros
Jam-packed with features
User-friendly intuitive interface
Full compliance
Simple installation process
24/7 support
Relatively affordable
Cons
An upfront cost for the first year
A long-term contract
2. Garmin eLog Compliant ELD – Best Long-Term Investment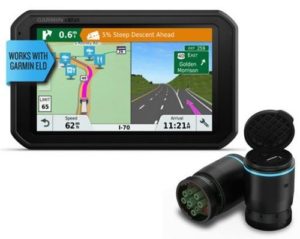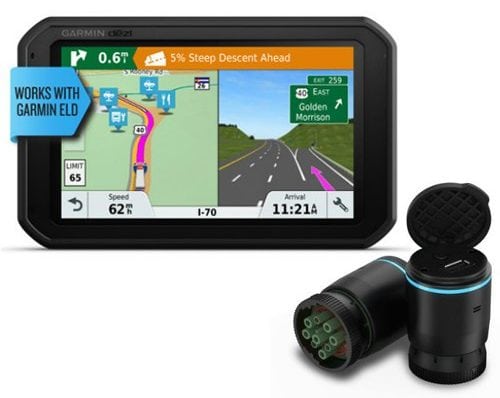 When talking about driving assistance and tracking, Garmin is a brand that comes to mind. They are well-known for producing vehicle navigation systems, as well as top-notch technology for GPS tracking and data recording. For truckers, this company offers high-quality electronic logging devices with premium features and integrated software.
While some info can be entered manually, the device records most of the data automatically, as is the case with resting duration and engine start time. This plays a significant role in presenting e-logs to enforcement officers.
Garmin eLog Compliant ELD enables you to locally access your compliant logs via Bluetooth and USB for roadside inspections. After installing the Garmin eLog app on your smartphone, you will be able to enter your on-duty status and keep track of remaining hours. This solution also provides IFTA fuel tracking.
While the unit fits into six-pin and nine-pin diagnostic ports, it's not meant to be installed in an OBDII port. This is something you should take into account before picking this ELD solution.
Pros
Data backed up on the free eLog app
Secure HOS storage
Fits in both the 6- and 9-pin diagnostic ports
Easy setup
No monthly fees, one-time purchase
Cons
Useless for trucks that only have OBD2 ports
Connectivity and logging issues
3. Rand McNally ELD 50 – Easiest to Install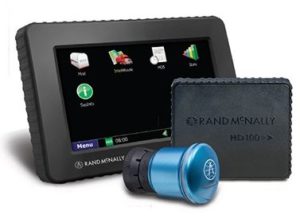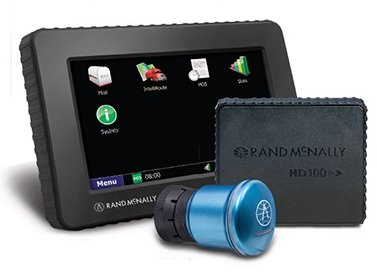 With over 150 years of experience, Rand McNally is a company that has been producing navigation systems, maps, and travel contents for decades. They have recently tapped into the vehicle technology market, providing low-cost, straightforward electronic logging devices for professional drivers.
The Rand McNally ELD 50 is tailored for those seeking a plug-and-play, easy-to-install ELD solution. The users only need to plug in the ELD 50 into a diagnostic port and download the Driver Connect app. The gadget can be paired with a smartphone or tablet through Bluetooth.
It possesses quite a lot of robust features. Make sure to select a subscription plan that fits your needs. The more you pay, the more you will get.
Real-time location tracking, HOS, DVIRs, and two-way messaging is something you can get by subscribing the basic Compliance plan. With the Core plan, you will also get workflow reporting and IFTA fuel tracking features.
Pros
DVIR report capability
Numerous engine-driven gauges
Ideal for small fleets
Easy to sync with mobile devices
Incredibly easy to install
Cons
The monthly subscription is required to access the web portal
Buggy interface and outdated tablet
4. Blue Ink Technology BIT ELD – Best Value for Money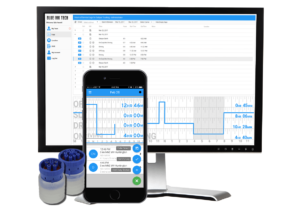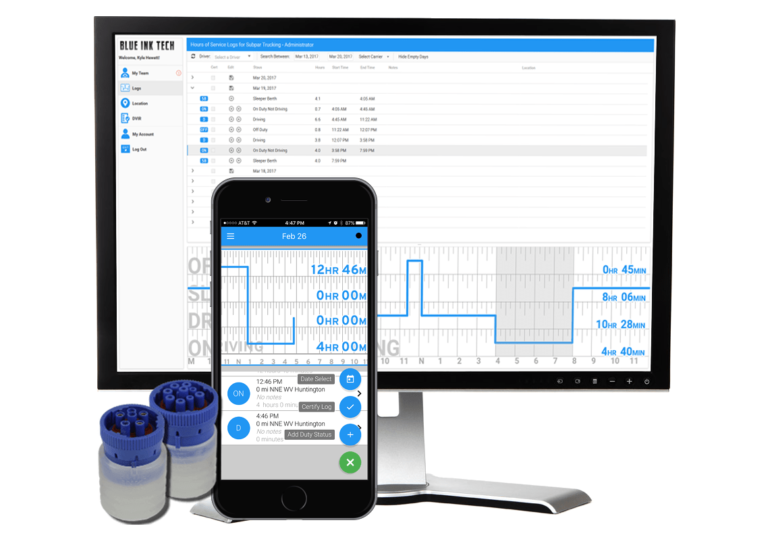 This ELD solution offers mandate compliance with two major perks: no monthly fees and no contract. But this is not the only reason to choose this fleet management tool.
Blue Ink ELD is easy to install, quite reliable, and FMCSA certified. While it may not be loaded with cool features and capabilities, the ones this device includes can do a good job.
Using the BIT ELD App, drivers can simply make manual alterations of their log status. The application supports DVIR and Hours of Service. IFTA reporting is also included.
Logs are created in such a way to be easily managed by drivers and the back-office staff as well. Drivers can edit their logs themselves or accept proposed corrections from their fleet managers.
Pros
IFTA resource included
User-friendly app
FMCSA and DOT compliant
Simple installation
No monthly subscription
Cons
High upfront cost
No extra features
5. Omnitracs ELD – Best for a Variety of Features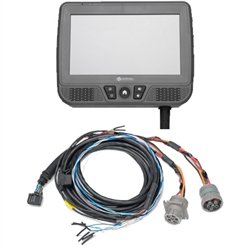 If you're on the lookout for a reliable and experienced provider, the Omnitracs is no doubt a good choice. That's not just because they are one of the first ELD providers out there. This is because their products can help you improve safety and productivity while reducing operational costs at the same time.
Omnitracs ELD comes with a wide variety of features and monthly pricing plans. In fact, there are two ELD compliance units offered:
Omnitracs XRS – a plug-and-play ELD device
Omnitracs IVG – a hardwired ELD solution
Both offer much the same features, including IFTA fuel tracking, HOS, DVIR, vehicle tracking, two-way messaging, safety reporting, and driver monitoring.
Pros
Mobile Wi-Fi hotspot capable
Easy to install
Intuitive interface
Plenty of features
24/7 online support
Cons
Expensive, very high upfront cost
Lacks a tutorial
6. Gorilla Safety ELD – Best for Document Management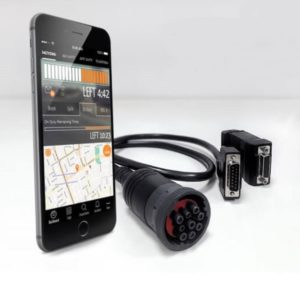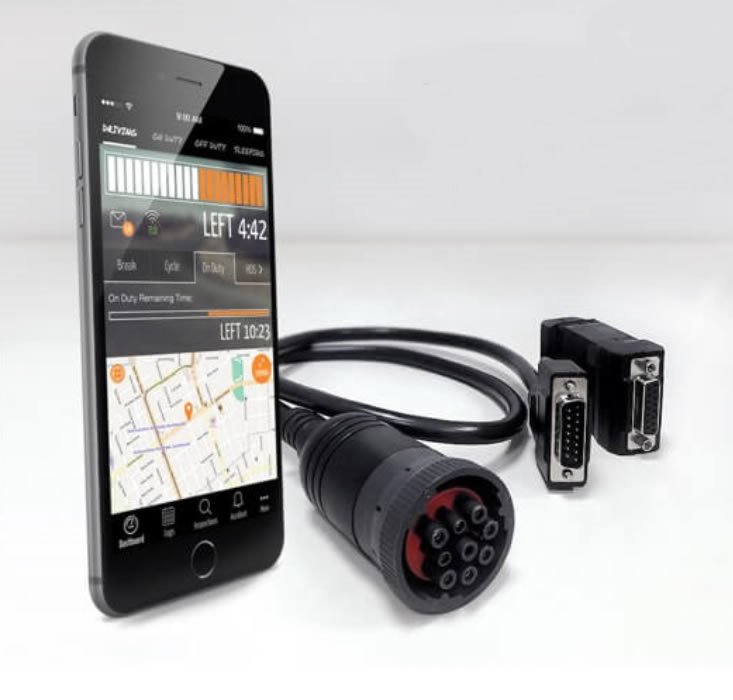 Gorilla Safety is a fully automated, cost-efficient option that offers a unique capability which sets it apart from the rest. Drivers can quickly switch on the document tracking through the Elog mobile app while driving. That feature allows them to scan and file their documents digitally to various categories – specific sections for the company, the driver, and the truck.
That makes it the best ELD for document management on the market. It is particularly useful for fleet companies that prioritize documentation in streamlining business processes. Gorilla Safety is a good way to make fleet management more efficient.
When the drivers are on duty, location tracking provides accurate measurements to within 1 mile. Additionally, their service allows for driver mechanic communication. In the event of a collision, drivers can take notes and record photos.
Pros
A cost-efficient option
Document management
Mechanic inspections
It doubles as ELD and AOBRD device
High-quality DVIR service
Cons
No way to allocate unlogged driving
May not be a good option for large fleets
7. J.J. KELLER Encompass ELog – Best Compliance ELD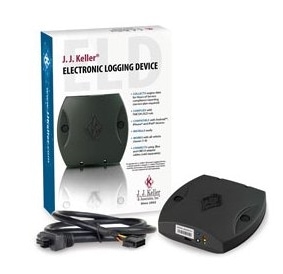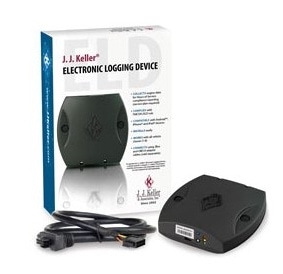 With this ELD device, you will be able to automate hours of service with no risk. It offers an affordable, simple, and flexible option to make compliance with the ELD mandate.
J. Keller is compatible with all vehicle classes, so you can't go wrong with it. There is an online fleet-management system which enables drivers to generate reports and perform audits. Fleet managers can also access the system at any time.
The device is meant to be simple in functionality and design alike. Installation is fairly easy and smooth thanks to a self-guided setup.
To get started, simply insert the device into your diagnostic port, download its free app and connect it to your smartphone and/or tablet via Bluetooth. It works with Android phones, iPhones, and iPads. That's all. You are all set!
Pros
Ensures compliance across the board
Excellent customer support
Pay-as-you-go system
Legacy brand and renowned provider
Variable service plans
Cons
It's necessary to purchase a separate display device
Hardware is dodgy
8. Linxup ELD – Most Dedicated ELD Solution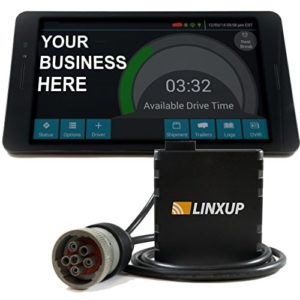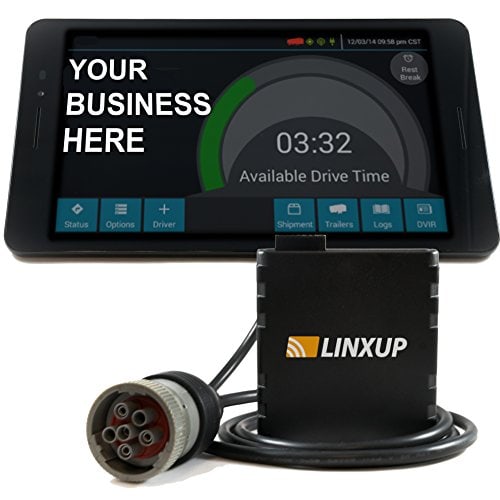 Linxup offers a solution that makes the transition to ELD cost-effective and simple. Aside from the device, you get free online resources that will help you adapt without much effort.
With this solution, you can achieve 100% compliance with FMCSA requirements. But it's not all about the ELD mandate. You will also receive a number of benefits, too.
The Linxup ELD saves paperwork and eliminates handwritten logs. This solution provides quick access to driver reports for roadside inspections.
Drivers receive warnings when a critical violation is approaching. Another great thing about this system is that driver duty status is automatically changed as needed.
Fleet managers can keep track of maintenance reports for multiple vehicles at a time. GPS fleet tracking is also available. It enables managers to monitor various aspects of each vehicle in real time, including the direction, speed, and location.
Pros
IFTA data reporting is automated
GPS integration for better security
Several monthly payment options
Efficient fleet management resources
High-quality hardware
Cons
Ongoing monthly costs
Pricing is high
9. Transflo ELD T7 – Best GPS-Based ELD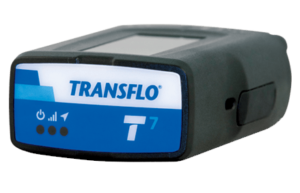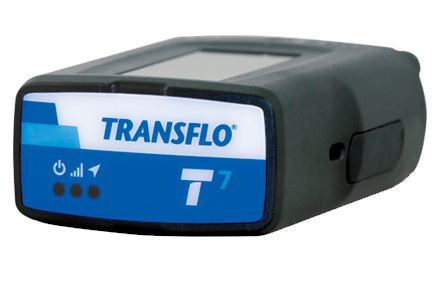 As a Geotab reseller, Transflo offers a registered electronic logging device called ELD T7 with two monthly service plans.
The Standard plan covers basic features like hours of service (HOS), DVIR, and IFTA reporting. In addition to all of these standard features, the Fleet Telematics plan also includes some complete fleet-management capabilities such as GPS mapping, document scanning, engine diagnostics, violation notifications, two-way messaging, and accident reconstruction.
Whichever route you decides to take, the device will be delivered with an installation harness. It's available in 6-pin, 9-pin, and 16-pin configurations with no extra cost. Simply plug it in and you're ready to go.
After installation, you will need to set up the Transflo Electronic Logs and download the Transflo Mobile App to your device. A cellular chip for automatic data transmission eliminates the need to pair the ELD T7 with your device via Bluetooth.
Pros
Easy to install and use
GPS fleet tracking
Telematics Portal
FMCSA certified
Compatible with most trucks
Cons
Unresponsive customer service
A little slow and buggy
10. PeopleNet Display.4 – Best For The Basics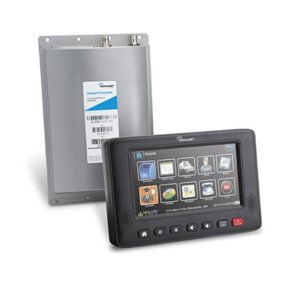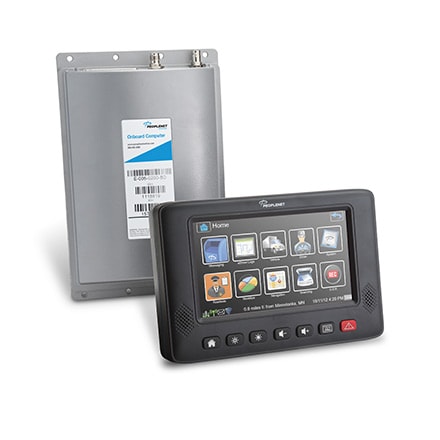 PeopleNet is one of the leading providers of fleet management technology. By working through the ConnectedFleet Platform, their systems provide a complete fleet mobility solution for fleets. Through this platform, fleets can subscribe to specific data and receive real-time predictive analytics.
Keep in mind that this device is primarily intended to ensure ELD compliance, and it offers a limited range of features. Nevertheless, it is still a good option for smaller companies looking for a simple yet reliable fleet management solution.
PeopleNet Mobile Software supports Android operating systems. With the use of this software, fleet managers can access numerous commercial-grade devices to allow personal adjustments.
While there are several off-the-shelf device hardware varieties to choose from, the proprietary Display.4 tablet is the most popular option for sure. That's because it features an easy-to-use, intuitive display interface. What's more, many users find this renowned device stylish and highly reliable.
Pros
Dedicated fleet management solution
Stable Internet connection
Quick and easy to install
4G LTE cellular communication
Great support
Cons
Doesn't run on iOS
Doesn't have ELD mode
Things You Must Know Before Buying an ELD Device
Don't make any rash decisions when shopping for the best ELD device. Instead, consider as many aspects as possible, including functionality, compatibility, configuration, ease of use, and so on. Let's dig a bit further.
Type: Fixed vs BYOD Systems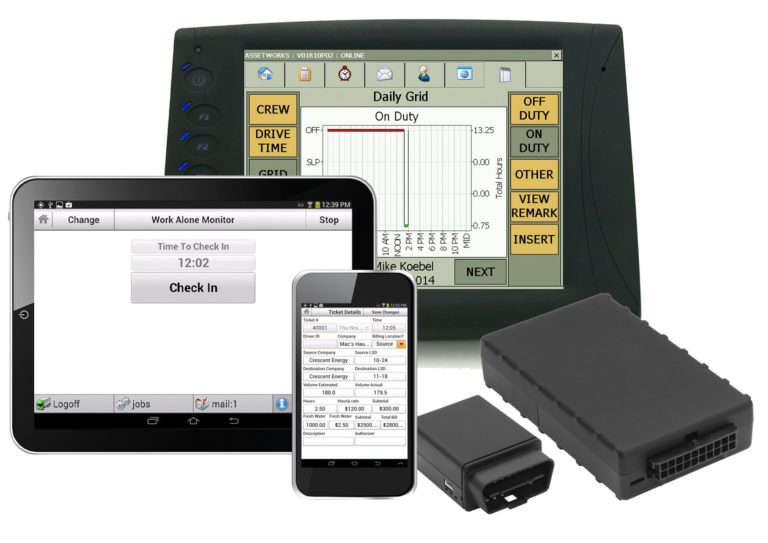 There are 2 types of ELD devices: BYOD (bring your own device) and fixed units.
The former can be used as an app for smartphones/tablets or be supplied as a standalone mobile device. The communication with the Electronic Control Module (ECM) is performed via a wireless connection or Bluetooth.
There is a dongle you need to insert into the diagnostics port. It allows you to remove your electronic logging device from a cradle with ease anytime you want.
On the other hand, fixed ELD systems are hard-wired, meaning they are meant to be professionally installed and remain in the vehicle all the while. That makes these devices unsuitable for those having vehicles with multiple drivers who need to make their Hours-of-Service records individually.
Fixed systems have some advantages though. They are easier to maintain and less likely to lost or break. Besides, these devices provide fleets with better control over their data.
Compatibility
It is critical to purchase an electronic logging device that suits its application. Many fleets comprise different models of trucks. Choosing an ELD device that is compatible with an extensive range of vehicles is a safe bet.
Whether your fleet is composed of delivery vans or heavy trucks, electronic logging device you choose must work with any vehicle while meeting compliance at the same time.
Apart from that, make sure that the ELD solution is compatible with your mobile device – be it a smartphone or tablet. Some solutions provide Android compatibility, while others work with iOS mobile devices.
Easy of Use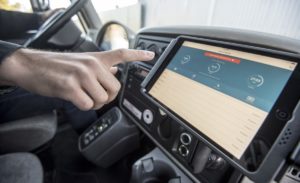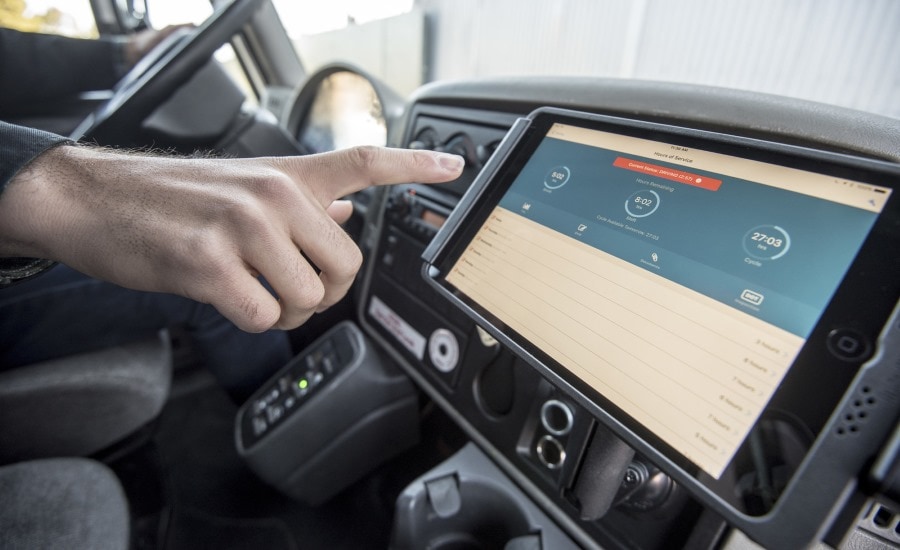 This is a relatively new technology, so fleet owners, back-office staff and drivers will all have to face a steep learning curve. It's necessary to train personnel on how to set up and operate these systems. Keep in mind that all of this will take them a while to get the hang of it.
It is a good idea to opt for a universal, easy-to-master solution that features a user-friendly interface. One that makes it easy for drivers to deliver their reports, complete vehicle inspections, and update status.
Not only will it make things a whole lot easier for your drivers and you, but also save you time and money in a few different ways.
Features
Robust ELD systems offer a whole suite of features that can make your fleet more productive and enhance your business process. Note that you will have to pay a bit more for extra features and functions.
Below are some features to take into consideration when buying an ELD device.
DRIVERS – Driver monitoring, DVIRs, proactive warnings and notifications
MAINTENANCE – Maintenance alerts, engine diagnostics, tire pressure monitoring, off-road telematics
LOGISTICS – Route planning and geofencing
MANAGEMENT – IFTA reporting and PTO tracking
Compliance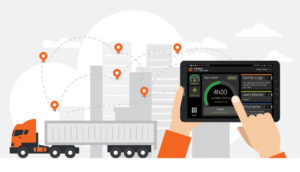 Before laying your hands on an ELD, ask your supplier to verify that this particular device meets all the specifications and requirements set forth in the ELD Mandate.
Also, try to find out if it is registered with FMCSA. With the providers on our list, you can be assured that you'll stay compliant with FMCSA and be on the right side of the law.
We recommend that you go with registered vendors. They offer self-certified ELD devices for sale that are proven to meet all the FMCSA requirements.
Be sure to choose an ELD provider with a good reputation. Take the time to do a background check in order to rest assured that you're investing in a good solution. It is worth the effort.
Payment Option
Last but not least, you will want to select a payment option that best suits your needs and budget. In addition to paying cash for the hardware, some ELD solutions involve monthly subscriptions for the data.
There are also options free of subscription services and ongoing fees. They are particularly favorable for smaller fleets running on a tight budget.
Those who want to avoid paying for the hardware up front can choose plans which roll the initial costs into a lease.
Our Final Review
We hope this comprehensive guide and our reviews of the best electronic logging devices for sale will make it easier for you to choose the right solution. All the devices we've reviewed above ensure full compliance with the ELD mandate.
Now it is up to you to make a decision and pick out an ELD device that would best work for your business. Larger fleets are advised to go for ELD solutions that offer a wide range of features, while smaller fleets should choose simpler, cost-effective solutions without additional charges and monthly subscription fees.