Choosing an ELD for a fleet is a fairly complicated process. That's because there are many factors to take into consideration.
You should consider the cost, your goals, ease of use, features, reliability, support, ROI, and so on. Most important of all, the device you choose must ensure ELD mandate compliance.
With so many ELD (electronic logging device) providers and options out there, it's tricky to pick and choose the right ELD platform.
As an owner-operator, you need to make every effort to make sure that a certain ELD solution is right for your fleet. Keep in mind that every fleet has different needs and priorities. So if an option work for one fleet, it doesn't mean it'll also be suitable for your fleet.
Here, you can learn more about Rand McNally ELD 50. Let's see who should consider choosing this electronic logging device and what benefits it offers. You will also find out other interesting facts about the ELD 50 that will give you a sense of whether this is the right solution for your fleet.
Without further ado, let's check it out!
Rand McNally ELD 50 Review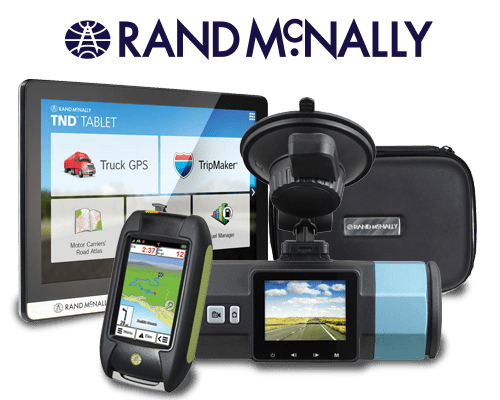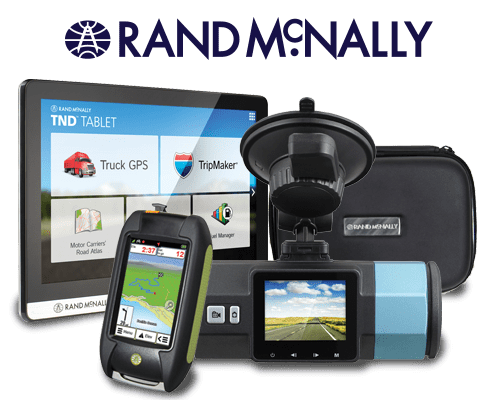 Since the first rumbling of the ELD mandate, a growing number of companies and providers popped up. They all saw a great opportunity to earn money selling new products to the trucking industry.
Many of them had never been around commercial motor vehicle (CMV) drivers before. They're just interested in making an easy sale rather than providing trustworthy electronic logging devices.
That is why you need to check the manufacturer's industry experience before settling on an ELD.
What can you expect from this particular manufacturer?
The Rand McNally is a publishing and technology company that's one of the country's most trusted sources for navigation, maps, and travel content.
In recent years, this American company has transformed both business and personal travel with innovative connected vehicle technology. They have tapped into different markets, such as education, commercial transportation, consumer travel, and consumer electronics market, providing mapping, hardware, and software.
Actually, Rand McNally has been around since 1856, delivering groundbreaking products and services. That means more than 160 years of experience in the industry! Leveraging its extensive expertise in the field of fleet management, commercial navigation, and vehicle telematics, Rand McNally has defined an all-new category with the ELD devices and DriverConnect Platform.
What is the Rand McNally ELD 50?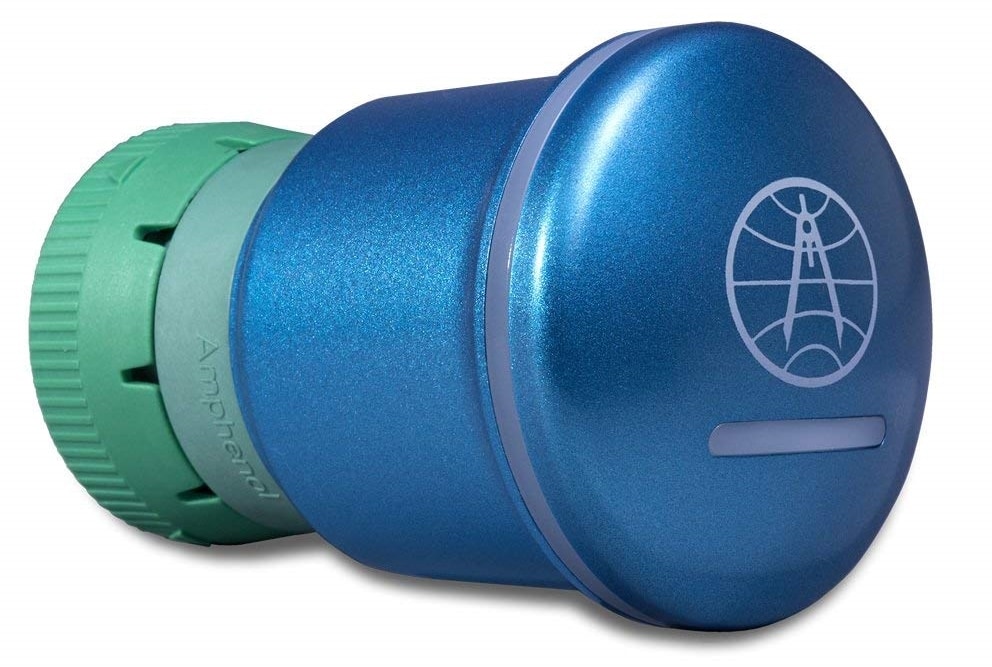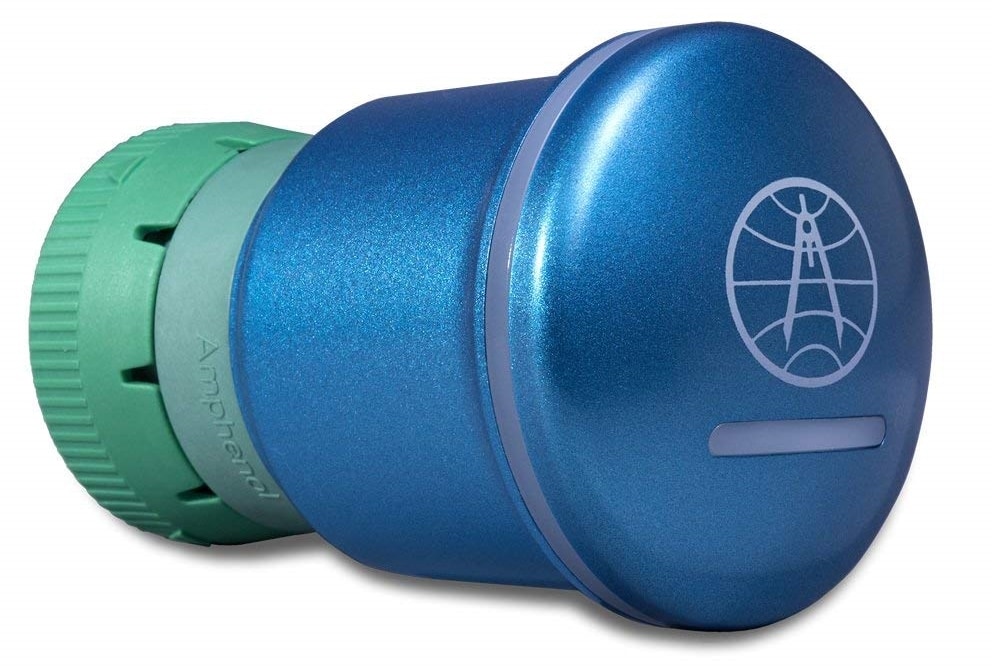 The ELD 50 is an E-Log device whereby drivers can certify and view logs among other things, using certain Rand McNally devices or their own smartphones/tablets.
Note that this compact device directly plugs into the 9-pin diagnostic port of your truck. To pair it with your Android tablet over Bluetooth, you will need to use the Rand McNally DriverConnect app. In fact, the ELD 50 will update all of your logs into the DriverConnect app via Bluetooth.
The device is capable of recording multiple driving metrics, such as engine speed, gallons per hour, average fuel economy, boost pressure, and more. All of these metrics are recorded in customizable gauges.
There are timers for driving, sleeping, and break time that helps drivers (users) maintain their schedule. Likewise, defect logging enables drivers to report log as well as trailer issues in a convenient manner.
Furthermore, you can save up to 6 months of logs through the online DriverConnect portal. The same portal allows fleet owners to view vehicle statuses and locations for multiple trucks at the same time.
If your phone or tablet gets disconnected for some reason, up to 4 days of hours of service (HOS) data will be recorded. Also, this smart device is going to alert you when the data storage is full.
Features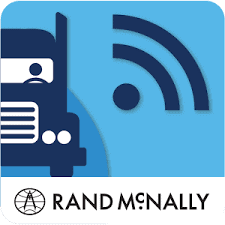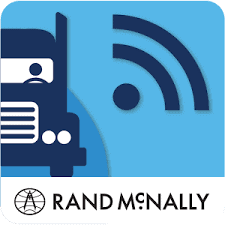 Despite the fact that the ELD 50 is an entry-level electronic logging device, it doesn't skimp on features.
Here are the key features of the Rand McNally ELD 50:
Rand McNally DriverConnect app
Rand McNally DriverConnect web portal
DVIR (Driver Vehicle Inspection Report) logs
HOS recording
Log history (up to six months)
Customizable gauges
Sound alerts
Installation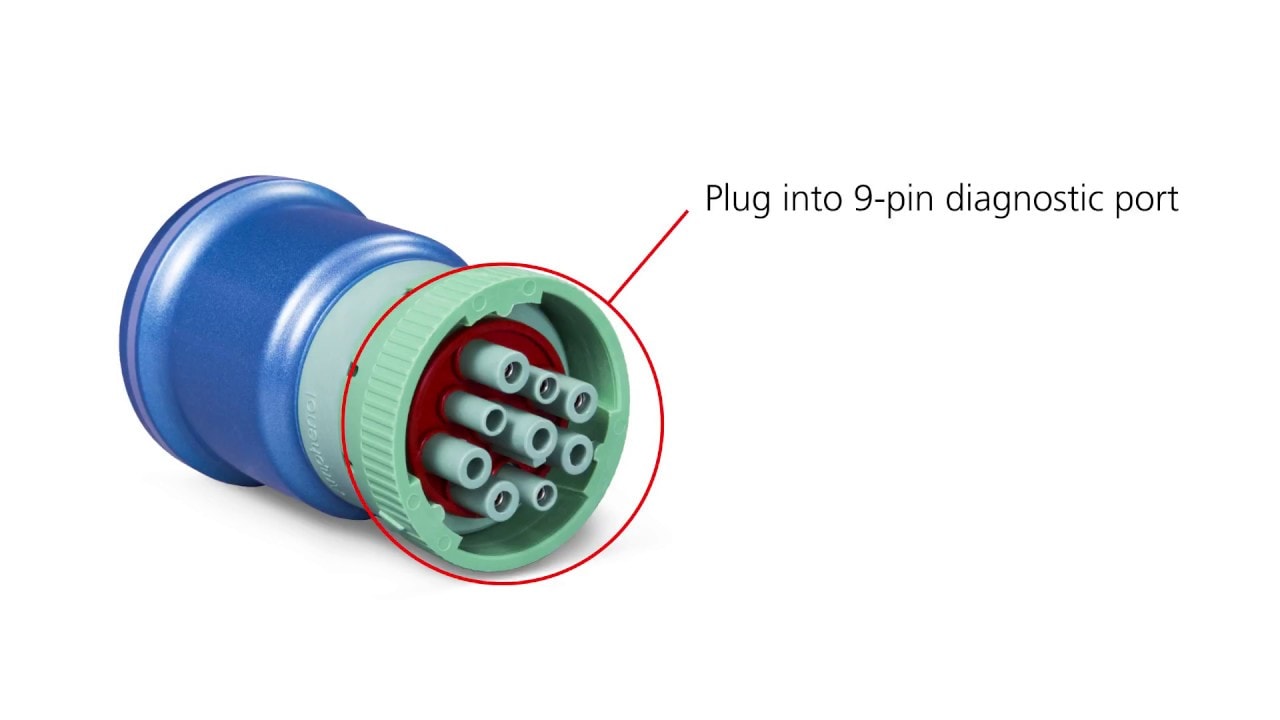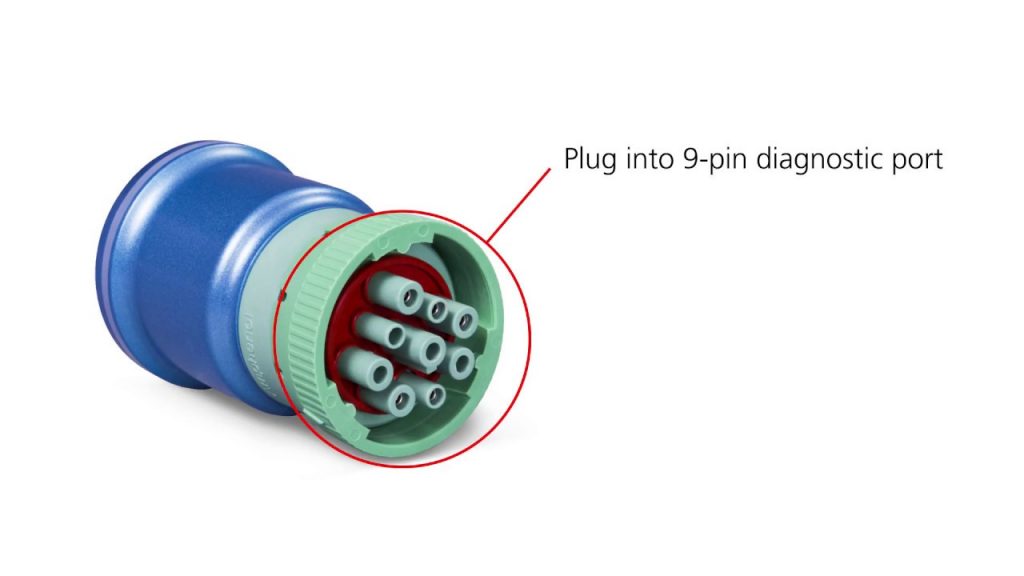 The Rand McNally ELD 50 is incredibly easy to install. There's no jumble of different adapters, fuses, and wires as with many e-logging devices. All you need to do is:
Plug it into a J-Bus port of your truck
Download the DriverConnect app
Pair your smartphone/tablet with the e-log via Bluetooth
That's it! You are ready to view and certify your logs, change duty status, complete your DVIRs, and do other things enabled by this e-log system.
Note: Once you download the free Rand McNally app, you will be able to directly connect to your Android or Apple device. Bear in mind that the ELD 50 works with the TND 740 and compatible cell phones. It isn't compatible with TND 70 tablet and doesn't work with some older models of Android devices.
Get FREE ELD Device Quotes
Ease of Use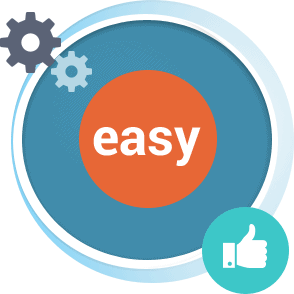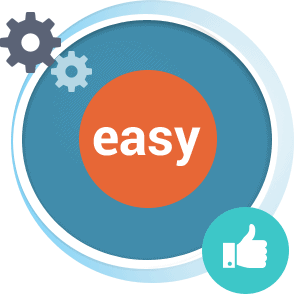 The ELD 50 conveniently plugs into the diagnostic port of the truck. By means of the Internet, it communicates with the Driver Connect Portal. There is no Internal Cellular Modem, so communication is through a WiFi connection.
You'll need to download the DriverConnect App with either your tablet (McNally Tablet 80 or another Android tablet) or smartphone in order to start using it.
Then you should plug it into a 9-pin diagnostic port below your dash and pair with a compatible device – it's available for both Android and IOS devices –  via Bluetooth. Keep in mind that it isn't available in a 6-pin connector.
You will need to use the Rand McNally web portal for log history as well as easy certification. Aside from viewing, certifying, and printing daily logs, you can make edits and comments as well.
It also allows you to complete your DVIRs and view timers that show your remaining driving time. Moreover, you'll be able to view vehicle statuses and truck locations at a glance on that portal.
And that's not all. You can also make use of the Rand McNally DriverConnect gauges. With the use of the DriverConnect app, you can access a customizable dashboard and see all the important information about your vehicle's engine, including:
Average fuel economy
Fuel rate (Gallons per hour)
Engine speed
Boost pressure
Battery voltage
Oil pressure
Coolant temperature
Rand McNally DriverConnect App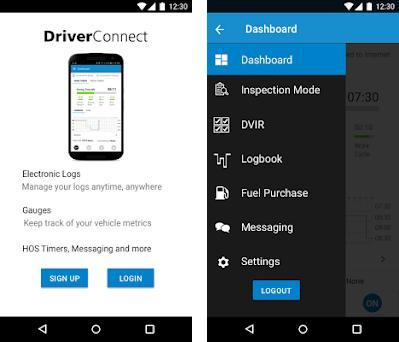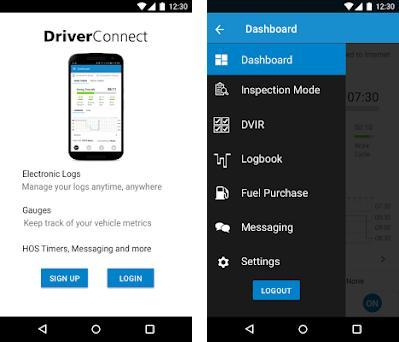 As mentioned above, you must download this Rand McNally application in order to use this ELD system. It is free of charge.
There are two options – to download it onto an Android device or a TND tablet. Good news is that it's pre-installed on new Rand McNally devices.
No matter which option you choose, you will be able to use the app to:
Complete your DVIRs
Access the gauges dashboard and instant messages
View remaining hours
Check key engine metrics
Certify and view your logs
Set duty status
Note: The app automatically syncs with the above-mentioned web portal.
ELD Mandate Compliance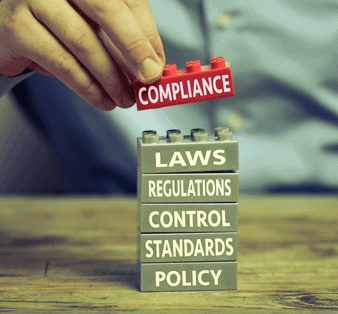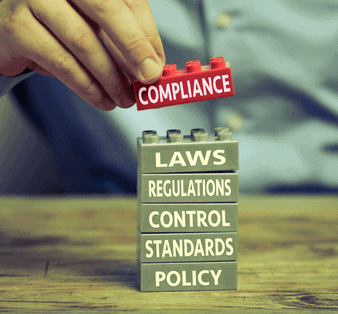 As you may already know, the FMCSA (Federal Motor Carrier Safety Administration) published the ELD mandate — also known as the final e-logging device rule — in 2015.
All fleets operating in the US have to implement an FMCSA-certified ELD system to record HOS and be in compliance with the ELD regulations.
The first deadline passed in 2017. Those who have already equipped with automatic onboard recording devices (AOBRDs) before 2017 must ensure compliance until December 2019.
So, if you are one of those fleet owners, consider purchasing an ELD device that will ensure compliance. This is where the Rand McNally ELD 50 comes in!
Benefits – Why Should You Opt For Rand McNally ELD 50?
Fleet operations have a lot of data at their fingertips on a daily basis. For many fleet and owner operations, the challenge is to use data effectively rather than getting access to data.
By using the fleet management software, you can significantly improve the efficiencies of your operation.
Let's see what advantages this ELD system offers and how to use it to your benefit.
You can easily access your Hours of Service (HOS) records and see remaining driving time anytime
Access log history – 6 months of logs are saved on the web portal of Rand McNally DriverConnect so that the users can access their HOS records and DVIR logs out there
View logs and driving metrics via DriverConnect App
It allows you to electronically certify your trips paper-free and check engine diagnostics
It enables drivers to use different Android devices in order to view their logs; you can pair it with either your tablet or phone and upload your logs into Rand McNally via Bluetooth
By way of sound alerts, it will inform you when it is time to sync with your device
Complete DVIRs – it saves easily and records any defects on your vehicle
Customizable gauges – it shows average fuel economy, coolant temperature, boost pressure, and key stats.

Also, it's important to note that the ELD 50 can store and record up to four days worth of data without an Internet connection. Finally, you'll be in compliance with the ELD mandate and regulations.

Best Suited For – Who Should Use It?

This ELD system is suited for both fleet and owner operations in need of an e-logbook. It is particularly suitable for those who're on a limited budget and need a simple logging device. In addition to tracking logs, this e-log is perfect for viewing remaining duty-status times and checking essential engine stats.

Costs & Fees

Many budget-minded fleets like this system because it is fairly cheap in total cost compared to its comparable competitors.

After purchasing an ELD 50, you will need to activate a subscription plan that suits your needs. Just follow these steps:

Buy an ELD 50
Mail-in the completed rebate form
Download the DriverConnect App
Activate your device within the app (create and pair an account with your device)
Choose a subscription plan

Additionally, you should maintain service for 3 months. After that period of time, your rebate is going to be processed and you'll receive a rebate check for your money. It should be noted that this is a limited-time offer.

No set-up fees or long-term contracts after selecting a subscription plan. There are two options to choose from:

Compliance Plan (a cheaper option) – It covers Hours of Service (HOS) Logging, DVIR, Two-Way Messaging, and Vehicle Tracking
Core Plan (a more expensive option) – It covers Hours of Service (HOS) Logging, DVIR, Two-Way Messaging, Vehicle Tracking, IFTA Reporting, Forms, and Workflow

Benefits & Drawbacks of the ELD 50 Device

Pros

Quick, compliant, and compact
Easy access to Hours of Service (HOS)
6 months of logs on the Rand McNally web portal
Easy and quick to install
Customizable gauges
Affordable price and monthly service plans

Cons

Unreliable
It often loses connection
It may keep you on "ON Duty" while driving
Poor customer support
Ready to Use the Rand McNally ELD 50?
The main goal of this device is to replace paper logs and provide an interface where users can certify and view logs, as well as view remaining hours. Also, send and receive messages, complete DVIRs, set duty status, and more.
That doesn't merely ensure ELD mandate compliance, but also helps fleets, as well as owner-operators, improve their business. Just as with other e-log systems, you need to download a certain app and pair it with your ELD device to get started.
This particular system uses the Rand McNally DriverConnect app. Through a Bluetooth connection, you can upload your logs into this free app. It's available for the TND Tablet and just about any Android device.
Your logs will be automatically and securely stored on the web portal. Most complaints about this device relate to the unreliable connection at times. Also, supposed poor customer support. Take that into account before choosing this device.
Otherwise, the ELD 50 is a good option that's particularly suitable for budget-minded fleets seeking a simple ELD solution.
It has lots of features, made by an industry leader, and does the job just fine, on budget.
Summary
Reviewer
Review Updated
Reviewed Item
Author Rating